Lodge Pole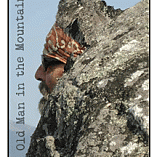 I am a:
hiker
Location
: Tamworth, NH
Occupation:
mechanical free lance
Affiliations: No, I am not affiliated with any outdoors business or marketing.
Activities
Hiking
Backpacking
Snowshoeing
Orienteering
Backcountry skiing
Mountaineering
Geocacheing

Canoeing
Fishing
Shooting
upland bird hunting
Photography
etc

Vitals
| | |
| --- | --- |
| Height | 5' 10" |
| Weight | 165 |
| Torso Length | 21"? |
| Boot/Shoe Size | 9-10.5 |
| Jacket/Shirt Size | 16/42 |
| Pant Size | 34/32 |
Both modern and primitive woodsman all my life.
Under primitive I have learned woodsland skills like fire by bow drill and flint and steel 18th century styles.
I believe my contact info is open to all, so if ever anyone wishes to contact me it is fine.
Back in 2005 into 06 for 10 months straight my wife and i toured the USA hitting 40 states on a motorcycle.
We winter hike, and i have spent a good number of weekends winter camping in the White Mts of NH.
 Recently we came upon a "Ice Circle" my very first in Oliverian Brook! At first i thought it was a Pizza Tray floating in the water!
NOTE: ;-)
Most avatars show people with a bit of gear... I just wanted to say i have some too. That red head rag has a map and was made by the RMC sister club to the AMC. The map is of the Northern Presidential Range......
Forums
Lodge Pole has started 8 forum threads and participated in 93 discussions. View all »