Michael -Survival Intuition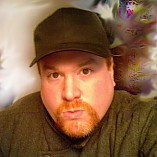 I am a:
survivalist
Location
: New York
Occupation:
Consultant
Activities
Hiking
Backpacking
Snowshoeing
Canoeing
Kayaking

Mountain biking
Fishing
Outdoor Survivalist
Photographer
Animal Rescue

I am a Survivalist: an all around outdoors man ... I was in the Boy Scouts & briefly in the military ( due to a non active duty injury)
I have lived in over 35+ locations in my life living in numerous cities  in California, Massachusetts, New York, Rhode Island &  Texas.  I have also traveled to Connecticut, Florida, Maine , New Jersey,  New Mexico, & Vermont and abroad in Mexico and took a train ride across Europe to get to my final destination of Switzerland.
I have gone camping, climbing, canoeing , kayaking, rifle shooting, crossbow, & Bow n Arrow target practicing. I have spent most of my free  time in the outdoors camping and hiking in the Catskill Mountains.
When I was 6 years old, my parents brought me to a Log cabin that my grandparents and their children and friends built by hand on stilts off the side of a Mountain in Catskills NY. It was this experience that got me hooked on the great outdoors.
I have spent several decades researching , practicing, teaching and living outdoor survival. I also create, design, and modify gear. One can never be too prepared or informed and it is for this reason that I strive to keep on learning. Whether is is making a solar still or solar oven, a home made fire piston , or an emergency battery from a 6 pack of beer or from several grapefruit ( yes it really can be used to make a battery) I push myself to the limits of knowledge
Gear Reviews (30)
Forums
Michael -Survival Intuition has started 25 forum threads and participated in 103 discussions. View all »