Michael -Survival Intuition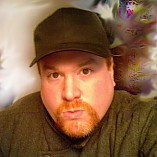 I am a:
survivalist
Location
: New York
Occupation:
Consultant
Activities
Hiking
Backpacking
Snowshoeing
Canoeing
Kayaking

Mountain biking
Fishing
Outdoor Survivalist
Photographer
Animal Rescue

I am a Survivalist: an all around outdoors man ... I was in the Boy Scouts & briefly in the military ( due to a non active duty injury)
I have lived in over 35+ locations in my life living in numerous cities  in California, Massachusetts, New York, Rhode Island &  Texas.  I have also traveled to Connecticut, Florida, Maine , New Jersey,  New Mexico, & Vermont and abroad in Mexico and took a train ride across Europe to get to my final destination of Switzerland.
I have gone camping, climbing, canoeing , kayaking, rifle shooting, crossbow, & Bow n Arrow target practicing.
When I was 6 years old, my parents brought me to a Log cabin that my grandparents and their children and friends built by hand on stilts off the side of a Mountain in Catskills NY.
This cabin and area to me was  inspirational. We went fishing, hiking, tubing in the white water stream, canoeing at North Lake, archery, sledding down the mountain in a 4 person toboggan  and we even made maple syrup from scratch including tapping our own trees.
I eventually lived with my grandparents for 3 years. It was my Grandfather that taught me to work with my hands. We did electrical work ,plumbing, roofing, fencing, concrete work, brick laying, interior and exterior painting, carpentry, house extensions and even automotive and tractor truck repairs for his moving company business.
I was very influenced by both a movie and tv show  as a kid..  Rambo 1st Blood  (survival in the outdoors) and the tv show Macgyver.  For those that know of the show Macgyver  he was a physicist, chemist, and advanced mathematics expert so in college  I followed in the writers versions of the TV character Macgyver. 
Soon  in college  I was even called Macgyver by all that knew me for fixing things without the proper equipment ie  setting up a friends TV with a homemade antenna  using a metal cloths hanger, a metal hair pin and the metallic wrapper from bubblegum and yes i even used the gum for the projects 

I have spent several decades researching , practicing, teaching and living outdoor survival. I also create, design, and modify gear. One can never be too prepared or informed and it is for this reason that I strive to keep on learning. Whether is is making a solar still or solar oven, a home made fire piston , or an emergency battery from a 6 pack of beer or from several grapefruit ( yes it really can be used to make a battery) i push myself to the limits of knowledge
Gear Reviews (25)
Forums
Michael -Survival Intuition has started 12 forum threads and participated in 38 discussions. View all »