mn.outdoors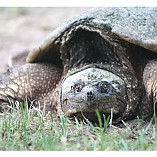 Full Name: private
male hiker
Minnesota
About
Many years ago I enjoyed back country camping/hiking and winter camping. Alas, I just can't do that any more. For some reason, I developed an insane fear of heights. I get to close to a ledge anymore and my stomach does triple flips; that on top of a back that just doesn't like sleeping on the ground now.
I'm originally from Ontario, Canada and spent many enjoyable times in Algonquin Park or wandering around the area near Shinning Tree or the shores of Lake Huron.
Car camping was never my favorite, but it is still better than staying around the house all weekend. Besides, my wife enjoys it. Here in Minnesota, there are lots of great State Parks to camp in and hike through.
Activities
Hiking
Camping. photography

Vitals