mrgriff82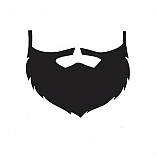 I am a:
37-year-old male hiker
Location
: Georgia
Activities
Hiking
Backpacking
Hammocks

camping


What's up. I am a 36 years old, bearded, Christian, husband, and father of 2 beautiful girls. I work a full time job and a part time weekend job but I love being outdoors. I try to get in at least 1 section hike of the Appalachian Trail per year and maybe an over nighter somewhere else during the year. I have so much gear that I have accumulated over the years that I have started an outdoor gear review channel on YouTube. Hopefully some of my reviews will help someone along the way. 
Check out my channel on YouTube, also, check me out on Twitter and Instagram.
YouTube: https://www.youtube.com/channel/UCe0EyJBOw20w_MRZJ_pktZA
Twitter and Instagram: @mrgriff82
Gear Reviews (4)
Trip Reports
Forum Posts
| | |
| --- | --- |
| Blood Mountain Loop part 4 of 4. | November 8, 2018 |
| Blood Mountain Loop, part 3. | November 2, 2018 |
| Blood Mountain Loop in Georgia, part 2 | October 26, 2018 |
| Blood Mountain Loop in Georgia | October 19, 2018 |
| Day hike at Raven Cliffs Falls, GA | October 13, 2018 |
| My gear selection for a weekend hike. | September 27, 2018 |
| Esbit 3 Piece Solid Fuel Cook kit | September 14, 2018 |
| DIY Hammock Tarp | August 16, 2018 |
| Hydration Bladders vs Water Bottles | June 3, 2018 |
| Ozark Trail 10 piece cook kit modified for hiking. | August 13, 2018 |
| hammock tarp question | July 6, 2018 |
| Do trekking poles help? My thoughts so far. | July 27, 2018 |