mtl272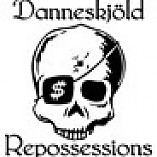 Full Name: private
male hiker

Occupation: truck driver/self defense instructor
Email: private

Gear Reviews
mtl272 hasn't written any gear reviews.
About
i want to get back in shape, regain some of the knowledge i've lost from my youth about survival,hiking and camping. i'd like to try camping from my mountain bike at least once. i want to take my son ,now 18months , and teach him that he can exist w/o tv,computors,video games,a/c,and running water(except what in the creek). imy son already likes being outside,he says "side daddy side" "peas", better than being indoors. my wife is from colorado springs,colo.,she moved here (atl. ga.) in high school and developed ashma and mold allergies. i've never been out west,might not come back if we go. love the pics.
wow i ramble something bad, i'm a truck driver/ personal defense instructor. i like to keep up with politics. well ,HI Ya'll !!
Activities
Hiking
Backpacking

Mountain biking

Vitals
| | |
| --- | --- |
| Height | 5'9-10" |
| Weight | 200 |
| Torso Length | ? |
| Boot/Shoe Size | 9 |
| Jacket/Shirt Size | 44 / xx t-shirt |
| Pant Size | 36w/30L |