Myra Ellis @Myra E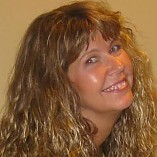 166 reviewer rep
6 forum posts
joined Jun 9, 2016


Location
: United States
Occupation:
Radiographer
Activities
Vitals
| | |
| --- | --- |
| Height | 5'6" |
| Weight | 140 |
| Boot/Shoe Size | 8 |
| Jacket/Shirt Size | M |
| Pant Size | 6 |
I'm just your average mature woman that enjoys getting outdoors.  I'm an avid hiker (and some trail running when I'm not injured) in spring, fall and mild winter days with my dogs.  In the summer I paddle my kayak like no tomorrow on my days off.  And recently I started camping again.  I go primitive car camping in the mountains of western Maryland in a Jeep with my two dogs so space is at a high premium so we aren't your usual car campers.  I'd like to work up to backcountry hiking/camping and some kayak camping trips.  The pups will have to stay behind for those I suppose.  I'm always reading and learning from veterans.  This has been an invaluable resource in helping me to find what works and what doesn't along with trial and error.  I'm already amassing a bin full of gear I've already decided to not carry.  I am always trying to streamline what we take and how I set up a happy camp.  I love to cook, and eat, so my gear is really heavy in that department but I'm still trying to compact it as much as I can to save packing room.  I'm a work in progress!  Have a great day and thanks for reading this far!
Gear Reviews (5)
Forums
Myra Ellis has started 1 forum thread View all »