N2DaWild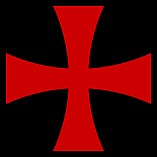 I am a:
52-year-old adventurist
Location
: Alaska
Occupation:
Service Industry
Activities
Hiking
Backpacking
Trail running
Canoeing

Kayaking
Mountain biking
Hiking
High End Sports

Vitals
| | |
| --- | --- |
| Height | 5'10" |
| Weight | 225 lbs. |
| Torso Length | 22" |
| Boot/Shoe Size | 9 |
| Jacket/Shirt Size | xxl or 50" by 34" |
| Pant Size | 34" |
I like to go where there is peace, harmony, and solitude. I enjoy nature, life, and all the vitality around. My favorite relaxation is and always has been - The Outdoors - In the last few years I have gone away from traditional backpacking and prefer the Ultra Light method or lightweight (really depends on how you look at it). It is easier on the body, makes for more fun, and allows me to enjoy the scenery at a slower pace. After family life and work, you might find me biking (urban or cross-country), trail running, hiking (both day and backcountry), water sporting, or just plain ole' camping (car or wilderness). Maybe our paths will cross out there............
Gear Reviews (25)
Forums
N2DaWild has started 1 forum thread and participated in 47 discussions. View all »