Pamela K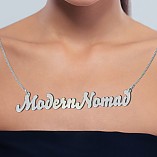 I am a:
female backpacker, hiker, camper
Location
: Georgia
Occupation:
Mortgage Loan Processor, retired.
Activities
Hiking
Backpacking
Fishing

Tent Camping
Outdoor Photography

Vitals
I grew up in a family of Outdoor Lovers.  And I am so proud of that up bringing.  I was my father's tom-boy and my mother's little princess all wrapped up in t-shirts, jeans and hiking boots.  I have a love of fishing, hiking, camping, RVing, road tripping in my conversion van, Vespa Moto-scooting, outdoor photography and I'm a trail foodie. Even at my old age (60+) I still manage to do all of the above.  I am a firm believer in the power of Wanderlust and the call to take the next adventure on.
These days I do not hurry.  My mantra is "Go Slow, Be In The Present, Take It All In, Record Your Memories As They Happen."  A favorite old song says it best -- "I May Never Pass This Way Again".  With that thinking, it's best to stop and smell as many roses as you can.
The great and vast Outdoors offers me a reminder that life is in the living and the making of memories.  I have but two small footprints on this planet.  I try to forge my footprints well.

Gear Reviews (1)
Forum Posts