RedSoxFan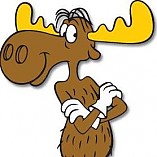 I am a:
50-year-old
Location
: Massachusetts
Occupation:
Financial Advisor
Activities
Hiking
Backpacking
Canoeing
Fishing

Woodworking
Guitar
Golf

Outdoor enthusiast since childhood. Got the Camping/hiking/fishing/exploring bug with the boy scouts in the late 70's and early 80's.
I mostly march around in the woods in Northern New England with a fishing pole to chase after brook trout with.
I love Maine, New Hampshire and Vermont.
Gear Reviews (4)
Forums
RedSoxFan has participated in 4 discussions. View all »