Robert Templer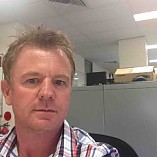 I am a:
52-year-old
Location
: Darwin, NT, Australia
Occupation:
IT Specialist - Mining Oil & Gas
Activities
Hiking
Backpacking
Mountaineering

Kayaking
Fishing

An Ex Pat New Zealander now living in Australia for the last thirteen years.
My outdoors experience is around remote mountain hunting which I started doing when I was 16. I have always been on  the look out for lighter, more durable, quality and superior outdoor equipment from the days of the late 80s where there was not a lot available to today where we are spoilt for choice.
Much of the clothing we used when I was starting out was ex army and it was guaranteed to be heavy, cumbersome and generally unsuitable particularly in wet weather conditions.
Being cold and wet was a common occurrence, particularly in NZ conditions as the two main islands  receive more than their fair share of rain.
Today we are spoilt for choice when it comes to gear and there is a plethora of choice. However a lot of it is not hard wearing and can be disappointing. This is where these review come in.
Gear Reviews (6)