rory white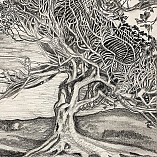 Full Name: rory white
70-year-old man
San Pedro, CA
Occupation: Artist and Educator
Email: private

About
I am an artist (advanced oil painter, relief sculpting in hard woods, and lifetime serious photographer, including once having worked for Ansel Adams and other great photographers, although I am more known for my passion for inner city photography).
I lived off the grid for a total of 15 years of my life, including 13 years in and above the Big Sur Wilderness.
I felt the calling or urge, however, to give back to others, so I moved to Los Angeles to work in the extreme inner city, ultimately with homeless, and ultimately developing a Master's Level Fine Arts Studio Project for homeless and recently homeless, offering the same quality that high level University Graduate Programs offer. This has been my passion now for over 20 years.
I ran the project from 1998-2008 in the tenderloin of Los Angeles' intense Skid Row district. Interestingly, once getting through the transition stage ("culture shock" sounds too loaded), I came to love the people, and their uniqueness made me think of my long term family of friends I had developed in the Redwood and Chaparral Turf of Big Sur, on its cliffs 500 feet above the ocean.
I continue to run this project dynamic today, though from a craggy cliff on the southernmost point of Los Angeles, Point Fermin on the tip of San Pedro. I have become old and out of shape. Only recently I decided to try to start camping again... this time more gentle car camping or campground camping, with eyes set on the many campgrounds of Joshua Tree, and the amazing wild craggy rocks.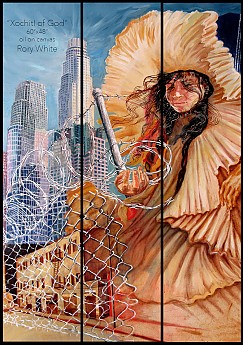 Interestingly I once lived in a tent above Big Sur for almost a year, but I set that tent up ONCE and took it down ONCE 9 or 10 months later. So learning how to put up and take down tents quickly is a new trick for an old guy. (I am close to 70 years old as I write this, now in 2018).
I was an avid cross country horse person in my youth also, an extremely good and natural rider, but I am too old and fragile now. Bicycling, walking, and my new attempts to get into camping are my outdoor world, and also I have done outdoor oil painting for many many decades. (as an art historian I was critical in the early 1980's in the rediscovery of the California outdoor, or plein-air painters, when they had fallen into total oblivion, art history-wise, and now the term, plein-air painting, is virtually a household word). However, in doing my inner city work it was only natural for me to move from landscapes and figures-in-the-landscape to cityscapes and the people of the streets. Recently I've been also doing more outdoor landscape painting again.
I am so happy to have run into this amazing Trailspace Site. I guess because I do archiving and researching in art and art history, I see the importance of archiving the unique realm of outdoor gear. For this reason, I am quite impressed with what Trailspace has done!!!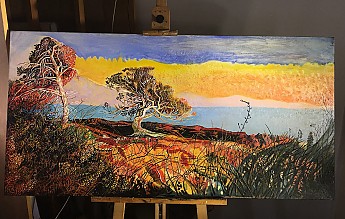 Activities
I do serious oil painting & photography