Sheila Bergin Goss @Sheila Goss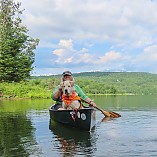 5,145 reviewer rep
135 forum posts
joined Mar 28, 2014


I am a:
summer paddler and winter snow
Location
: Stowe, VT
Occupation:
Retired
Website:
http://vermontpaddlepups.com
Activities
Hiking
Snowshoeing
Canoeing
Mountain biking
Skijor

Kicksled
Road biking
camping
esp. Canoe camping

Vitals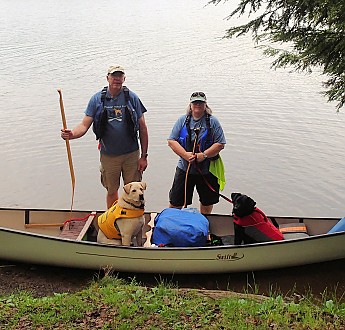 My husband and I are avid outdoors folks, who love living the Vermont life---bicycling, hiking, skiing, skijoring, kicksledding, snowshoeing,canoeing, and camping with our rescue mutts! From May to November, I get out paddling over 200 days per year. Once the snow falls, I am exploring our trails and mountains on my snowshoes or cross-country skis nearly every day. I am an amateur wildlife photographer and birder, and love sharing our adventures on our "just for fun" blog and social media.
I serve as a Board Member of Friends of Green River Reservoir and the Friends of Waterbury Reservoir. I also belong to the Catamount Trail Association, Northern Forest canoe trail, Vermont Huts Association, and the Green Mountain Club, reflecting my love of, and support of, the great trails we have in Vermont.
I have done presentations for the past few years at the New England Paddlesports Show in NH, on the topic of safe and responsible paddling with dogs and on canoe camping with dogs. I have also done a lecture on safe hiking with dogs, for the Green Mountain Club and local animal shelters.
We love sharing our passion for outdoor adventures, and enjoy being able to test and review gear for Trailspace!
Gear Reviews (94)
Forums
Sheila Bergin Goss has started 1 forum thread and participated in 76 discussions. View all »