Sheri Alto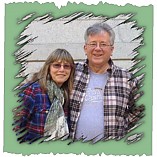 I am a:
75-year-old backpacker
Location
: Grants Pass, OR
Occupation:
Cosmetology
Activities
Hiking
Backpacking
Fishing
Tennis

racketball
golf
walking
travel

Vitals
| | |
| --- | --- |
| Height | 5'3.5 |
| Weight | 140 |
| Boot/Shoe Size | 7.5 |
| Jacket/Shirt Size | 10 |
| Pant Size | 8 |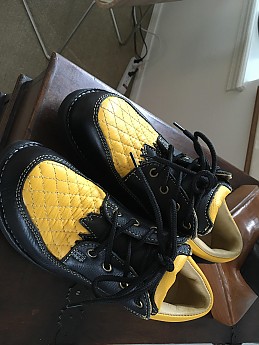 If I were to "put a label" on myself, I would say NATURALIST. I love the outdoors, plants and animals and serenity. A lifelong Sierra Club member; most of my hiking  has been day hikes or weekend hikes. I grew up in Southern California, but when I could, I moved to Northern California and eventually settled in Lake Tahoe for some snow skiing, downhill and cross country and outdoors fun. I have always had a pension for quality gear, however, I  was always struggling financial; somehow I always managed to get the best or second best gear I noticed Esatto makes a cross country boot, that would be one I would have saved to buy.
My younger brother and I backpacked through 5 countries in Europe in the 70's and he taught me how to pack for the trip. I use those same skills today when I day hike or when I travel with a carryon for vacation trips. The last 2o years have been devoted to my horses and hiking with them. 
Presently I am struggling with the recovery of a nasty leg and ankle injury when I fell on the ice in January of 2017. Esatto just made me some  boots last year and walking shoes which I just got. I am still finishing up some PT and chiropractic treatments, and it is too wintery here in Oregon to go for a walk. But they look and  feel great !
Gear Reviews (2)