Snipps Whispers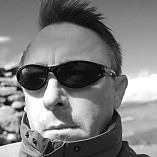 Full Name: private
56-year-old male backpacker
Edinburgh, Scotland, United Kingdom
Gear Reviews
Snipps Whispers hasn't written any gear reviews.
About
I'm originally from England but now live in Scotland just south of Edinburgh. I started backpacking when I was in my early teens and after a long hiatus I've resumed my trips out into the wild country where I can be in the sweet spot for the best light ie dusk and dawn.
I usually backpack alone but sometimes take a buddy or the dawgs if it's a short overnighter in the hills on my doorstep. I work part-time for a the biggest supermarket chain in the UK as a tech advisor but I also run landscape photography workshops up here in Scotland and in Wales and England. The best backcountry for me is up in the Highlands and Islands of the west of Scotland which is about as remote as you can get over here. I'm interested in the paranormal but from a sceptical point of view.
I'll add more to this as I get more time and inspiration.
See you soon.
Activities
Hiking
Backpacking
Trail running
Mountain biking

Running
Mountain Biking
Photography

Vitals
| | |
| --- | --- |
| Height | 5"5 |
| Weight | 150 lbs |
| Torso Length | unsure |
| Boot/Shoe Size | UK 7 US 8 |
| Jacket/Shirt Size | Med |
| Pant Size | 34 waist short leg |