STALeader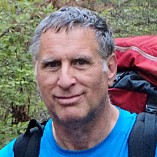 Full Name: private
backpacker

Gear Reviews
STALeader hasn't written any gear reviews.
About
Executive Director and founder of the Sheltowee Trace Association.  A 501C(3) nonprofit that is organized to preserve, protect, and promote the Sheltowee Trace.
In 2012 I completed the Trace as the leader of the Hiker Challenge.
I have walked over half of the A.T. in sections and look forward to the summer of 2013 to get back on the A.T. in Vermont. 
Activities
Hiking
Backpacking
Trail running

Orienteering
Adventure racing
Geocacheing