StoicFabian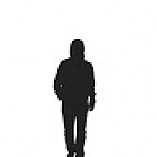 I am a:
backpacker
Location
: Sao Paulo, Sao Paulo, Brazil
Occupation:
Engineer & Author
Website:
http://www.theorganicprepper.com
Affiliations: I'm an independent outdoor enthusiast and longtime practitioner and have no affiliations with any manufacturer or retailer.
Activities
Backpacking
Orienteering
Mountain biking
HAM radio
electronics
DIY

sportive shooting
photography
economy and finance
writing
music composing

Vitals
| | |
| --- | --- |
| Height | 6ft |
| Weight | 176lbs. |
| Boot/Shoe Size | 9,5 |
I've been practicing different outdoor activities for the most part of my 50-y.o. life: backpacking, camping, wild camping, mountain biking, trekking. Since the early 2000's I've also been into buschcrafting, prepping and survivalism, both city and wilderness oriented.
I live in a big city and enjoy it but in my free time I like to stay in the wilderness. I'm a long-time cyclist and mountain biker and still ride on and off the road almost everyday.
I'm currently part of The Organic Prepper team writing about different topics from basic prepping and self-sufficiency to political, economical, social analysis and more, with the likes of Selco, Toby, Daisy Luther and Jose Martinez - great people with whom I share a practical and real-life based prepp & survival philosophies. 
I've also published two books on these topics:. The Street Survivalism - Practical Training Guide (on Amazon Kindle) and the more recent and gear-oriented The Ultimate Survival Gear Handbook, released by The Organic Prepper on PDF format. It's a guide to build your own emergency and EDC kits and it's based on my outdoor experience.
Gear Reviews (33)