tam1852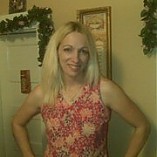 I am a:
58-year-old backpacker
Location
: Springfield, MO
Occupation:
Designer of Trilitary pac/SEO
Website:
http://www.everythingsurvival.com
Activities
Hiking
Backpacking
Canoeing

Fishing
SEO of everythingsurvival

Vitals
| | |
| --- | --- |
| Weight | less then 5 IBS |
| Torso Length | detachable one size |
Hi, I'm Tamera,(Tammy)
  I am the mom of 9 kids and as you know nessesity is the mother of all invention.LOL
So I thought I would try and design something so I could stay at home with my last 3 at home.Heres where I need all of you, I need people to critique my design as I will sometime in the future be making these.
The Trilitary pac....It is a backpac, hammock tent with bugnetting that when you let loose draws strings can be flipped over into a tent below., It is all in one and can be folded back up into a back pack. You can also make a storage area out of the tent flaps when just used as a hammock underneath the hammock.It has a way out under the bugnetting on the side , along this side is 2 pockets for a coke or magazine , etc. When as a back pack one of the triangle pieces that you hook to the tree comes out of the back of the backpack and the point is snapped back and it makes a cover or hat. This same piece has slots sew under it to put tripod legs into it for a camping seat. You can use the seat while the back pack is up and on the ground. I am working on the strengh factor now , but the proto type design is done.This is were I need help, any comments on what you think I can do to make it really strong I would love to hear. Right now I have ropes sewn into the hammock ends so even if the hammock tore the rope wouldn't. Any Ideas?
  My boyfriend is an avid lover of the outdoors too, he knows alot about snakes, bugs and outdoor survival, love him bunches.
Gear Reviews (1)
Forums
tam1852 has started 14 forum threads and participated in 19 discussions. View all »