thetentman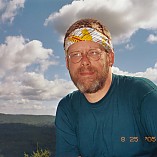 Full Name: private
male hiker
New Jersey
Affiliations: ATC, NYNJTC, ATMS
About
I have worked for Campmor since 1992. 10 years as the Tent Department Head in the Retail Store. I am currently a Buyer.
I used to collect Appalachian Trail books but have since donated them to the Appalachian Trail Museum.
I am a member of the ATC.
I am a charter member of the Appalachian Trail Museum Society. You should visit the museum and become a member.
I am also a member of the NYNJTC.
I am a section hiker on the AT with over 850 miles done towards completion although in recent years I have redone many sections with my daughter and another friend who is trying to catch up.
Read the Barefoot Sisters Books. They are great writers.
I also think a night in the woods with a small radio and a baseball game on is as near to heaven as you can get especially if you have a fine cigar and a bourbon.
Update May 2014 - Hiking Career is over - 2 bulging discs through damaged vertebrae make it hard to walk much less hike
5.28.14 - I will no longer be participating on this site. I criticized a glowing review of a crappy tent (https://www.trailspace.com/gear/stansport/adventure/?review=31425) and have been called on the carpet by the moderators. It seems they would rather be PC than point out that a reviewer is dead wrong. Oh well. Cheers.
Activities
Hiking
Backpacking
Bourbon

cigars
poker

Vitals
| | |
| --- | --- |
| Height | 6'2" |
| Boot/Shoe Size | 12 eeee |
| Jacket/Shirt Size | XL |