Tiff Hensley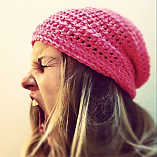 Occupation:
Athlete
Website:
http://www.tiffanyhensley.com/
Affiliations: Team Manager at Mad Rock Climbing, Athlete at CrimpChimps Chalk Bags, Athlete at Stonemaster Jeans
Activities
Hiking
Trail running

Rock climbing

I am in school for business and marketing to help the climbing industry grow. I work as a coach and deskie at the Spot Bouldering Gym, Pro-Amb Advisor and Coordinator with PCI, and I compete in the World Cups and local competitions to pushing my bouldering and sport climbing. I love running with my dog, hiking 14ers, and testing gear. Life's good!
Gear Reviews (6)
Forum Posts