Vladimir Gorbunov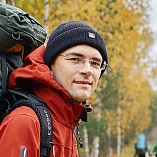 I am a:
35-year-old bicycle tourist
Location
: Saint-Petersburg, Russian Federation
Occupation:
Technical writer
Activities
Hiking
Backpacking

Mountain biking
Bicycle touring

Vitals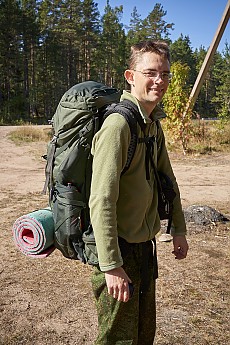 I've been a bicycle tourist since 2006. Me and my wife (she always stands by my side in all outdoor adventures since 2009) prefer backcountry travelling, especially on gravel and dirt roads, and camping in wilderness. Winter trips are fine too, even with temperatures well below the freezing.
Luckily our home region (around St. Petersburg, Russia) offers all opportunities for such trips. There are many nice unpaved roads, beautiful lakes and rivers, where camping is allowed almost everywhere.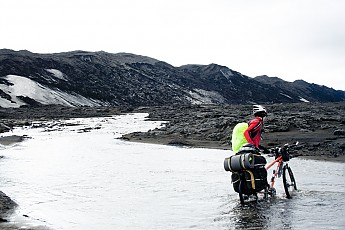 Apart from short 2- to 4-day trips I've made several full-scale backcountry bicycle tours:
Solovetsky 

islands

 '07.
Mid-Russia '08.
Crimea '10, '11 and '13.
Sakhalin island '10.
Iceland '11, '12 and '14.
Armenia '13.
Bicycle tours with our child (born 04.2015) in trailer: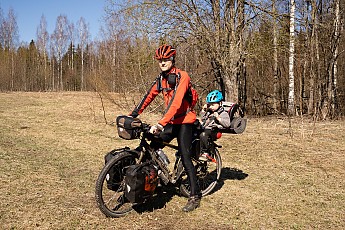 Bicycle tours with our child in bicycle seat:
Archipelago Sea and Aland Islands '17
Belarus '18 and '19
Finland, Sweden and Aland Islands '18
Estonia '19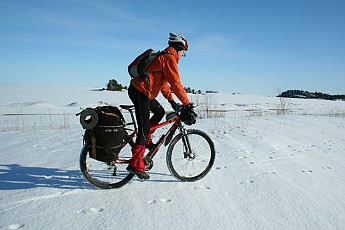 When there are no conditions for cycling we always try to go outdoors in another way, such as hiking or sometimes skiing or canoeing.
Gear Reviews (40)
Forums
Vladimir Gorbunov has participated in 12 discussions. View all »