yukonwild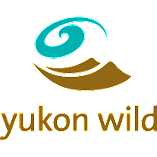 Full Name: private
man
Whitehorse, Yukon
Gear Reviews
yukonwild hasn't written any gear reviews.
About
We don't sell tours, but we do represent a consortium of over 20 accredited wilderness tourism operators. We're interested in people seeing the Yukon's backcountry and in our ideal world everyone would get a guided tour. Of course that's unrealistic and not for everyone. But we're still here to help out and answer questions about your trips to the Yukon.
We know the best spots to hike, canoe, raft, fish, kayak, and see the northern lights in the Yukon - and we like to share. You can find us here, on twitter @yukon_wild or on the web yukonwild.com.