Recycle a Pack, Get 10% Off a New Osprey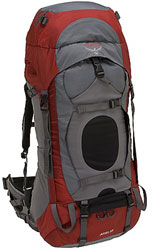 Have an old daypack or backpack collecting dust in your gear closet or garage? Donate it to Osprey and The Mountain Fund's Pass on the Passion pack recycling program before December 31.

Your old pack could be reused by women in Uganda training to work in the trekking and climbing industry, rural Boy Scouts in New Mexico and Colorado who can't afford a pack, urban teenagers in need of positive adult mentoring, orphans in Kyrgyzstan, or porters in Tanzania, Nepal, and Peru, among others.

You'll get a 10-percent refund from Osprey towards the purchase of a new Osprey pack and your pack will get a second life. For more info on the Pass on the Passion program visit Osprey's web site.