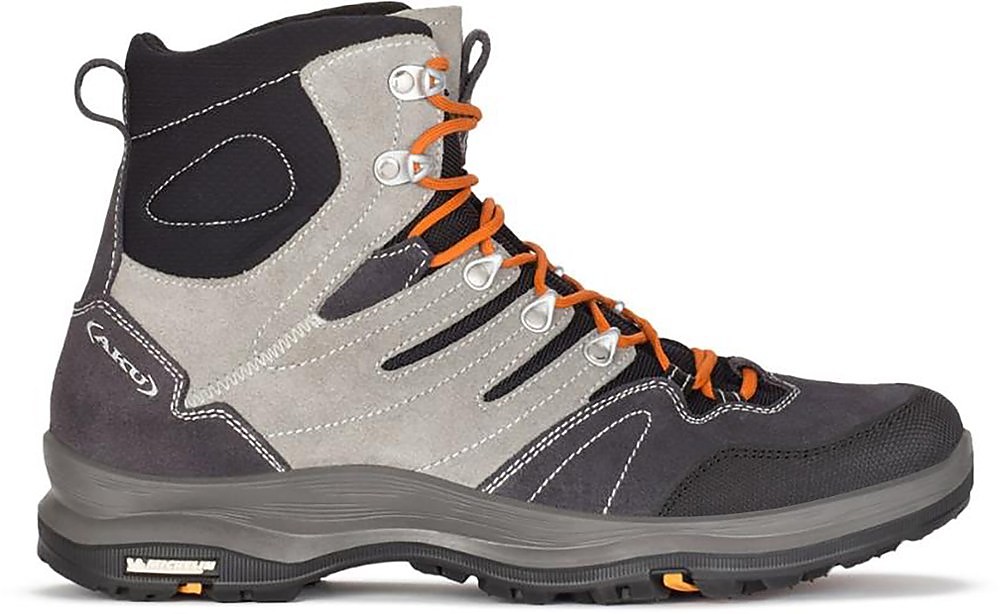 Specs
| | |
| --- | --- |
| Price | Historic Range: $89.83 |
Reviews
1

review

5-star:

0

4-star:

0

3-star:

1

2-star:

0

1-star:

0
Really well crafted and built to last, but a bit stiff for the trails and scrambling.
Pros
Built of quality materials
Really water resistant
No heel
Cons
Thinner sole leaves less cushion
Sole is stiff
Upper is thin but stiff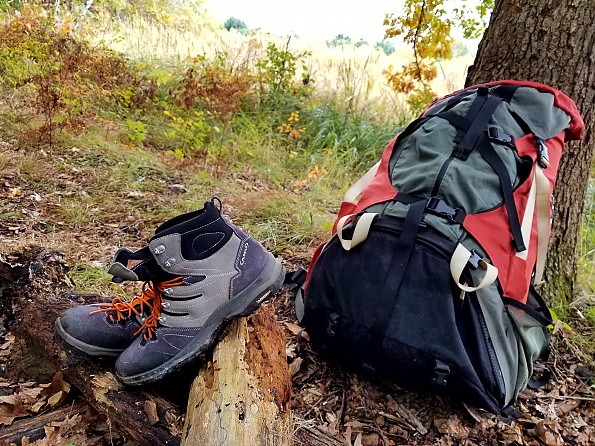 I was sent the Monterra from AKU for testing in exchange for a review. I chose the AKU Monterra because of the lower profile and no heel. I've worn zero drop shoes or sandals for years now and heels aren't my favorite. They put a slight tilt on my foot that I don't like and the heels also get caught on things when I don't want them to. 
The Monterra looked like the perfect boot. 
Fit: 
When I first tried on the Monterra, my first impressions were that it was a bit stiff and lacking on the padding. It seemed as though the padding was largely limited to the insert. I have a pair of AKU Tengus and the Tengus have a dense foam padding integrated into the rand. The Monterras do not. 
I was interested in the Michelin sole. I wanted to see how it compared with the Vibram soles developed in Italy. Since the Monterra is also made in Italy, I wanted to know if Vibram had finally met its match. The Michelin soles were stiffer than I expected. The tread on them is sufficiently burly to dig in on the trail, but while scrambling over a boulder field, they were surprisingly slippery. This was on a dry day. I felt somewhat apprehensive jumping from rock to rock which, in my world, this is normally not a concern.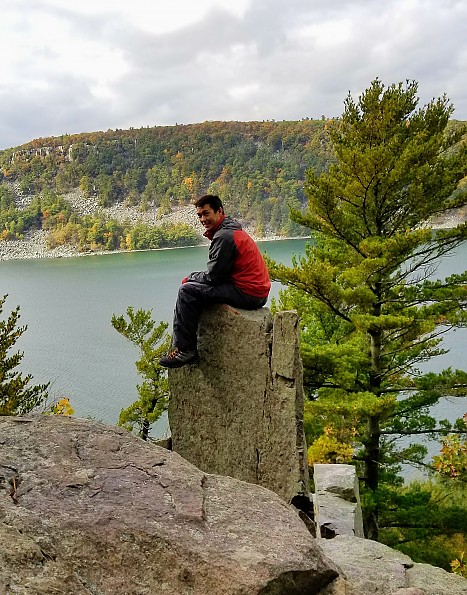 The comfort was also lacking while rock hopping. During high impact jumps, the boot felt somewhat abrasive to my flesh. 
Break In:
I took the boots out on several outings in the reserve near my house for the first two weeks. I also wore them to work during that period (people questioned my fashion sense for wearing hiking boots with the same ensemble that included slacks and a tie). 
I didn't really feel much change in the boots. AKU prides itself on boots that are good to go right out of the box. I feel that the Monterras honor that expectation. 
On a 5-mile hike over diverse terrain, my feet didn't notice hot spots per se. The boots just lacked a general comfort that I find so easily in most trail running shoes or crocs. That seems to be the conundrum; to find well built boots that will endure a fortuitous beating, but will still be as comfortable as trail runners. 
Support:
The boot is stiff but thin. This affects the responsiveness. I hesitate to do big jumps in these boots because I know that my joints will pay for it. 
Traction:
The Michelin knobs are nice on dirt trails. They give you great traction and push off. However, on rocks, the boots do not grip as well as I had hoped they would. 
Temp Control:
I had no issues with temperature. The Gore-tex in the boot does a fine job of keeping out the elements and keeping my foot comfortable as far as temperature goes.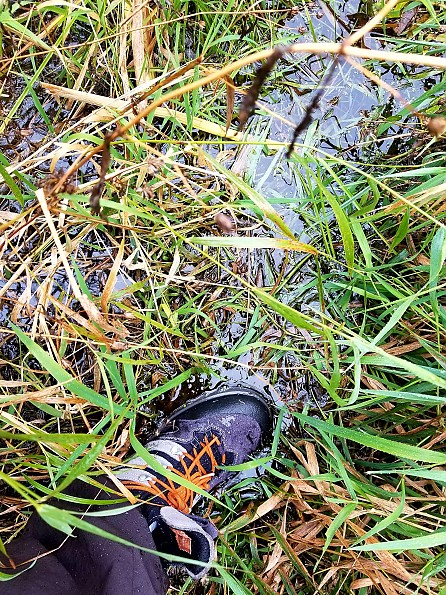 Ease of Use: The boot slips on easily. I double tie the laces to ensure I remain safe. 
Construction and Durability: 
The Monterras score high in this category. They are really well crafted and use quality materials. I've put them through some tough conditions this past month and they've always come out of each situation with minimal wear. The fact that the Monterras are made in Italy should not mean anything with respect to quality since a Chinese worker is just as capable of constructing something high quality as an Italian, and yet, I will say that the person who made my boots was an expert and took pride in their work. They really are well constructed. I can't see these boots coming apart any time soon.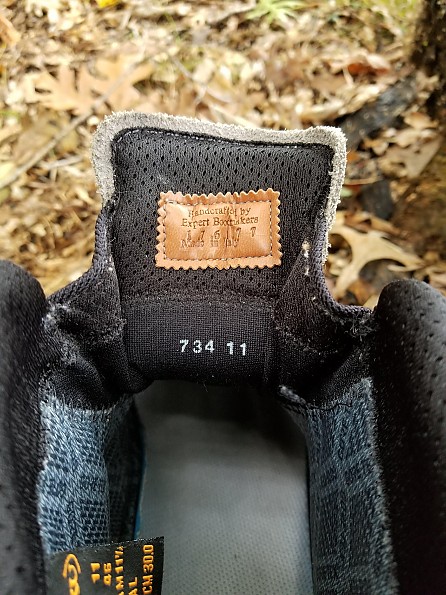 Conditions:
I have used the Monterras on local trails, along the Saw Tooth Mountains at Lake Superior, climbing around Devil's Lake in Wisconsin. I have tested them over a one-month period so far during the fall. 
Conclusion:
The Monterras will likely appeal to some people who want a stiffer sole and a more minimal upper. For me, I appreciate something a bit more soft and with more cushion. Some people claim that they need that extra support or stiff rand. I hiked a week in the Wind River Range in Wyoming in a pair of Crocs and was happy as could be. The Monterras are well built and if you are looking for the qualities mentioned above, they might be the boot for you. For me, I find that I revert back to the AKU Tengu on my outings these days. 
Source: tested or reviewed it for the manufacturer (I received a sample of this product from the brand or its representatives in exchange for a review. I kept the product after testing.)

The author of this review is an ambassador for AKU as of May 2018.
You May Like
Recently on Trailspace