Bending Branches BB Special

Great bang for the buck in this paddle. While it isn't the lightest or fanciest paddle on the market, it's a great workhorse that is easy to use for hours and hours. Think of this as the old diesel work horse that doesn't run at high RPM, but produces massive torque!
Pros
Fairly light
Produces big power
Fairly comfortable over all
Solid ergonomic design
Good balance
Good quality at a fair price
Cons
The grip is clunky
Not aimed at women's hands
I wanted a better paddle to take on my Missouri Breaks than the paddles that came with the used canoe I bought, since they really were not comfortable (as I learned on a 50-mile Ross Lake trip I had taken two years earlier). 
So, I started the process of finding a reasonably priced, solid paddle that would fit the bill that worked the way I wanted.  Thus, I discovered the bent paddle designs.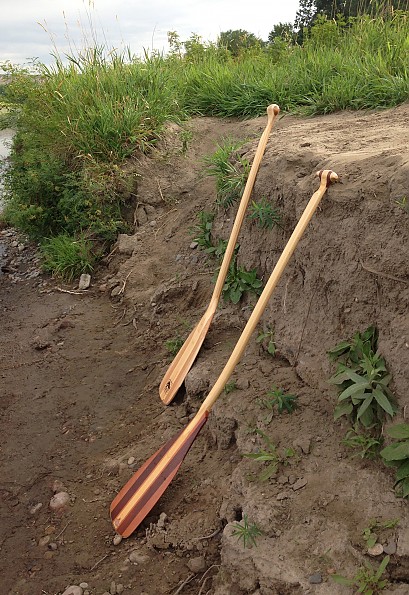 The back paddle is the Bending Branches
To be honest, I lusted over the Whiskey Jill bent paddle, but the price tag was more than I was willing to spend for how much I really wind up using the canoe.  (The Whiskey Jill is the front paddle)
My friend and I swapped paddles for a time to fairly assess each other's paddles. 

My research led me to REI. I really took time to feel the Bending Branches paddle. I really liked how balanced and solid the paddle felt in my hands.  The lamination was solid, and I could tell how the good design translated right into the feel.
After I made the commitment, I took the paddle out to a local lake. After I figured out how the bent shaft acts and feels different from the straight paddle, I was VERY pleased at the horse power the paddle produced.
The 20x8 inch blade size concerned me at first because the blade has a lot of real estate, and I was worried moving that much water per pull would tire me. In fact, I discovered just the opposite happened, because I didn't have to work as hard to go a distance if I just kept a steady, easy paddle because each stroke is so efficient.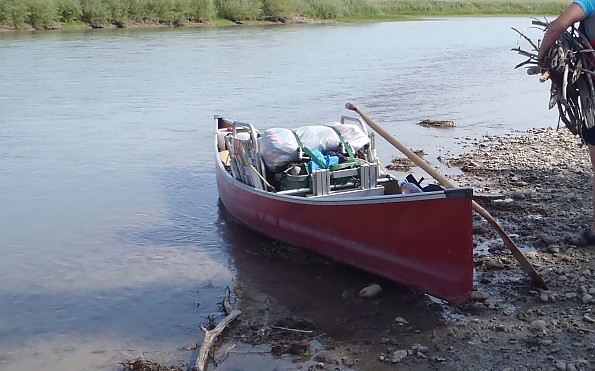 In fact, I got my bent paddle before my canoe buddy did, and I was constantly overwhelming her with her straight paddle effort. 
Even after she got her bent paddle, because the Bending Branches blade is so big, she had to learn to keep up since her blade was smaller.
The asymmetrical design of the handle (which is just a bit big for my hands, but I learned to deal with it) leads down to the ovoid handle, which is very strong, and handles the vibration a hard stroke can create.  The handle tapers down to the big blade, all weighing in at 22 ounces.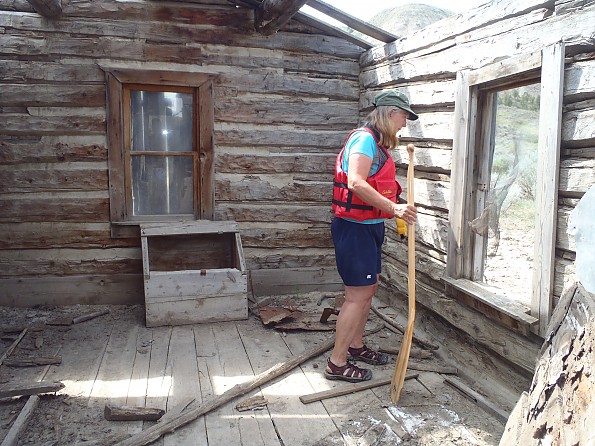 I struggle with Frozen Shoulder issues.  (BTW, canoeing is great exercise for that). I was worried about how my shoulders would feel paddling all day with a big bladed paddle.  I didn't feel over-worked at all.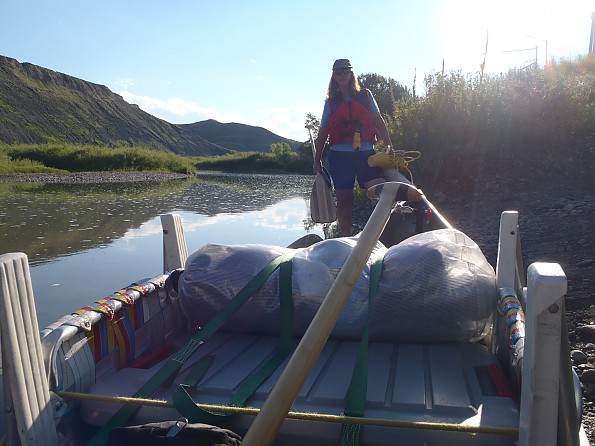 I work really hard to take care of my gear, and especially my paddles. Since they are my engine, and on big trips I am miles from civilization, I am not keen to make trouble. However, this paddle really tolerated the inadvertent slips and bumps that are going to happen on any trip. I didn't see any significant wear from the bangs on the gunwale, or grinding the blade into the river bottom, or getting hung up on hidden rocks, or having to lean the paddles on stuff.  
The Missouri Breaks is not a kind and gentle trip on gear. The mud, rocks, and sand gets into EVERYTHING. I was nervous about that kind of wear on the paddle. I needn't have worried.  The wrap-around rock guard really did its job. I didn't see a nick, or really even a scratch after the 10 day trip. 
While the water level was lower this trip than a more typical year, the paddle handled the class one and two rapids without a blink. With the steady 3-4 knot river flow, we had to learn to navigate early to get our desired destination, but I could really pull with this great paddle.
As an fyi, my friend (who did all the navigating) said it was a learning curve the first couple of days to figure out how to steer smoothly with a bent paddle. It really does handle differently from a straight handled paddle.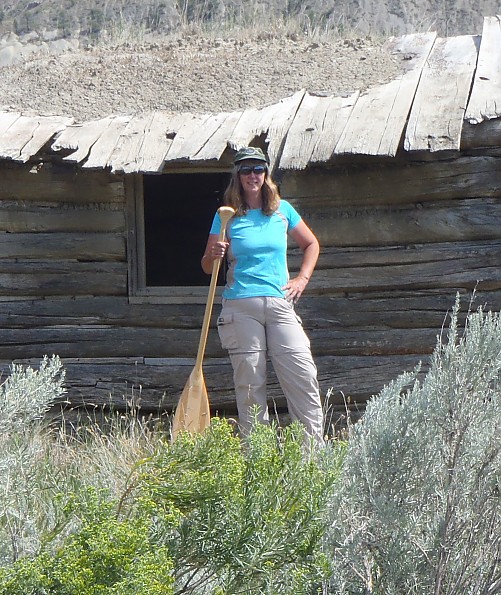 Even used as a "hiking pole" and rattle snake guard, nary a scratch was visible.

As an example of this paddle's power, we came across two dads and their late teenaged sons paddling the river.  We assumed that the boys would bury us with their youth, vigor, and vitality against our two-ladied, middle aged engine. Welllll....these paddles and our experience outstripped those whipper-snappers, and we weren't even trying.
After several day trips, and one big trip, I would not go back to a straight paddle in flat water. For the price, this paddle has good features, solid construction, and overall durability.
Bending Branches has a solid reputation, and by my account, they have earned it!
(BTW, go DO the Missouri Breaks!  It's a wonderful adventure!!)
Source: bought it new
Price Paid: $85

This is the only paddle I'd recommend for flat water and lake paddling. This paddle provides you more power more efficiently with each of your strokes. You can easily spend much more on a paddle, but you'll not really gain much in performance.
Pros
Ergonomics of shaft and grip
Light weight
Price
"Rock Guard" tip
Cons
Rock guard should extend further up edge of paddle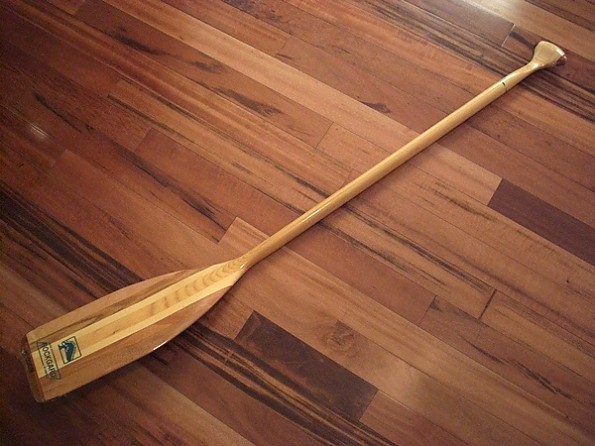 (Note the grip and oval shaft)
Finish is excellent. After more than two decades of use, my paddle looks much newer. 
Firstly, in the interest of full disclosure, openness, and honesty, I'm biased toward wood paddles. I neither want nor need any high tech space age ultra strong material in a canoe paddle. Besides, wood is just plain "warmer".  That, plus they have character. 
I've owned and used my BB Special for 22 years now, since before it was named the BB Special. I couldn't even hazard a guess at how many days of paddling and how many hundreds of miles passed under my canoe while using this paddle.
The specs of my paddle are nearly identical to the current BB Special. I bought it for flat water cruising in an Old Town Penobscot 15' solo boat. That's something all should understand --- a bent shaft paddle is designed and meant for flat water and calm water. Stick with straight shaft paddles for fast water where control is more important than stroke efficiency. 
The grip of the Bending Branches Special is comfortable and allows you to use your palm. The grip, the oval shaft, and the paddle's light weight make for very efficient strokes and ease all day paddling. The purpose of the bent shaft is to give your stroke more power more efficiently.
The bend assures the blade is more "square" with the water you are pushing from the very beginning of your stroke and assures more of the paddle's blade remains vertical to the canoe's path longer during the stroke --- this is when/where you really gain the power in your stroke. The bent shaft improves the efficiency because you get more power more easily attained from each stroke.  Speed and stroke efficiency in a paddle that lessens fatigue.  What more could you ask for?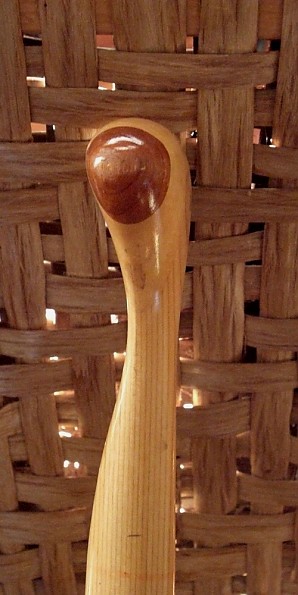 (Grip's palm swell and laminate shaft with oval cross section)
All around the Bending Branches Special is an excellent paddle. As good as many costing 2 to 3 times as much.  LOTS OF BANG FOR YOUR BUCK! Universally liked by those who use them, it's just plain hard to find anyone with a negative thing to say about this paddle. 
About the only negative thing I can think of is that the "Rock Guard" protection could extend farther up the sides of the blade, but that's really a stretch since this is a really flat water/calm water paddle and the protection is really needed when using the paddle to push off. That said, since the time I bought my paddle, Bending Branches has moved the "Rock Guard" protection partially up on the blade's edges.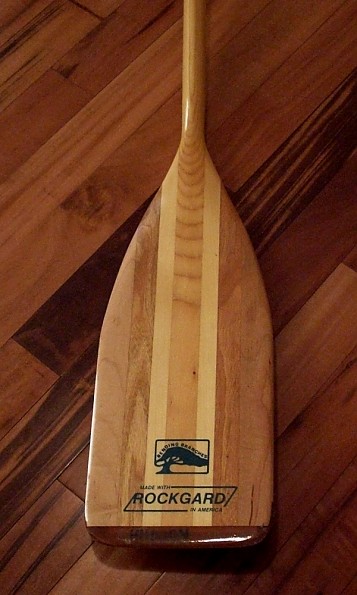 (Rock Guard protection on my paddle's tip)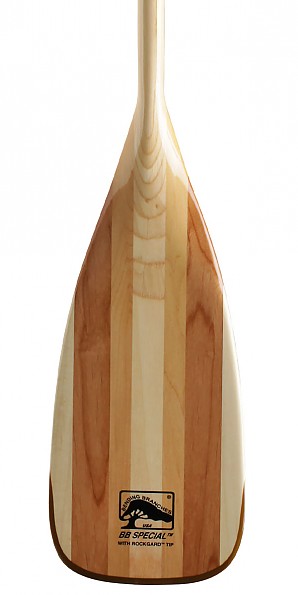 (Rock Guard protection on current product - Bending Branches company product photo)
This is the only paddle I'd recommend for flat water and lake paddling. When you buy one, talk to an expert as a bent shaft paddle properly fitted to you (length from top of grip to throat of shaft at blade) will be shorter than a properly fitted straight paddle. For size comparison, below is a pick of my Bending Branches for flat water and my Sawyer for fast water. The Sawyer is six inches longer, not an insignificant length difference when it comes to fitting paddles.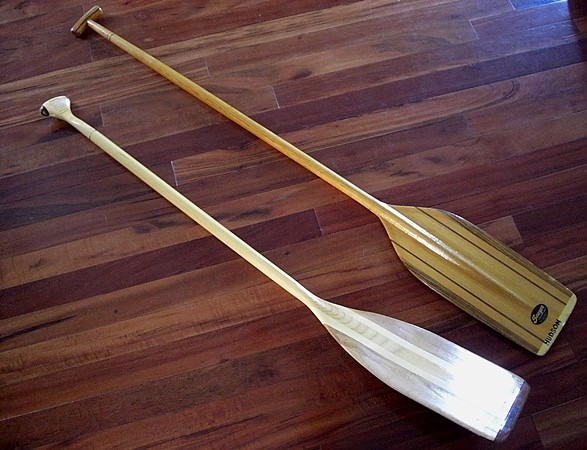 Source: bought it new
Price Paid: Can't remember - bought 22 years ago.

Paddling a fully loaded canoe, two people, gear for camping, two dogs...it can be a tough slog. Traditional paddles we had moved the boat just fine, but not as efficiently, or as comfortably as the BB specials!
Pros
Absolutely beautiful to look at!
Comfortable grip
Smooth paddling.
Cons
Pricey (but worth it).
Have to get used to using the paddle with your strokes.
The paddle is beautiful to look at, and beautiful to use. It is more efficient than our old, straight paddles; as we get older, and our shoulders show more wear and tear, we appreciate the bent shaft paddles. They are strong, well made, and easy to use.
There is an adjustment period to using them with your stroking motion, but you quickly adapt. We find them very efficient, even with a fully loaded canoe for camping.
We use them at least three times per week, and have found them to be very durable. The sizes available make them excellent for both me, at 5'7",and my 6'5" husband. The paddling is so smooth, the dogs fall asleep in the canoe!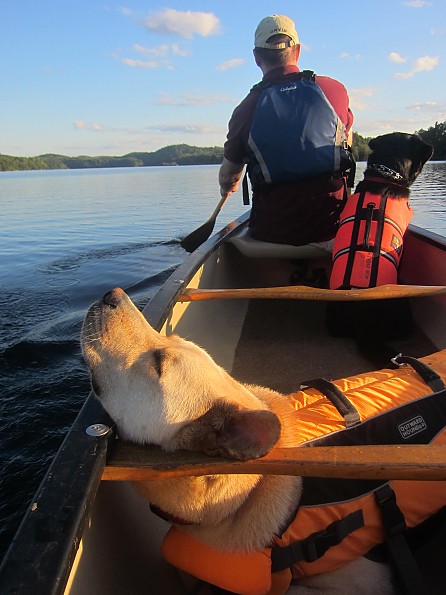 Source: bought it new
Price Paid: $80

Your Review
Where to Buy
Help support this site by making your next gear purchase through one of the links above. Click a link, buy what you need, and the seller will contribute a portion of the purchase price to support Trailspace's independent gear reviews.
You May Like
Specs
Price
Current Retail: $139.95
Historic Range: $74.99-$139.95
Reviewers Paid: $80.00-$85.00