Dana Design Astralplane

Dana Design is no longer in business, and the Astralplane has been discontinued. If you're looking for something new, check out the best expedition packs for 2021.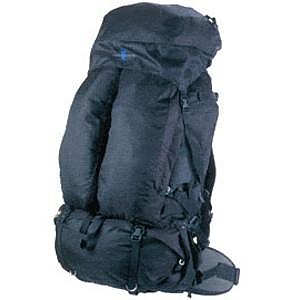 Specs
Price
Historic Range: $339.15-$399.95
Reviewers Paid: $175.00-$475.00

Reviews
12

reviews

5-star:

9

4-star:

2

3-star:

1

2-star:

0

1-star:

0
This pack is incredible! I was a bit skeptical about paying so much for a used pack, but it has turned out to be one of the best investments I have ever made on a piece of gear. It was made in Bozeman. It is capable of hauling much greater loads than the mere 65lbs that I carried comfortably for 10 miles. If fitted properly, it becomes a part of you. It is very durable and I'm confident that I will own and use it forever. It is a heavy pack for 40lb or less trips. But for heavier loads, it has to be one of the best. I don't recommend it if it is going to be your only backpack--it's overkill. But it will serve you well if you use it as your "big" pack for long trips, expeditions, family trips where you haul everything, etc. I don't know if I trust Dana's new stuff made all over the world. I question some of the design changes that they have made with their other packs. I think that I would probably research other brands like Dana Gleason's new line called "The Works Mystery Ranch", Gregory, Granite Gear, etc. if I wanted a new "big" pack. But if you can find a used Astralplane made in Bozeman or even made early on in the transition when K-2 took over, it shouldn't dissapoint you.
Design: top, bottom, and side loading internal
Size: 7250 cu. in.
Number of Pockets: 5
Max. Load Carried: 65 lbs
Height of Owner: 6' 4"
Price Paid: $274 used

I am in love with this pack. It is the best thing since shelled peanuts. I have been backpacking for 39 years (one two week + trip and several extended weekend trips a year). This is by far the most comfortable pack I have ever used. It is huge! My 10-year old fits into it. My previous pack was a Lowe Alpine @ 17-years-old. I thought that was relatively comfortable until now.
The Astralplane's weaknesses for me are it does not have enough small pockets. I could not get it to compress well with the small load at the end of our last trip and the pack looks a little funny, but then so do I. The pack is a little heavy. Lots of scary straps (more on this later). These are extremely minor compared to the benefits.
On the positive side. The pack is HUGE. You can carry everything including the kitchen sink. And all this in total comfort. The scary straps...are amazing. I didn't have quite as many on my Lowe but close. The difference is every single one on the Astralplane WORKS. If you follow the directions in the owners manual you will have no problems. Basically loosen all straps before you load the pack and tighten when finished. You can actually see all 9 (I think) straps do what they are supposed to do (unlike the Lowe). I love the internal strap which also gives you a little head room. They all work very well with a full load. The adjustment straps for all the belts work even better than the compression straps. I think there are 8. Every little tightening or loosening is felt immediately. I have never experienced such control or such comfort. I have a long torso and the hip belt adjusts easily and has a lot of possible mobility for different sized people. I can not say enough about the comfort of this pack.
Take your time and read the owners manual. Take your time adjusting all the straps. If it doesn't feel good make adjustments. It usually took me about 5 minutes hiking to adjust the pack so I barely felt it with 70 pounds.
I have carried 80 with it on some practice hikes before our latest 13 day trip. I can't wait 'till the next one.
I was happy to get it at a discount but would gladly pay full price for all that comfort I thought was impossible.
Size: 7000+
Number of Pockets: 5
Max. Load Carried: 80 pounds
Height of Owner: 6'3"
Price Paid: $260

It can carry a ton of stuff. Not a lot of extra features.
Pros
Huge loadout
Can handle lots of weight
Durable
Cons
Huge loadout
Internal accessibility
I have the large version of this, in red. Bought at EMS sports 1995. I once (stupidly) loaded out 80lbs for a trip in the Wemenuche Wilderness in Colo. The pack handled it fine; I didn't so much. Much more comfortable at 65lbs or less.
Taken on more than a dozen or so 5-7 day trips mostly in CO, also in NM and AZ (spring canyon hikes). Used mostly in the summers between 1995 and 2003. Marriage and kids killed my backpacking career.
The belt system is definitely rigid and is pretty critical in allowing the pack to be heavily loaded out.
Now that my kids are getting older it's time to start again. This time hopefully at 50 lbs or less.
Source: bought it new
Price Paid: $400 ???

I was recently in Atlanta and went to the REI there to browse. Imagine my surprise when I looked at the classifieds board and saw a Bozeman Montana made Astralplane in my size (M frame harness and belt) for $175! I crossed my fingers and called my new best friend to see if it was still available. It was, but the owner lived in Warner Robbins, Ga, which is about 2 hours south of Atlanta. Luckily I was going to Florida in a couple of days and would pass right through WR. I showed up, money was exchanged and I ended up with a brand new pack and rainfly for $175. It was bigger than I imagined, but I figured with the compression system I could shrink a big pack down to fit my stuff. I put all of my backpacking gear, plus an inflatable kayak, paddles and PFD (60 lbs total) inside and starting playing with the suspension.
Over the course of the next four days I traveled to Ocala National Forest and Anclote state rec. area constantly adjusting the pack. I must have bent the stay a total of 20 times trying to get it just right. After much adjusting of the stay and the hipbelt I got a good fit. The key for me was that the hipbelt had to go at the very bottom of the pack and then ride relatively high on my hip-bones. I don't know why but with this arrangement and the stay shaped to trace the curve of my strangely formed back it fits very nicely. The pockets on the front are great and the top lid (HUGE!) with the hip-belt makes one of the most comfortable lumbar systems I have ever worn. I was absolutely stunned at how comforably this thing carried a heavy load.
Interestingly, I have owned several Dana's previously (most recently an Alpine LTW from Northern Mountain Supply) and ended up getting rid of each one b/c of fit issues (hurt my back). I guess my stubborness with this one finally paid off. I was determined to make it work because of the great price. This coupled with my recent purchase of a Jack Wolfskin Mistral 2 tent ($100) are the best gear purchases I have made. I think I might be set for life.
Design: Top and slash zippers
Size: 7200
Number of Pockets: 3 main and 2 wand
Max. Load Carried: 60 lbs
Height of Owner: 5'10"
Price Paid: $175

I am somewhat of a backpack officiaondo, and I can not say enough about this great product. Though I bought this Astraplane some five years ago (it was back ordered, apparently at that time half of Alaska was ordering these and most of their orders were going up there), it was worth the wait (and the weight, heavy because of the heavy dineer). Its weight is its downside, but few packs can haul "everything" for 20 some days, survive sharp rocks, rain, or snow and still look unblemished. You can hand this down to your grandkids. Love it!
Design: Top Loading Internal Frame
Size: 6000 - 6800 cc
Number of Pockets: 2
Max. Load Carried: 65lbs
Height of Owner: 5"9"
Price Paid: $470

If you are going on an extended expedition or need a pack for some winter camping, this is without a doubt, one of the best packs available. Period.
I used it on a five-week NOLS mountaineering course while crossing the Campo de Hielo Norte in Patagonia. We hauled 80-90 Lb. loads every day and pulled sleds continuously. The pack handled the loads with ease. The suspension is the the key when talking about this type of weight, and Dana has that nailed. I traded packs with a buddy on the trek who was of my height, stature, etc. I made some adjustments and started walking. After 30 minutes of his pack, I was ready to trade back. His pack did not carry the load with you so much as strap it to you. The load was very cumbersome and flopped all around. There was no stability. You did not strap the Dana on so much as wear it. It fit and held the load with you as you moved. I never had sore hip points from wearing it alone (we used climbing harnesses that interfered with the hip belt) and my shoulders never really ached.
Also, I disagree with the comments about the wand pockets and side zippers. I found the pockets held the wands in a plentiful number and securely and the side zippers made it easy to access items that had been stuffed down into the pack which otherwise would require unpacking to access, especially in a pack of this size. It is cavernous. The zippers here are as burly as they come and I never saw them so much as look stressed.
Since I put my crampons on the pack lid, I liked the reinforcement there, whereas others did not. Ice axes and snow shovels strapped on easily. The exterior pockets kept light and frequently used items close at hand.
Finally, one of the best indicators for the rating of such pack was the inventory of packs used by the instructors on the course. Of the eight instructors on two different sections, six had Astralplanes of various ages. The remaining two had packs they borrowed from the NOLS school, one of which broke and had to be repaired in the field.
I spent the money knowing the quality of Dana packs as I have one of their day packs. Having used the Astralplane for that which it was designed, I can say it performed wonderfully.
Design: internal frame
Size: 7250
Number of Pockets: 2 plus lid
Max. Load Carried: 90 lbs
Height of Owner: 6'1"
Price Paid: $475

This is a great pack for great BIG jobs. I'm big (245), I've got big clothes, big food, big tent, and a wife who can't cary very much weight. We also winter camp a lot more than summer. Therfore we need more clothes, food, etc...and the space is perfect for the extra gear needed in winter.
For me perfect.....But there's not too many of us (XXL) to be found in the wilds.
Design: internal
Size: 7000+
Number of Pockets: 2 + Lid
Max. Load Carried: 70 ish
Height of Owner: 6'1" 245
Price Paid: $400+

This pack is HUGE! I bought it for off-the-beaten-path trekking in Nepal and extended shoestring travels to places like Irian Jaya. I found that it's too large for either. If you have to ask yourself "Do I really need a pack this big?" then the answer is probably "no". Load this pack right up to the point that you can no longer move and it will still ride quite comfortably.
Design: Internal
Size: 7000+
Max. Load Carried: 60 lbs
Height of Owner: 5'9"
Price Paid: $460

In general this is a very good pack for LARGE loads, and it carries them with as much comfort as one could expect. It is not perfect, and in the hope that the manufacturer is reading, here is what I would change:
Eliminate the heavy "crampon patch" on the top of the lid, and instead reinforce one of the back vertical pockets for crampon storage.
Make the wand pockets about 50% larger in diameter. Currently, they are not large enough to hold a set of large tent poles or a shovel handle easily, or more than a small set of wands.
Eliminate the interior divider; who needs it?
Eliminate the long diagonal side zippers, which add weight, cost, and a potential failure point.
Add one more side compression strap to each side of the pack; on a pack this large two are not really sufficient.
One other negative of this pack is that the vertical back pockets get in the way of ice axe stowage, but I'm not sure there is a good alternative to the present set up.
Finally, be aware that the Fastex connector provided with the "Dry Rib" (an optional accessory) is horrible to operate with mittens and most users will want to replace it.
Design: internal frame
Size: 7000
Number of Pockets: 2 + lid
Max. Load Carried: 70 lbs
Height of Owner: 5' 6"
Price Paid: $465

This pack is excellent. I've had it for four years or so and spent winter trips in the sierra and cascade ranges. I've used the pack in the backcountry telemark skiing and the balance is amazing. Most recent I used the pack as my sole piece of luggage for a three-year stay in the deserts of West Africa as a Peace Corps volunteer. It was a trusted friend in a land where everything goes wrong. It has fallen off bush taxis, been strapped to every concievable means of transportation motor or not. nary a scratch on the whole thing accept for a little discolloration from the sun and sand that I will never be able to get out.
Design: INTERNAL
Size: 7250
Number of Pockets: 2+TOP
Max. Load Carried: 75+
Height of Owner: 6-1
Price Paid: LOTS

I agree with the other review of the Astralplane, but I found the size to be just about right. Of course, I used the pack on a 30-day NOLS course, so I needed a lot of space. If you're interested in getting the very best pack possible, I would suggest the Astralplane. It is bombproof and way comfortable. You get what you pay for.
Design: internal
Size: 7250
Number of Pockets: 2 + top lid
Max. Load Carried: 96
Height of Owner: 5'11"
Price Paid: around $400

This is the most comfortable pack I have ever owned. It is well designed and is absolutely bombproof. Even though it is terribly expensive, it is worth every penny.
I only have a few minor complaints. First, the Astralplane is way too big. Unless you are going climbing in Alaska and really need the capacity, seriously consider getting the Terraplane (same frame, smaller capacity). Because this pack is so large I always cinch down the side compression straps as far as they will go before even loading it.
Second, (very minor complaint) the daisy chain in between the two large outer pockets is very hard to access when the pockets are stuffed full.
Design: Internal frame
Size: 7250
Number of Pockets: 2 external (plus lid)
Max. Load Carried: 80 lbs
Height of Owner: 6'2"
Price Paid: a lot

You May Like
Recently on Trailspace