Garmont Dakota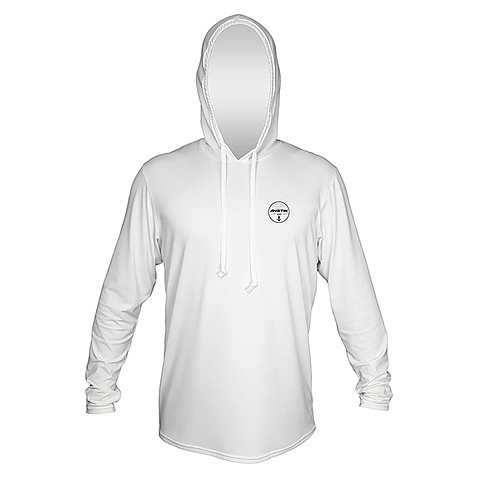 I haven't actually used this boot, but I sell a lot of them to mostly happy customers. I have three points which may help prospective buyers in their decision. I feel like some of the other users did not have all the information they needed to utilize the boot properly and so it has suffered some undeserved poor reviews.
1. I agree with the other users about the insole - get yourself a better one the day you buy the boots and be sure to try them on together. It would be insane for any shoe company to increase the cost of the shoe by putting a nice insole in because they'll never please everyone and folks will still throw the manufacturer insole away no matter how good it is.
2. It runs small, no doubt. A size has to do with the length from toe to heel inside the boot. That length needs to be smaller, say a 9.5 for the average man in a running shoe, but that same man needs a longer boot, maybe 10.5 or even 11 in a backpacking boot (any backpacking boot). That is because when running I guess folks like a snug fit, but snug is your enemy in backpacking boots! Your feet need lots of excess space to swell and also to prevent toe bump when hiking downhill with a load. With the boot unlaced and your big toe kissing the front, you should be able to fit a finger to finger and a half inside the boot, behind your heel.
3. Wear two pair of socks, a wicking liner and a mid or thick cushion wool. Never ever, ever wear a cotton sock, ever. This way the liner sock, and not your skin, will rub against the wool outer sock. Ta-da, no blisters. With proper break in, proper conditioning (of the hiker!) and two socks you should not get blisters.
No matter how waterproof you make the outside of the boot your foot is always going to be wet since we are MAMMALS we make water with the surface of our skin. Hence, the need for a wicking sock. In very humid conditions on multi-day trips, like the other user in Tasmanian, you should use a vapor barrier sock. This barrier is to keep your sweat from soaking the boot. Your foot will stay wet inside your socks during the day, but should still be blister free and will certainly be less blistery than if you were hiking for several days in boots soaked in sweat. Don't be mistaken - Nikwax will never keep your sweat from soaking your boots!
Fit them correctly, break them in, get your butt in shape and have a good time. This is one of the best boots on the market in my (professional) opinion.
Materials: Leather, Synthetic
Use: HEAVY duty backpacking
Break-in Period: 2 weeks works, 2 months is better
Weight: 3 lbs, 12 oz
Price Paid: $267.45

After trying many pairs of boots, I am providing this review to emphasize how the Dakota shines. I am comparing the Dakota to two other boots I own by Scarpa; Escape and SL M3.
The Dakota does many things great. It's super comfy, breaks in extremely easy, form fits to your foot precisely, flexes with the foot and ankle in many different angles while providing support (think talus running), has a bulletproof, yet highly sensitive midsole and the vibram sole is the best I've encountered due to it being a bit softer, which promotes superior surface area contact with the ground, rocks, logs, etc.
The qualities of the Dakota more closely resemble the qualities of the Scarpa Escape in that it's supportive - yet flexible, well-padded, and sole sensitivity are quite similar (you might not be able to tell the difference blind folded over difficult terrain).
You would not want, however, to do this with a Dakota and an SL M3! The SL M3 is much more oriented to sturdy, strait-forward, backpacking, rather than trekking over uneven terrain. Its leather is quite a bit tougher than the Dakota. It's much harder underfoot than the Dakota, which makes it far less sensitive too, and lateral movement is much more restricted than the Dakota, which makes it less suitable in my opinion for off trail cross country. (I'm not saying the SL M3 is bad; just wanted to point out the physical differences I've experienced using them both. I consider the SL M3 much more suited to heavy backpacking on a good trail, but give me my Dakotas or Escapes for the real deal...trekking on terrain requiring more tenuous types of foot placements - like boulder fields).
Here's how the sizes measure up for my foot:
Foot Size - 12.5, Nike Running - Size 13, Garmont Dakota - 12, Scarpa Escape - 46, Scarpa SL M3 - 46.5
Dakota Gripe - Garmont could fine tune this boot by simply making the tongue a 1/2" longer and by distributed the top 2 eyelets a little more evenly up the ankle.
Rating: Dakota 1st, Escape 2nd, SL M3 3rd. Safe Adventures!
Materials: 2.4mm Leather
Use: Trekking on all kinds of terrain
Break-in Period: 10 miles around town
Weight: feel quite light on the foot (lighter than others)
Price Paid: $225

4-day 70-kilometer hike through Tasmanian Central Plateau on the "Overland Track". Worst February weather for thirty years (summer in Australia) snow and rain the whole way. Would have been great if I didn't have these boots
The one redeeming point of these boots is the sole, which is superbly grippy and stable, especially in snow.
I had blisters from the second hour (after numerous 20k plus "break-in" day walks that seemed to have cured this problem even at the price of sore soles) and the soles of my feet hated it after the first two hours of every day. They were soaked through (even after numerous proper Nikwax treatment) by the end of day one.
The boots have a fiberglass midsole to retain energy and stop "memory" bending points, well it just feels like concrete. I tried them with Superfeet insoles and finally HH rubber EVA Insoles, nothing stopped the pain, especially with a 20 kilogram pack. The insoles supplied probably would have crippled me.
I ended up with nasty fasciitis. It could take 30 minutes of stretching for the pain in my heel to go away each morning.
I researched these boots deeply before my purchase. I had used a pair of Garmont force for years that influenced my decision. They too have the fibreglass plate, but it is much more flexible. The sole soreness took about 20km in those boots (I thought it was just distance).
6 months of unfun bush walking due to bad boots.
Materials: Nubuk
Use: multi day treks with heavy pack
Break-in Period: 6 Months
Weight: 1.14 KG per pair
Price Paid: 350 Australian

The best footwear I've ever owned.
I don't often write reviews online but I have to with this boot, seeing as they're still made. Mine are 10 years old now. They've been used and abused up mountains, soaked in concrete and submerged in mud for weeks at a time working at rainy British festivals. I have rarely looked after them\proofed them yet they still keep my feet dry for long times.  
The grip is super chunky, the inner is tough (I have funny shaped heels which normally wear away the backs of the inner). It is true the old inner-sole is best replaced with a more cushioned one, but apart from that I can't fault this boot.
Source: bought it new
Price Paid: £90

This is the first serious backpacking boot I have ever purchased. I have had many "backpacking" boots over the years but nothing that is as rigid, stiff, or water-tight as this.
My daily job is a farmer so I deal with all kinds of weather, mud, muck, well you name it and so far these boots will take anything I throw at them. In their field of expertise I have hiked many short day trippers on them with no complaints. On longer hikes with packs over 25lbs I would recommend a change of insoles. (Which is to be expected).
Over all I am very happy with these boots. I have had no hot spots and break in time was minimal. As the review reads above, "they grab as much dirt as a tractor" they really do...
I would definitley purchase these boots again in the future.
- Phil
Materials: Leather/Gortex/Vibram
Use: day hikes/rough trail
Break-in Period: minimal
Weight: average
Price Paid: 299 CAN

I have a mixed review about this boot. The boot fit right out of the box nicely. Asymetrical lacing ensure a snug and precise fit although I found pressure points above the top of my foot. Sizing was a little small (I usually take a 7.5 and am in an 8.5 with these). The boots never gave me any blisters. However, cushioning would be nice. These boots do not seem to have any cushioning and after a day of hiking with a heavy pack- I sure noticed. Craftmanship is marginal. After only about fifty kilometres the stitching is begining to blow around both side seams. I will take it back to where I bought it and see if it can be repaired or replaced.
Despite a relatively low break in period and no blistrers ever, I don't think I would buy these boots again.
Materials: Leather
Use: Overnight backpacking, day hiking
Break-in Period: ~20 km
Weight: 1.8 kilo I think
Price Paid: $250

I agree with the other reviewer that these boots had a very quick break-in time. My pair of boots however have treated me very well with the advice to replace insoles with some better ones. I used these boots on a 22km hike on rough terrain carrying a 45lb pack and I had no complaints. I have had the boots for over a year now and I still have not noticed any significant wear despite the amount of mileage that I have in them. One of the nice things about these boots is that they are crampon compatible, which makes them more versatile than other brands. Overall, I would buy these boots again but it is wise to replace the insoles to some with more support.
Materials: heavy leather
Use: rough trail w/heavy pack
Break-in Period: very short
Price Paid: $319 Cdn

Comfortable, lightweight and very robust shoe for mountain tours with ice or snow crossings.
Pros
Lightweight
Comfortable
Good workmanship/quality
Good grip
Best shoe I ever had. Although very robust, it feels light and very comfortable. The quality and workmanship is absolutely Mercedes Benz.
Source: bought it new
Price Paid: Can't remember

Hi, These are high quality boots. They are moderately stiff, and heavy weight, and require some break-in time (about two weeks). I replaced the insoles with some Montrail insoles. Plan to use them for trekking and glacier travel. They have the lip for wearing crampons. Make sure you break them in before taking them backcountry.
Use: treking and climbing
Break-in Period: 2-3 weeks
Price Paid: $250

Your Review
Where to Buy
Help support this site by making your next gear purchase through one of the links above. Click a link, buy what you need, and the seller will contribute a portion of the purchase price to support Trailspace's independent gear reviews.
You May Like
Specs
Men's
Price
MSRP: $259.95
Historic Range: $69.95-$299.95
Reviewers Paid: $225.00-$267.45

Weight
1 lb 14 oz

Women's
Price
MSRP: $259.95
Historic Range: $103.99-$299.95

Weight
1 lb 14 oz

Recently on Trailspace