Jack Wolfskin Highland Jacket

The Highland Jacket has been discontinued. If you're looking for something new, check out the best waterproof jackets for 2023.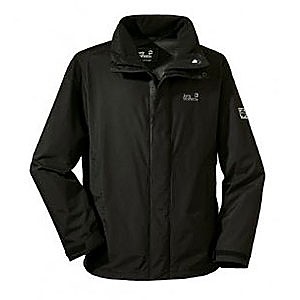 Very comfortable, highly waterproof and great breathability.
Pros
Comfortable design
Highly waterproof
Great breathability
Quick detachable hood and great FOV
Cons
Missing taped seams on the wristband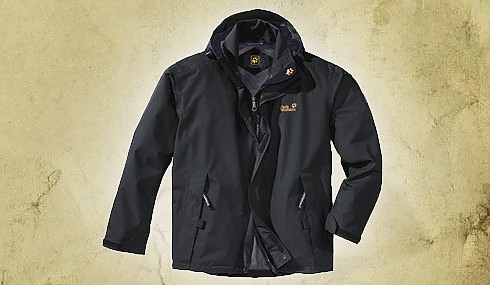 FIT & COMFORT
The design allows to be used on top of a three layer system, with a very comfortable design that lets you move your arms as you need, the hood protects the head very well in the rain while keeping good FOV.
ADJUSTABILITY
As mentioned, the hood can be detached very easily if needed, and in the inner left side the jacket comes with a mesh pocket where you can put the hood when not using it. Of course, this means that it can be fitted quickly again when the water suddenly hit. Comes with waist, wristband and hood adjustment.
WATER RESISTANCE
VERY GOOD! Used hiking a whole day on a dense and thick Chilean's south rain and it worked flawlessly. Only felt the water on my hands as due to gravity the water tends to accumulate on the wristband. 
BREATHABILITY
Very good also, and these two things I consider key elements when choosing a hard shell layer.
MOISTURE
Very little condensation, if there's any at all.
WARMTH
This jacket is not intended to warm you up, as it is an insulated one, so you must use it on top of a softshell if you're going to a cold place. Otherwise, as it is windproof, you can feel a lot less cold in a windy day.
LAYERING
EXCEPTIONAL
ABRASION
Have this jacket for almost 5 years now and it shows no sign of abrasion at all. nothing on the wristband, on the shoulders or anywhere.
FUNCTION
Two large pockets on the sides for each hand with very good zips (same on the whole jacket) and a cover that can be folded in itself via Velcro if you don't want them to cover the zip.
One very large chest pocket on the left side.
Inner mesh pocket to carry the hood if not in use. 
CONSTRUCTION & DURABILITY
Really well constructed and I think it will last a long long time.
Source: received it as a personal gift

Your Review
You May Like