Klean Kanteen TKWide Cafe Cap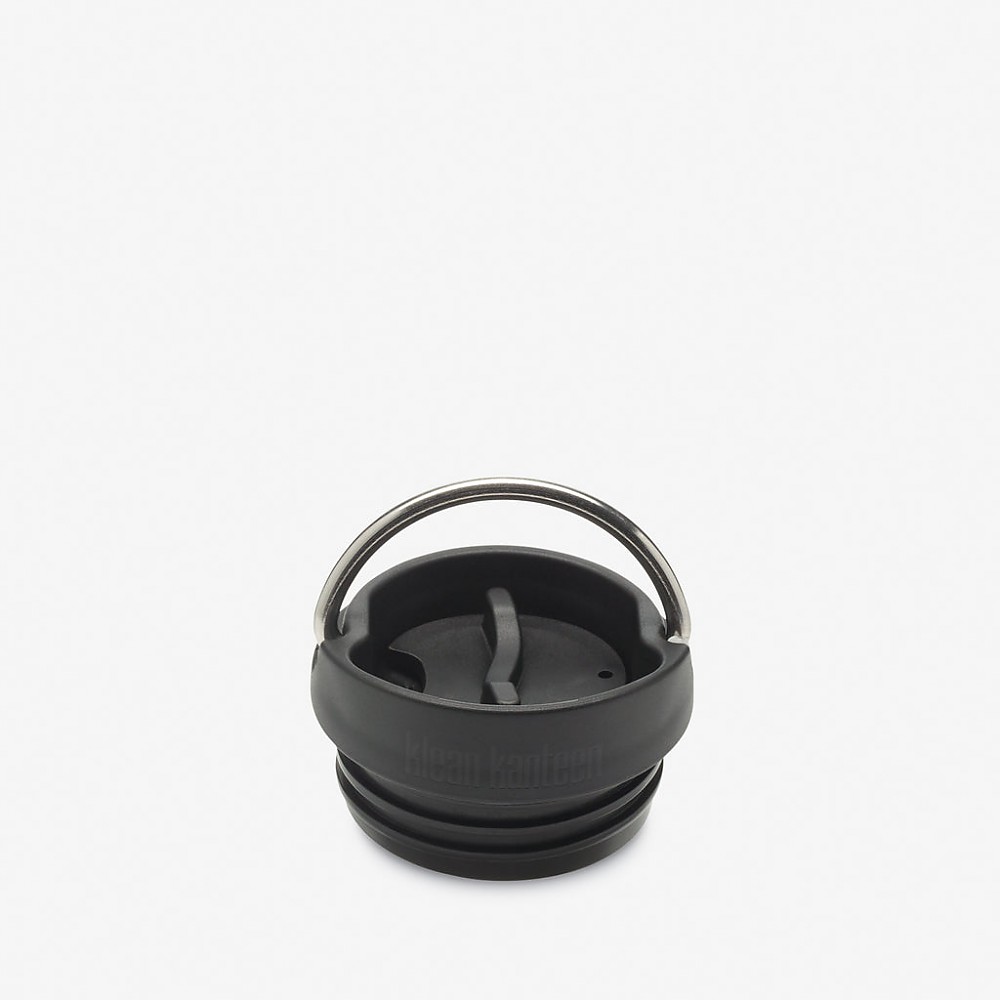 Paired with Klean Kanteen's Insulated TKWide bottles, the TKWide Café Cap is truly leakproof and gives you on-the-go access to your hot or cold drink with a simple turn of the lid. Together, this cap and bottle duo stand out as a well-made, everyday, versatile option, especially for coffee or tea drinkers.
Pros
No leaks!
Durable and well made
Fits all sizes of Insulated TKWide bottles (12oz, 16oz, 20oz, 32oz, 64oz)
Can be bought separately, as well as other cap styles
Cons
Should take it apart fully to clean after non-water drinks
Works only with Klean Kanteen's TKWide bottles
My middle-school-age daughter and I tested and reviewed the 16-fluid-ounce Insulated TKWide bottle last year. Despite our extensive home collection of bottles she was excited to test that bottle specifically for its cafe style cap, as she had asked for a bottle with that type of cap for years.
While the bottle you choose matters in terms of volume and insulation capability, its cap will be put on and taken off your bottle repeatedly and is key to preventing leaks. So, we figured this cap deserved its own review, because without a cap, a bottle is just a tall cup.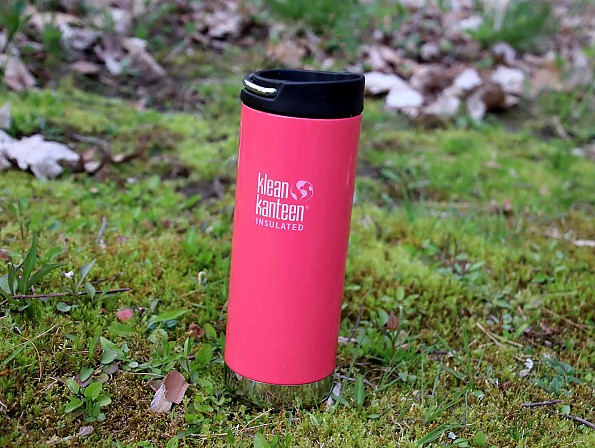 The Bottle
You can read our full review of the Insulated TKWide vacuum bottle for details on its features and performance. It comes in five sizes, from the adorable 12-fluid-ouncer up to the hefty 64-fluid-ounce option (plus 16oz, 20oz, and 32oz). We have the 16-fluid-ounce size, which came with this TKWide Café Cap.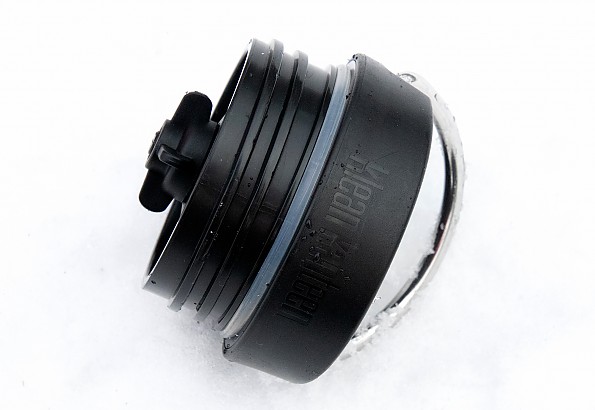 Café Cap Features and Construction
Materials—The five-piece cap is BPA-free and made from Polypropylene (pp#5), food-grade silicone, and stainless steel.

Leak proof—So your drink won't end up on you.
TK Closure—The Insulated TKWide bottle's internal thread design lets you switch between several TKWide caps (see list below).
Swivel loop—The low-profile TKWide Café Cap has a Swing Away Loop, which makes it easier to carry and folds away. It also allows for extra oomph to tighten the lid closed. I'd like it on more bottles, please.
Dishwasher Safe—You can disassemble the cap fairly easily for cleaning and then wash it by hand or in the dishwasher.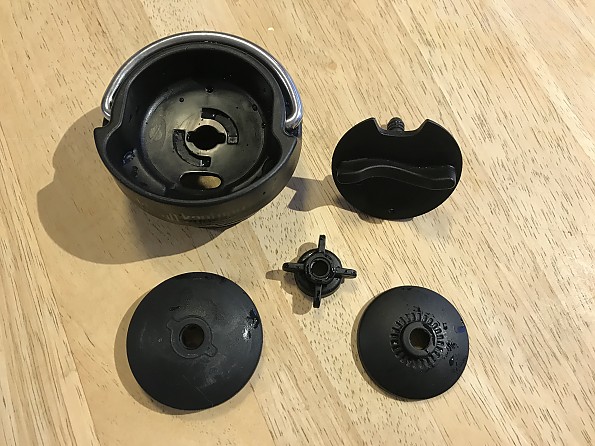 Leak-Proof (Is the TKWide Café Cap really leakproof?)
This is the most important criteria for any bottle.
I admit, any cap with a hole to drink out of makes me worried about leaking. However, my daughter has told me for years that she likes this cap style. She thinks they are easier to drink out of since you don't have to unscrew the lid every time. Just turn the lid open or closed. And thus, we ended up testing a bottle with this Café Cap for months. 
And, it is leak proof! Thank goodness.
The only time we had a spill was due to (my) user error when I "helpfully" filled the bottle, shoved it into the side pocket of her backpack she was wearing, she bent over, and it spilled on her on the way to the bus. Ooops. That was my fault for not closing the cap first (I swear, I know how to use a water bottle). It hasn't happened again.
The sign of a trustworthy water bottle is one that I'm willing to put in a pack, bag, car, etc. And this one succeeds. I've tested it by holding it upside down (in the closed position) and shaking it and never had a drop come out of it. We don't store or carry the bottle inverted though, as that just seems like a bad idea.
For all-day outdoor use, I still opt for a screw-top like a standard Nalgene or stainless steel Klean Kanteen or Hydro Flask with twist cap. But that's a personal preference. For on-the-go use, especially for coffee or tea drinkers, the Insulated TKWide with Cafe Cap is an excellent option.
Each Insulated TKWide bottle comes with one of the following caps, but you also can buy a second one:
A note on cap compatibility: Klean Kanteen designates whether a specific cap is leakproof or not and whether it's intended for use with hot drinks. Just be sure the cap you choose is compatible with your specific bottle type, such as the caps above with TKWide bottles.
Do NOT confuse this TKWide Café Cap with the Café Cap (aka Café Cap 2.0), which is only compatible with Wide Klean Kanteens. Got it? Oh, and just to confuse things, sometimes retailers call caps different things, like REI calling this the Café Cap 3.0. That does not help, REI. My hot tip: always confirm product names, specs, and compatibilities via the brand's info.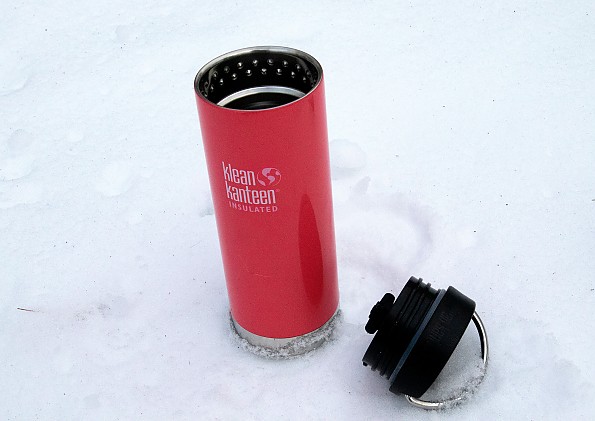 Care and Cleaning (How do I clean a TKWide Café Cap?)
The TKWide Café Cap is dishwasher safe. We've washed ours by hand and on the top rack of our dishwasher with no issues. It also comes apart for cleaning, and if you're drinking anything other than water you should be doing this regularly to keep it sanitary. We mainly drink water out of ours, so haven't been as concerned about deep cleaning every time. If you're drinking coffee, tea, or other things, you'll probably want to be more vigilant about cleaning.
The best way to clean a vacuum insulated bottle and cap has been a source of discussion among fellow Review Corps members. So, I asked Jeremy Cashman, Director of Brand and Marketing at Klean Kanteen, for more info.
Klean Kanteen recommends disassembling the cap's five pieces and washing them by hand or in the dishwasher to ensure each part gets properly and thoroughly cleaned. Cashman says they purposely made the cap easy to take apart and reassemble so each piece can be thoroughly cleaned to avoid retaining odors and flavors.
It's fairly easy to remove the parts, and worth the little bit of extra time. Unscrew the small nut piece, then push in the center post to loosen and help release things.
On my first try, I didn't want to risk breaking our cap, so googled how to take it apart. I'd like to see Klean Kanteen include some basic directions or a simple diagram on how to do so on its product page though. It's not hard, once you push in the center post and loosen everything, but I wasn't sure initially if I was about to break something.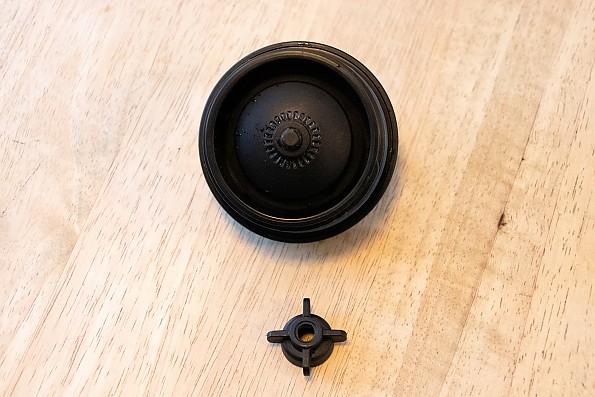 Conclusion (Do you recommend the TKWide Café Cap?)
Yes!
I was ambivalent about this style of cap before my daughter and I tested one out. Now I understand its appeal and merits, especially for coffee and tea drinkers. I still prefer a traditional screw-top lid for general outdoor purposes (in which case you could use the TKWide Insulated Wide Loop Cap), but this is an excellent and versatile option for everyday use, for travel, for sports, or to give as a gift.
My daughter and I both recommend the Insulated TKWide with Café Cap to anyone who wants a convenient way to drink on-the-go, without worrying about leaks. She continues to use hers and especially loves it for keeping water icy cold on hot days.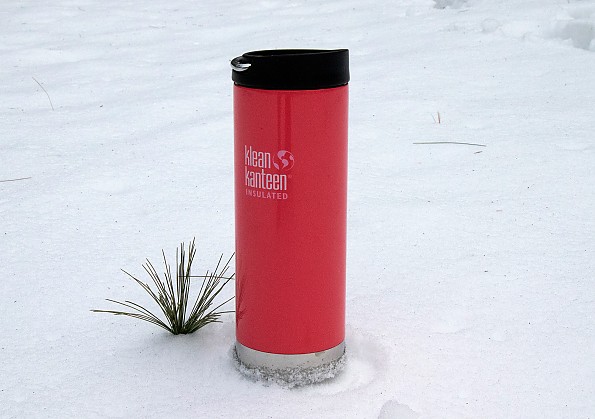 Experience
My daughter and I have numerous water bottles—all with lids and caps—ranging from plastic sports ones to stainless steel insulated and uninsulated ones. We both drink out of water bottles nearly every day, whether running, hiking, skiing, working (or going to school), doing errands, or whatnot. My kids' first water bottles actually were 12-ounce Classic Klean Kanteens. The Insulated TKWide with TKWide Café Cap is a keeper.
Source: received for testing via the Trailspace Review Corps (Sample for testing and review provided by Klean Kanteen)

Your Review
Where to Buy
Help support this site by making your next gear purchase through one of the links above. Click a link, buy what you need, and the seller will contribute a portion of the purchase price to support Trailspace's independent gear reviews.
You May Like
Specs
Price
MSRP: $11.95
Current Retail: $8.49-$12.95
Historic Range: $8.49-$12.95

Parts
5 (1 replaceable gasket)

Weight
3.4 oz / 96.5 g

Size
2.1 x 3.0 in / 53.3 x 76.2 mm

Leakproof
Yes

Recently on Trailspace