Leki Cristallo

The Cristallo has been discontinued. If you're looking for something new, check out the best rigid trekking poles for 2023.

Solid adjustable trekking poles with excellent hand grips for challenging day hikes or demanding thru-hikes. Highly recommended.
Pros
Excellent hand grips
Lightweight
Durable
Cons
Wrist strap is showing some wear
Color scheme
I highly recommend Leki trekking poles and the Cristallo model. The hand grip is super comfortable and tactile. I seldom grip the handle straight on. Rather I move my hands on top, under, and sometimes just use my index finger on the nose.
The poles have clip adjustments, which are easy to use. The poles have the ability to tighten the clips with a screwdriver or coin, so there is no need for a special tool. One can use a slender rock or twig in a pinch. Once the clips are adjusted properly the locking mechanism works great. My model does not have shocks and I prefer poles without shocks. It saves a little weight and I like the rigid feel.
I pretty much only use the carbon tips and not any rubber tips. The carbon tips grip great on the trails. They may slide on concrete, but that is to be expected. I personally like the stiffness of the poles. Some people might like more flex. The baskets have held up well with over 300 miles of hiking.
The only part that is showing some wear are the wrist straps. The wrist straps are made of a thin nylon to save weight and dry quickly. I suppose the downside is that they may wear more easily. They are replaceable.
I really like the nose of the hand grips. It allows me to use my index finger to swing the pole forward. The grips are smooth with no edges so they always feel very comfortable and tactile. I'd say that the grips are the best feature of Leki poles. The materials all seem to be top quality and I have not have any issues with any malfunctions.
I've used these pole to hike in Olympia, Rainer, and the John Muir Trail. They have held up well for over 300 miles. The regular price is about $120. I bought my poles on sale for $59, so I feel like I have received good value for the price.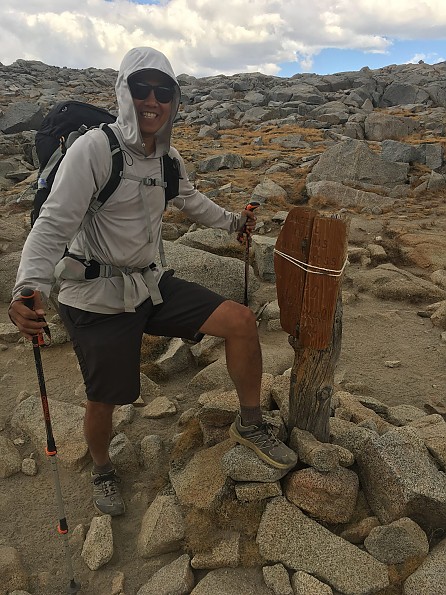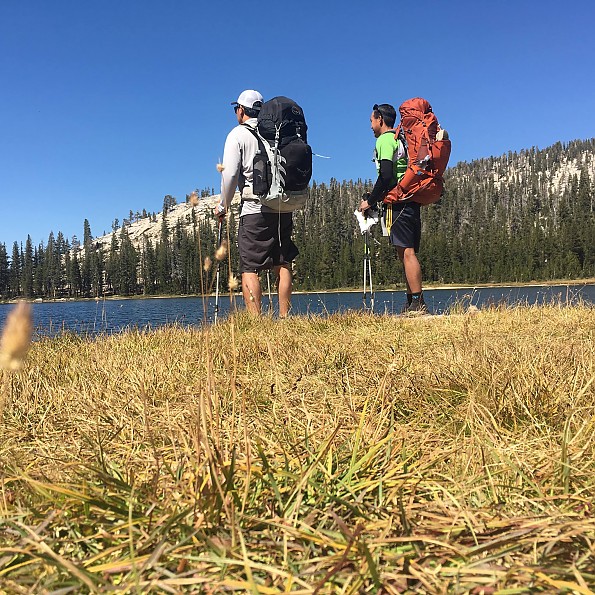 Source: bought it new
Price Paid: $69

Great poles backed by awesome customer service.
Pros
Lightweight
Balanced
Strong
Easy adjustability
Comfortable strap
This is as much a review about the awesome customer service I received from Leki as it is the poles themselves.
I picked up the telescoping version of the Cristallos (Ultralight SpeedLock) with a killer discount and they're the best sticks I've owned to date.
They're aluminum, right around 18 oz. and have the most comfortable rubber grips I've used. When I first got them I was sort of surprised that the strap was almost like the kind of ribbon you'd use to wrap packages. But they're SO comfortable and super strong. You can also adjust the straps for gloves with nothing more than a click on the top of the handle. They come with Leki's new SpeedLock 2 system which makes adjusting them a breeze and once they're in place they're rock solid.
But, like most everything, sometimes things happen. After about six weeks the lower portion of the pole wasn't locking in to position. I tried to fix it on my own and had some problems. I had been going through customer service HELL with Sony over a camera I had recently bought that they didn't want to repair on their dime even though I didn't damage the camera. (Side note: I've spent big money on Sony products over the years and won't buy from them again).  So I was a little hesitant to call Leki. Wasn't ready to dive back in to a bad customer service pool. 
The very professional customer service rep asked what the problem was, what kind of poles they were and said she'd immediately send out replacement parts. No questions asked. Right on. And then I casually mentioned this is my third pair of Lekis and had got a ton of use out of my previous poles before they crapped out. She asked me what the problem was, what kind of poles they were and said she'd check if they had anything in stock to help.
About four days later I received a box from Leki. I thought they'd just be sending me a small replacement part. What they sent was three separate sections with speed locks so now I have backups AND two other sections that allowed me to completely refurbish my old pair. Uh...what? AWESOME.
Yeah...the speed locks I had were orange and they sent me white. Couldn't care less. I now have two rock solid sets of poles that I have confidence in and will last a long time.
So, Sony? Bite me. You saved a hundred bucks and gave up thousands.
Leki? You've earned my business for life.
Source: bought it new
Price Paid: $65

Your Review
You May Like
Specs
Price
Historic Range: $59.93-$139.95
Reviewers Paid: $65.00-$69.00

Recently on Trailspace