Marmot Mountain Works 15°

The Mountain Works 15° has been discontinued. If you're looking for something new, check out the best 3-season down sleeping bags for 2023.
Gives you a snapshot into why Marmot eventually became a big box company. Lightweight, compact, durable, even by today's standards and this bag was made in the mid 80's!
Pros
Light
Durable
Zipper doesn't stick!
Warm
2lb 10oz
I bought this bag from a more seasoned explorer who has since traded in her backpack for a key to a cabin. 
She said that she purchased it at our local co-op (Midwest Mountaineering) in the mid '80s and paid top buck for it. She told me it was $300 at the time. Apparently, in this era, there was a catalog or floor model and then you sent away for your bag and they'd craft it for you. She requested that her bag be overstuffed with down. By her recollection, it is a 15° F bag.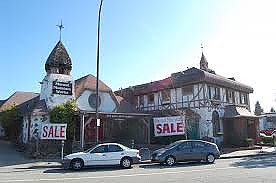 This is a picture of the old Marmot Mountain Works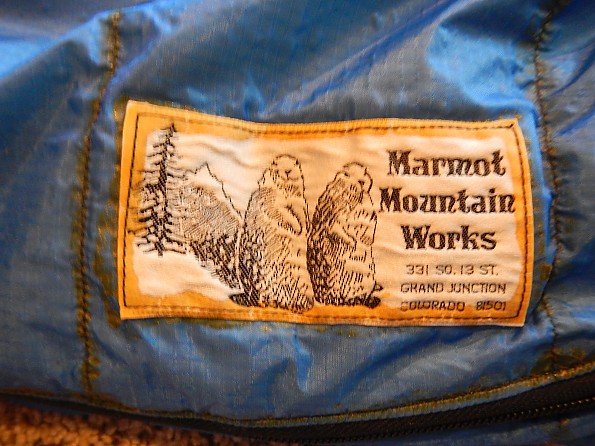 Warmth: I just got this bag this past summer so I haven't had it in temps below 35°F yet. I will say that I slept in it in 35·F with long johns and base layer shirt and when I got up to go to the bathroom my back was sweaty.
I was very comfortably warm the entire night. I wanted to compare it to my North Face Cat's Meow so I slept in the Cat's Meow the next night under same conditions and was uncomfortably cold. The Cat's Meow is rated to 20°F.
Fit: I max out the bag at 5'11". Anything over 6 ft would be too big. The bag is very comfortable nylon. The cut of the bag is extremely slim. It's the slimmest bag I've been in. There is an obvious con to this since you can't sprawl. There's a not so obvious pro to this. With reduced space, you eliminate cold spots. I'm OK with a tight bag after years of mummification in other bags. If you're not used to it, it might drive you nuts.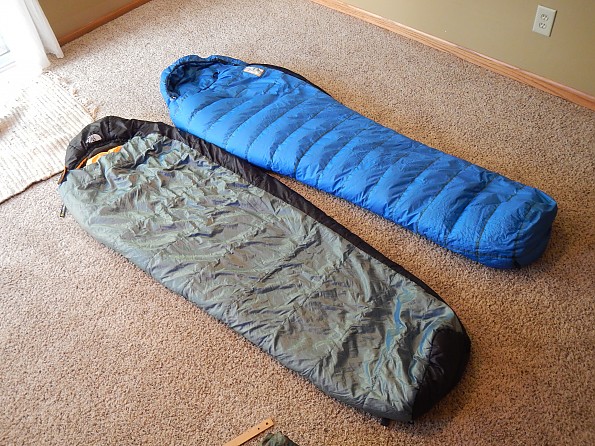 Marmot (light blue) cut compared to NF Cat's Meow (grey) cut.
Entry/Exit: I am currently wondering why we've actually regressed in this area? All of my old bags, including this one, never stick. All of my new bags minus 1, do stick. There's a nice strap of velcro that keeps the zipper locked in place.
Moisture: There's a welded vapor barrier on the inside of the bag. The lady I purchased it from said it is Gore-tex. I am dubious about that since Gore-tex has always been very careful about making sure its product is labeled on everything. I threw the bag in my dryer on high instead of low (Arrggh!) and it blistered the waterproof lining.
At least now I know that there was some kind of waterproofing on the material. When I wake up on cold mornings, there's a bit of condensation but it does not permeate the shell (good!)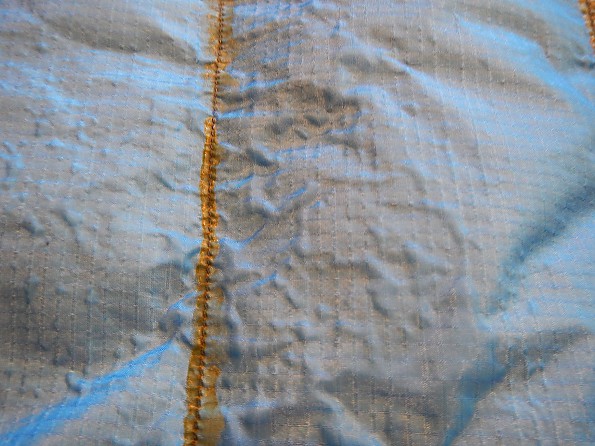 Blistered waterproofing membrane from too much heat.
Packability: Packs down nicely for a 15°F bag. I maxed out the compression straps on my sack and it could still go another inch shorter if the bag allowed. Really impressive!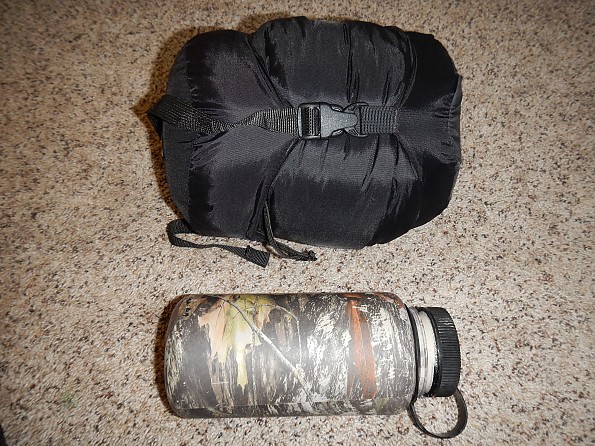 Bag next to a 32oz Nalgene
Loft: Has about 5-6 inches of loft. The tag says it's filled with the highest rated goose down. I would guess that means at least 750 or up. I just shake the bag for about 10 seconds after I take it out and it's fluffy as a cloud.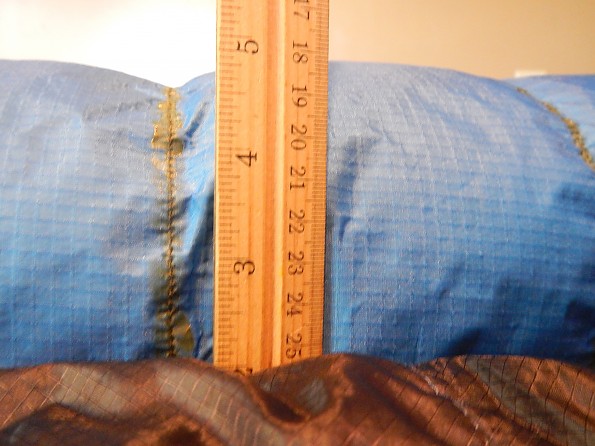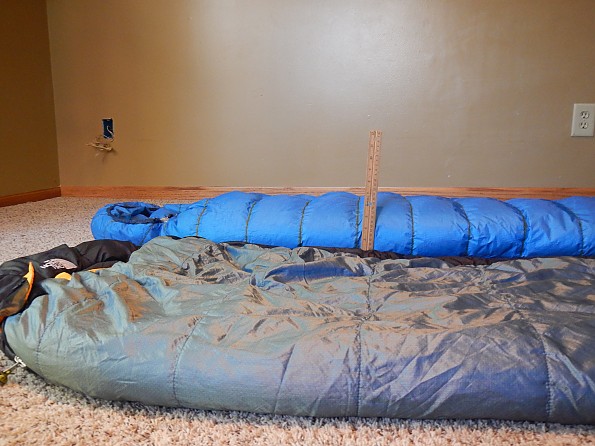 side by side with North Face's Cat's Meow.


Ease of Use: Really easy to crawl in and out of, good zipper, hood baffle is the standard double string pull and slides quite nicely. 
Features: None really. Just the standards: hood baffle, draft tube, full length zip.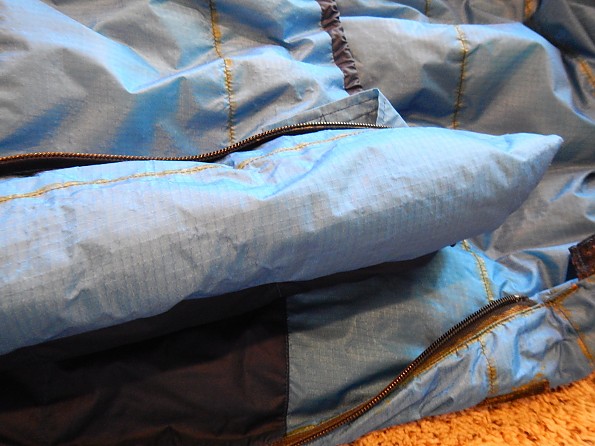 Construction and durability: You can tell that this bag was crafted with care. It's almost as good as the day it was made 30 years ago (minus the old seam seal that the original owner put on the seams and my dryer blisters)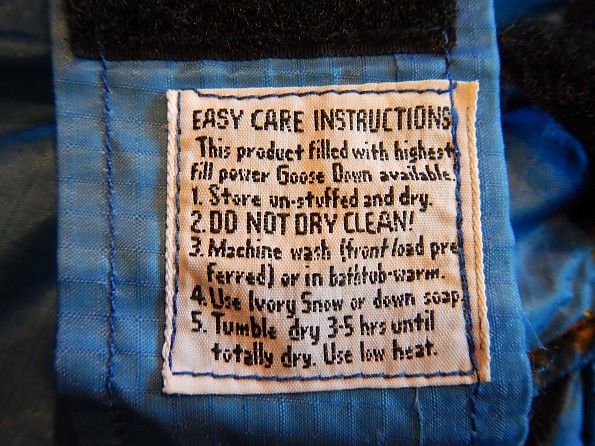 "Use low heat" 
Conditions: I've used the bag in summer and fall conditions down to 35°F so far. I will update the bag this winter to see how close it performs to its 15° rating being that it was purchased "overstuffed"
Conclusion: Marmot Mountain Works was a great pioneer in lightweight durable outdoor goods. If you see one of these, pick it up, you won't regret it. If you do regret it, call me and I'll buy it from you.
Update 12-22-17: This bag is fantastic. I've been using it for several years now and I consider it my most versatile bag. I've had ample time to test the bag in many conditions now. It's a champ. I'm always hesitant to use the bag in winter since its supposed rating is 15°F. I have used it as low as 18°F without a bivy and I wasn't cold in the least bit. From my experience, it is really rare for a bag to be fully warm down to its rating temp. I have also used it in 15° weather with a bivy over it and I was toasty warm.
I love how I never have to worry about condensation affecting the down since there's a protective membrane. I also added a full draft collar this past year. A welcome addition that augmented the bag's already stellar performance.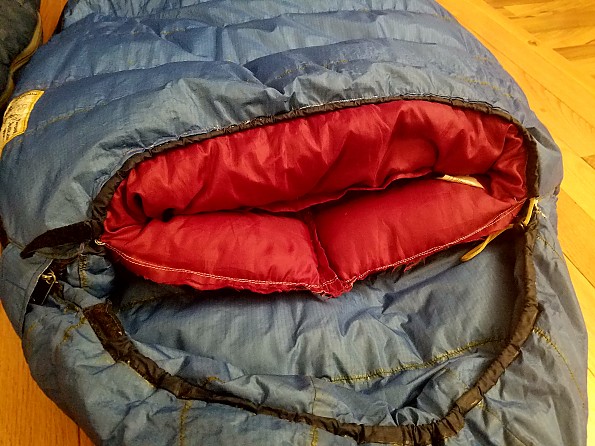 Great bag!
Source: bought it used
Price Paid: $75

Your Review
You May Like
Specs
| | |
| --- | --- |
| Price | Reviewers Paid: $75.00 |
Recently on Trailspace