MEC T3 Zip-T

The T3 Zip-T has been discontinued. If you're looking for something new, check out the best base layer tops for 2023.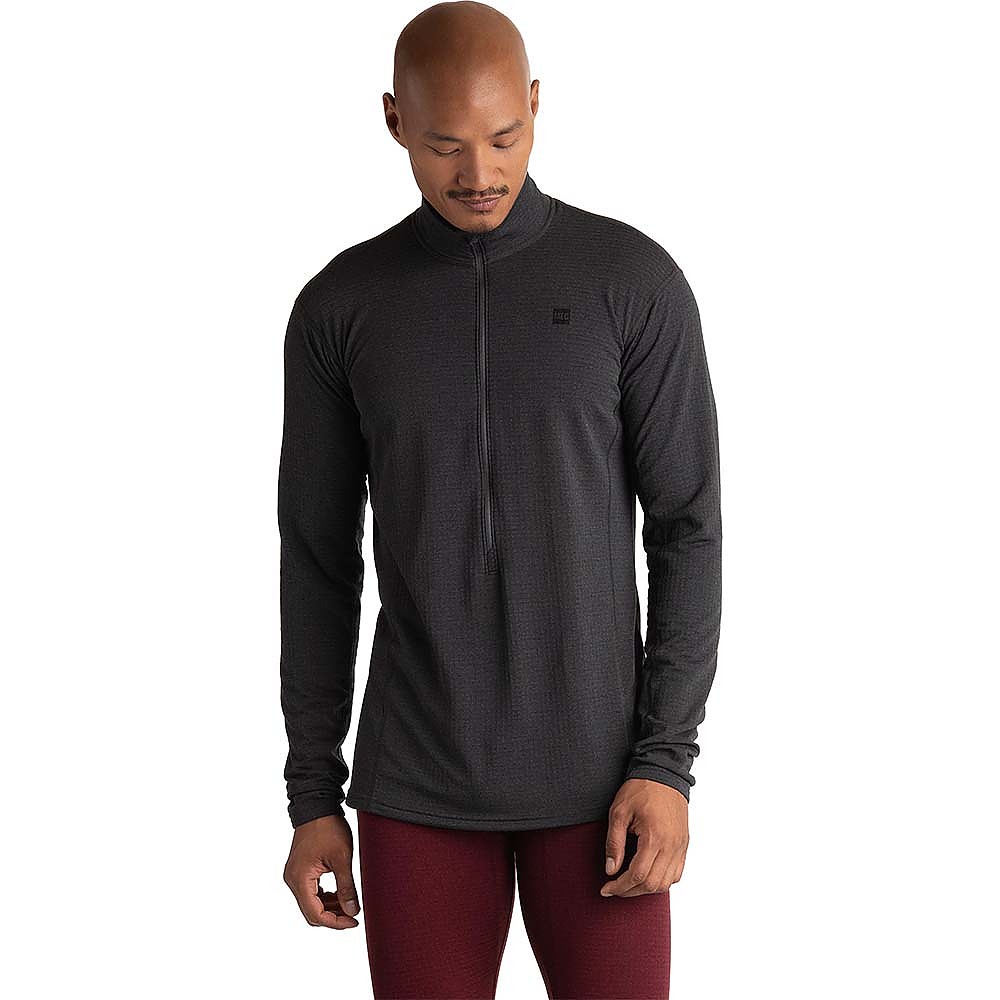 Excellent thermal base-layer top.
Pros
Warm
Lightweight
Not bulky
Odour resistant
Breathable
Wicking
Form-fitting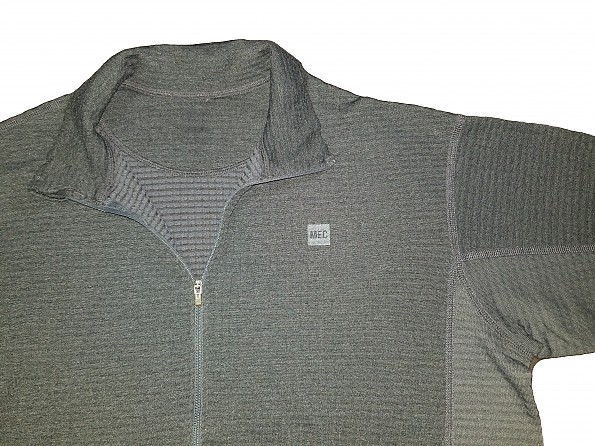 This review is for the standard (Synthetic) T3 Zip-T, not the more expensive Merino Wool version. The photo shows the 2-tone Eclipse Heather/Coal colouration.
The T3 is the thickest in MEC's own line of thermal base layers. The T2 and T1 are each lighter and thinner than the previous. The Zip-T model of the shirt has a half-length zipper (as the name implies) and a tall collar when fully zipped, almost like a turtle-neck. No pockets; no cinches or draw cords; no snaps, buttons, or buckles.
Conditions: I bought this base layer probably about 4-5 years ago for downhill skiing, and it's still working wonders for me! I use it literally every time I'm out on the slopes, and I usually go 15-25 visits/season. I also use it when camping in the fall because it offers a lot of warmth for negligible bulk and weight. 
Fit & Comfort (9/10): This shirt is a base-layer. As such, it is form-fitting and flexible, without being tight and constrictive. Honestly, you'll forget you're even wearing it.
Breathability (10/10): I've never had ventilation problems in this shirt. It keeps you warm without making you feel stuffy. It also doesn't hold odours, which is great when you're on a back-country camping trip, or a multi-day ski vacation, and laundry facilities aren't in abundance.
Moisture (10/10): This base-layer does a really good job of keeping you dry. I've never had a buildup of moisture in the shirt unless I'm getting actively rained on, but repelling rain is obviously not the purpose of this shirt. If you have a good outer shell then you'll be warm, dry, and comfortable! 
Warmth (9/10): For a synthetic fabric that's this thin, it is surprisingly warm. I don't think you could get much warmer without getting a merino wool base-layer, or a thicker and heavier mid/outer layer. 
Layering (9/10): It's thin enough that it doesn't add bulk to noticeably change the "fit" of your other clothing. It's also smooth on the outside, so it doesn't bunch or bind or pull on other fabrics (the one exception I've found is PolarFleece, which can tug and bunch a little). 
Abrasion (9/10): I've noticed the fabric doesn't have a tendency to catch on jagged objects and pull out. it also doesn't pill very much on the outside of the fabric from friction (I've only noticed a little pilling around the zipper-pull flap). So it handles abrasion pretty well. 
Features (7/10): Besides just being a great all-around base layer, the only real novelty feature about this shirt is that the inner pill of the fabric has an inverse "waffle pattern". I don't know if this necessarily improves the warmth or breathability, or if it just saves a little on fabric costs, but it does leave a funny pattern on your skin when you take the shirt off! haha. I would have liked to see MEC add the thumb-holes to the sleeve cuffs this model, like they've done with the women's T3 Zip-T, and the T3 Hoodie (for both sexes).
Construction & Durability (10/10): As I said before, I've had this shirt for about 5 years, and it shows almost no signs of wear. The inner pill of the fabric is still fluffy and insulating, despite frequent visits to the tumble-dryer.
Source: bought it new
Price Paid: $69 CAD

Your Review
You May Like