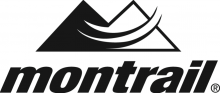 Montrail Moraine - Men's

(5)
The Men's Moraine has been discontinued. If you're looking for something new, check out the best backpacking boots for 2020.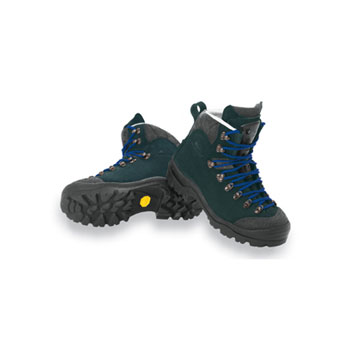 Specs
Price
Historic Range: $260.00
Reviewers Paid: $99.00-$200.00

Reviews
I have put over 100 miles on these boots, including a climb up Mt. Shasta, and even though they really were not built for that they performed well. No break in was necessary for me.
Price Paid: $99

They are indispensable. The expectation on my part is that a boot should be supportive, protective, durable, and reliable. Further, the boot must be solid enough so that I can concern myself with the whatever obstacle I face rather than looking down to see if they are damaged.
The Moraines have been all of that and more. From a Yellowstone trip to a couple of week and a half trips out beyond Medicine Bow Peak near Laramie (there is lots more these are just highlights) to Sam's Club trips (loaded pack with 35lbs laundry detergent, 10lbs dishwasher soap, 20lbs chicken, 20lbs of fish: seems like a lot? nothing compared to the load a grunt is expected to function with!).
I am a big and muscular guy (200lbs+) and the overbuilt tennis shoes that pass for boots today just don't cut it. Seams everywhere, Gore-tex more to maintain integrity than anything else, seam tape everywhere and suddenly your feet can't breathe! The Moraines have been exceptionally durable, supportive, breathable yet waterproof, far lighter than you would expect after looking at them, and very very comfortable.
Now, you can't drive in them but I suspect that if you have read this far then that is just not a concern. I have used them in summer and winter with semi-automatic crampons and "city crampons" and they have just kept coming back for more.
True, to break them in I had to lace the first 3 loops separate from the rest and I did double up the liner socks during the break in period. However, these boots can do things neither my old Sundowners (great boot for light people and on trail only loads) or my Trekkers can do.
I love my Trekkers dearly and Vasque refuses to make more, but supportive and thick leathered though they are, they can't do what the Moraines have with no damage. I have relied on these boots for years and I can recommend them without any reservation whatsoever to anyone who wants boots. When asked, I tell people that until something goes really wrong the gear that seems overbuilt doesn't seem to make sense; afterwards, nothing else will.
Arch: moderate, tall arches might look elsewhere.
Heel: mine fit perfectly, my girlfriend's narrow heel did not find a home. However, her feet did find the breathability they needed.
Toes: wide or narrow toes ok. just lace different.
Laces: replaced very early on with accessory cord.
Hardware: all original after 10 years.
Materials: 3mm+ Leather NO GORE-TEX
Use: Long distance on trail, rough rrails, urban treks, pack weight up to 50% body weight (between 210 and 235 lbs)
Break-in Period: aproximately 1.5 weeks indoor only first few days
Price Paid: so long ago I can't remember!

Boots just didn't want to break in. I gave them every opportunity and lacing pattern. After a 30-mile multiple overnighter and ruined feet I decided they were not made for me.
Materials: leather
Break-in Period: long

I did not have good luck with these boots. Break-in was long and painfull. Never really fit that well and could never lock in my heel no matter what lacing methods I used. It was very heavy and bulky. They were like a sponge in the wet Washington weather. And getting them to dry mid-trip....forget it.
The good things: Constructed very well (except the eyelets rusted b/c of saltwater and one popped off), great traction, and the footbed was supportive enough to handle my 220lb body + a 50lb. pack. I did a lot of multi-day backpacking in these. Lots of memories of blisters and soggy steps. Maybe next time Montrail.
Price Paid: $200

Oh, Boy! These are SERIOUS boots, not heavy-duty tennis shoes. Make sure they fit and you will not regret buying them. I bought mine on-line after researching them and almost convinced myself that a half-size too small was OK. I'm very glad that I traded up.
They do take some breaking in, but these boots provide me with total confidence in the roughest of conditions that I hike in -- winter ice and rocks in the Adirondack high peaks. They accept semi-automatic crampons well. Total security, warm, dry and COMFORTABLE, despite (or, more likely, because of) how heavy they are.
There are some great lace tricks and a high-tech tongue that help customize the fit. Get a pair of Moraines that fit and you're good to go for just about anything that doesn't need a double boot. They're the real deal.
Materials: 3mm leather
Use: heavy-duty backpacking
Break-in Period: 100 miles or so
Weight: 5 pounds a pair
Price Paid: $175


All Moraine versions
In addition to the 5 men's reviews above, there are 11 reviews for other versions of the Moraine. Read all reviews »
Recently on Trailspace