MSR XGK II Shaker

Top 25 in Liquid Fuel Stoves
The XGK II Shaker has been discontinued. It was replaced by the MSR XGK-EX.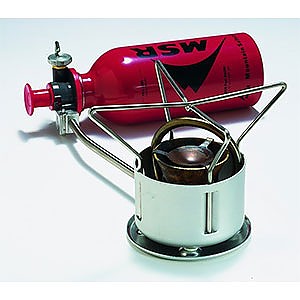 Reviews
3

reviews

5-star:

1

4-star:

2

3-star:

0

2-star:

0

1-star:

0
Awesome rocket-like snow melting/water boiling capability, fantastic reliability combined with a multi-fuel option—what's not to like?
Pros
Reliable
Field maintainable
Cons
Solid fuel line / packability
Tad noisy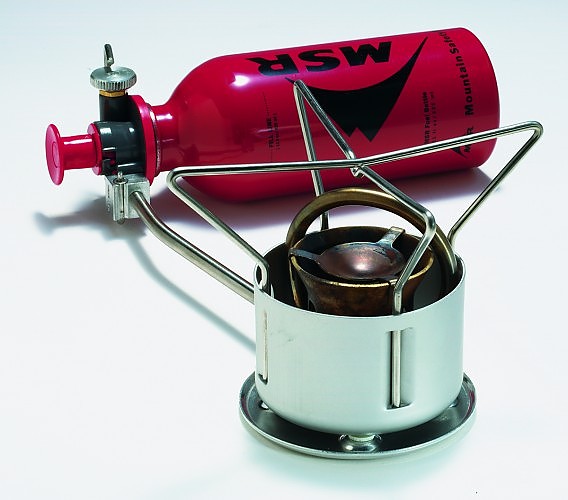 MSR XGK II Shaker Jet Stove (1994 model)
                                                            
I've been using the MSR XGK II since 1998 and it's still going strong. In 2013-14 I used it while deployed in Africa using petrol and diesel, and since getting back to NZ it must have done hundreds of days tramping, climbing, and ski touring with white sprits and it never missed a beat.
Finally sent it away to MSR's NZ agent for a service and overhaul last year, and I reckon it'll be good for another twenty years of faithful service.
The only negative I have is that the solid fuel line means it can't be packed away in a billy (that's a pot to you Yanks).
Source: bought it new
Price Paid: Can't remember that far back!

I have used this stove from 1995 to current (2022) at sea level up to 12,000'. Performs excellently without need for maintenance or repairs. Simmering is a challenge but possible if you are willing to babysit the fuel flow and pressure.
Pros
Efficient
Reliable
Sturdy
Cons
Solid fuel line, marginally more weight than some other stoves.
Easy to set up. For lighting I use a few drops of ETOH to heat the fuel line and vaporize the canister fuel. Heavy aluminum sheet useful to block wind and increase efficiency.
If my current stove needed to be replaced, I'm not sure I could find a better option new and would consider a used MSR XGK.
Experience
Used several times/year from 1995 to 2022 (still going strong).
Source: bought it new
Price Paid: unknown

Incredibly reliable stove for extreme conditions.
Pros
Extremely reliable
Easy maintenance
Fuel availability
Boils water quickly
Cons
Almost impossible to simmer
Rigid fuel line
I use my XGK II Shaker at least twice a month, but usually more. I use this as opposed to a gas canister stove because my friends and I usually hike in 2-6 person groups, and gas canisters tend to get cold and lose pressure when cooking for long periods of time.
The stove is very easy to set up, and I can have it running in less than a minute. It's also very easy to prime. The flame control is somewhat lacking though. It's pretty much off or flames of hell. It boils water quickly though, and since I rarely have the need to simmer anything it serves me well. I use a thick aluminum wind screen to get water boiling quickly. I've used this stove in wet and windy conditions and never had a problem with it.
Fuel lasts a long time. I usually fill up with white gas, but I've also used unleaded pump gas. Pump gas doesn't burn as clean and it did clog up my stove on a four-day hike, but the stove is very easy to disassemble and clean, so this isn't really a problem.
This is not the most compact or lightweight setup, but if you need reliability or gas canisters are not readily available, this is an excellent stove. Mine is 20 years old (my uncle passed it down to me), and still works amazingly well. I've considered getting one of the newer MSR liquid fuel stoves, but this one still works perfectly well.
Source: received it as a personal gift

You May Like
Recently on Trailspace