NEMO Nano

The Nano has been discontinued. If you're looking for something new, check out the best four-season tents for 2023.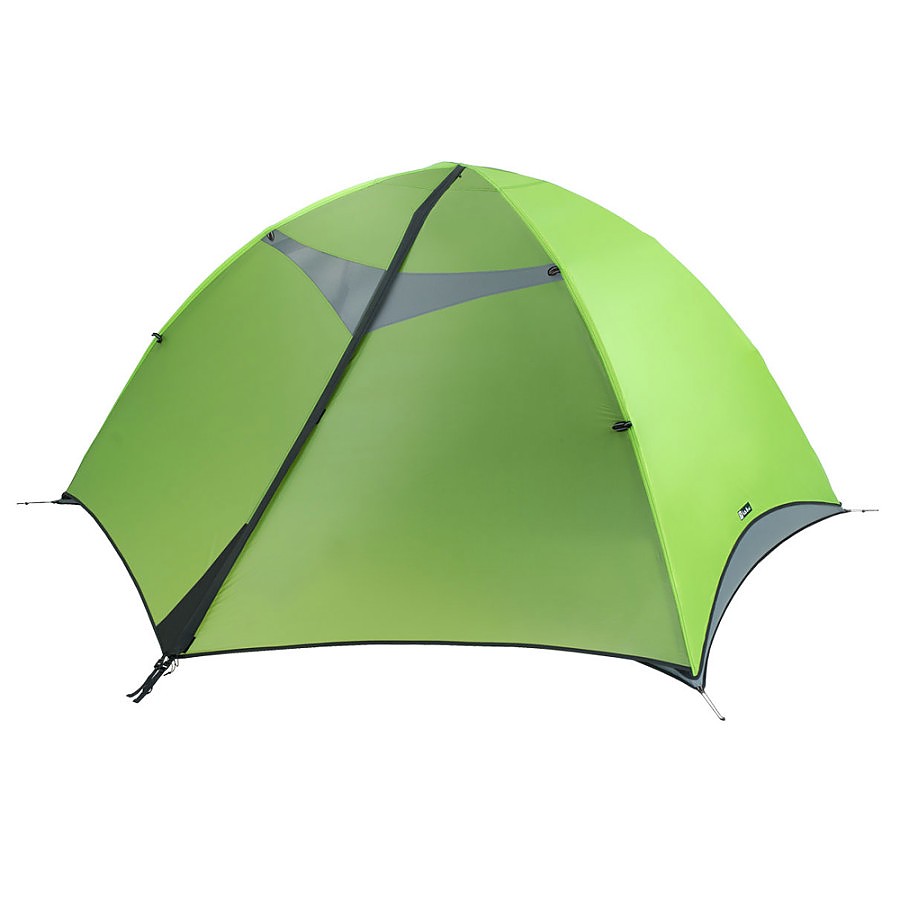 I purchased the Nano about a year ago and my first use was in the BWCAW. That was disappointing due to the condensation on the walls of the tent. After contacting Nemo, it was clear to me that one cannot expect better performance from a single-wall tent with minimal ventilation.
Since then, I have used the Nano about 10 times with varying degrees of condensation.
I have finally concluded that 1) single wall tents are fundamentally flawed due to their inability to move air through them, and 2) tents using internal poles are just too difficult to set up.
Perhaps my last use of the tent was this month (Nov 2010) at Lost Maples State Park in Texas where I had to set up the tent in a high wind. To setup a tent where you must crawl inside and find the connection points for the poles (in the dark) is challenging. In a high wind, it is an exercise in futility!! External half-dome style tents with external clips to fasten poles are far easier to construct.
I have spent about 150 nights on the ground in the last six years.  Most of those were spent inside a Coleman Exponent tent (no longer sold) that I could setup in about four minutes (blindfolded)!  The only reason for buying the Nano was for reasons of weight.
I regret the decision.  I think the Nano was well constructed with quality components but it is a fundamentally flawed design.
It is time for me to move on to a better tent.
Price Paid: $300

This tent is great! Weight is minimal and pack size is what one expects from Nemo (I am biased...I love Nemo tents). This carried well in a Granite Gear Vaportrail on a recent trip on the Superior Hiking Trail.
During our trip we weathered an evening that saw 5 plus inches of rain and saw the trail turn into a river. There was a bit of moisture coming through by the end of the night which I thought was a problem until the morning when I saw just how much rain we had gotten.
Others in the group were using REI, North Face and Mountain Hardwear tents...only the Nano was reasonably dry!
I will have no reservations about using this tent is the worst storms and am excited to use it in the winter. I am also eager to see the air beams when they become available.
My only quibble with the tent and the only thing costing it half a star is the fact that the door cannot open from the bottom which makes it prone to filling up with mosquitoes.
Design: Four Season Free Standing
Sleeps: 2
Ease of Setup: Very Easy
Weight: 3lbs, 8oz.
Price Paid: $299

I hate this tent. I fixated on weight when I bought it; big mistake and now I'm stuck with it. 
You've got to literally wear the tent while setting it up because of the internal poles. On a hot day, you sweat like crazy inside the tent while fussing with the poles, velcro loops and corner grommets. On a windy, rainy day, you'll be cussing even more.
I wish I could trade the darn thing for another tent. I've used it three times now and it still sucks! Tent poles should be mounted on the outside, period. Don't buy this dud. Once it's set up, it's fine.
I'm 6'3" and 230 lbs. and it's got sufficient room for me and my gear, but not another person.
Price Paid: $200 +

Your Review
You May Like
Specs
Price
Historic Range: $223.27-$369.00
Reviewers Paid: $200.00-$300.00