Hormel Compleats Tender Beef with Mashed Potatoes and Gravy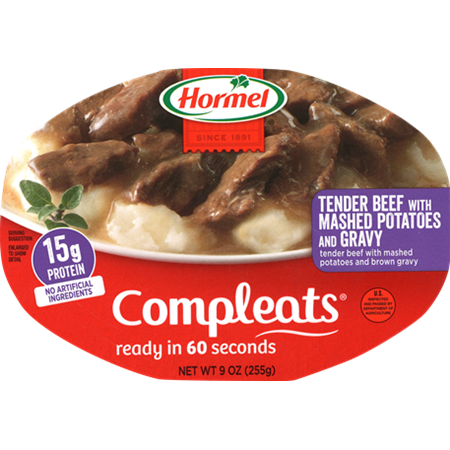 Specs
Price
Current Retail: $11.88
Reviewers Paid: $3.00

Reviews
1

review

5-star:

0

4-star:

0

3-star:

0

2-star:

0

1-star:

1
I want readers to understand the reason why I purchased this product. April of last year (2020) here in N.Y. the shelves at the local supermarkets were all bare. I went online to Amazon and tried to find precooked foods with long shelf life to hunker down until the markets had food again. I was limited by Amazon to buying a max of two of these.

This product is best used as either a paper weight or a retaliation gift to a friendamy. I do not recommend this product.


Pros
Long shelf life
Precooked
Easy to pack and compact
10.23 oz in packaged 9 oz of food
Great retaliation gift to a friendamy
Cons
A True Survival meal, as it would have to be the last food on Earth before you would eat it
Bad flavor
Chemical aftertaste
Awkward texture
Serving size : 255 grams
Sodium: 990 mg~43%  (% of daily intake)
Cholesterol : 50 mg ~17%
Carbs : 24g ~19%
Proteins : 15g  ~29%
With all of the grocery stores bare back in April of 2020 during the Covid-19 pandemic I was forced to go online to try to score some food.   
I was looking for high calorie food with long shelf life. All the freeze-dried and dehydrated food companies were sold out. I was introduced to Amazon foods section of their website  and found Hormel Compleats Tender Beef with Mashed Potatoes and Gravy. I was limited to only two of these from Amazon. Little did I know someone that worked at Amazon limiting customers' quantities of this product was possibly doing that for humane reasons.
When the food package arrived I noticed that these two products had different expiration dates and neither was going to expire that year, so I was happy, or so I thought.
Two months later, still bare shelves at the markets, I decided to open one of these that had the earliest expiration date. I was very excited as I love beef stew, which is in essence what this is, and I love mashed potatoes. After heating it up on a frying pan I took my first bite.
Ok, so as with former President Clinton who said yes he smoked but didn't inhale, I took a bite of the beef but did not swallow. Instead I ran to the garbage pail and spat it out. The texture was dense and hard to chew, but the flavor was chemical. I tried to see if maybe it was the gravy, so I took a smaller taste. That had a different chemical-like flavor and, yes, another trip to the garbage pail.
Last I took a bite of the mash potatoes. For starters, the texture was weird, kind of like dehydrating mash potatoes, then rehydrating the potatoes, then repeating the same process all over again. It also had a terrible aftertaste and chemical flavor.
By this point and time I was getting sick of walking to the garbage pail, but what else was I gonna do with this stuff in my mouth? My next move was to go online and see if this product had been recalled. NOPE.
OK, so maybe it was a bad batch. That happens all the time. So I opened the last package of this and cooked that too. Took one small bite of the beef and potatoes and gravy mixed together then grabbed both packages of Hormel, quietly walked one last time to that beloved garbage pail, and threw everything out, but saved a small portion of the first package I opened, and put it into the refrigerator in case this was botulism.
A week had passed and I was still alive, so I threw out the package of Hormel.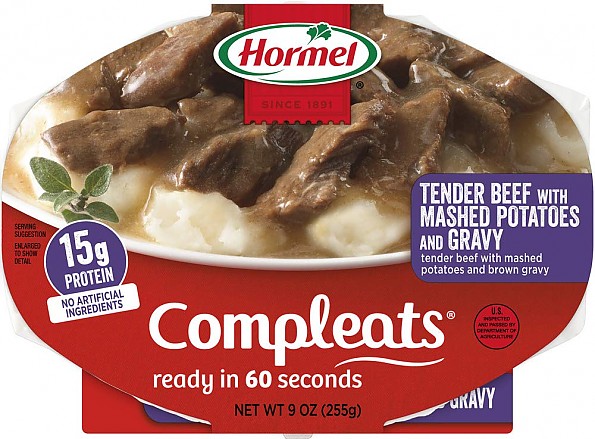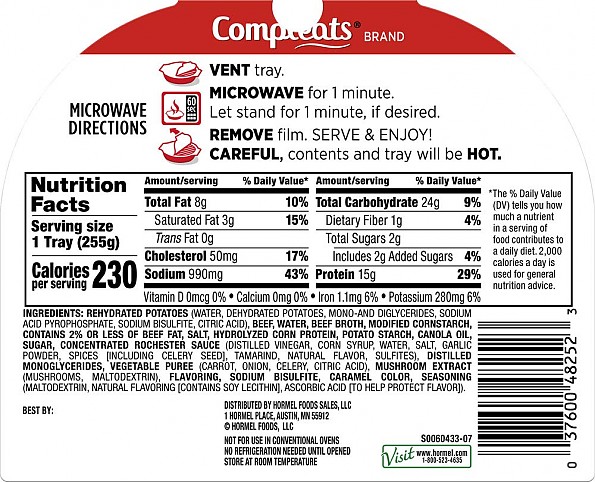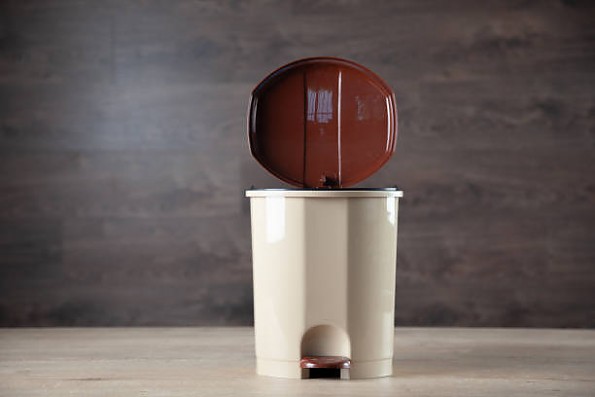 Experience
I want to let you all know that my biological mother was a horrible cook. The fish she made even our two cats wouldn't eat it. She burned hotdogs COOKED IN WATER. My first good meal from her was in 5th grade—she gave me lunch money to buy food from the school cafeteria. So when I tell you that this product is not edible, I mean it.

I have tried numerous precooked meals like this, but I have never thrown out the food before. Instead I would rinse the food to remove the spices and preservatives and salt, then try using it for a different recipe. I mean an animal died for my nourishment; I do not waste food—until now...

I was actually afraid of getting sick from this food and going to the hospital back then, could have been a death sentence due to Covid.

Now I am used to 5-star restaurants and have eaten food from a 1/2-star cooking mother, but this product is the first time I am putting zero stars.

There is a point where you cannot tell if an aftertaste is Botulism or if there are so many preservatives and other add-ons that altered the flavor, but the risk outweighs the benefits. Not to mention even without the chemical aftertaste—even disregarding the texture—the flavor was horrible!

The only thing I could imagine this to be used for is like the Xmas ugly tie or the ugly sweater. Heck, plz re-gift that Xmas fruitcake to me before you get me this.
Source: bought it new
Price Paid: ~$3

You May Like
Recently on Trailspace