Magic Stretch Gloves

#2 in unisex Glove Liners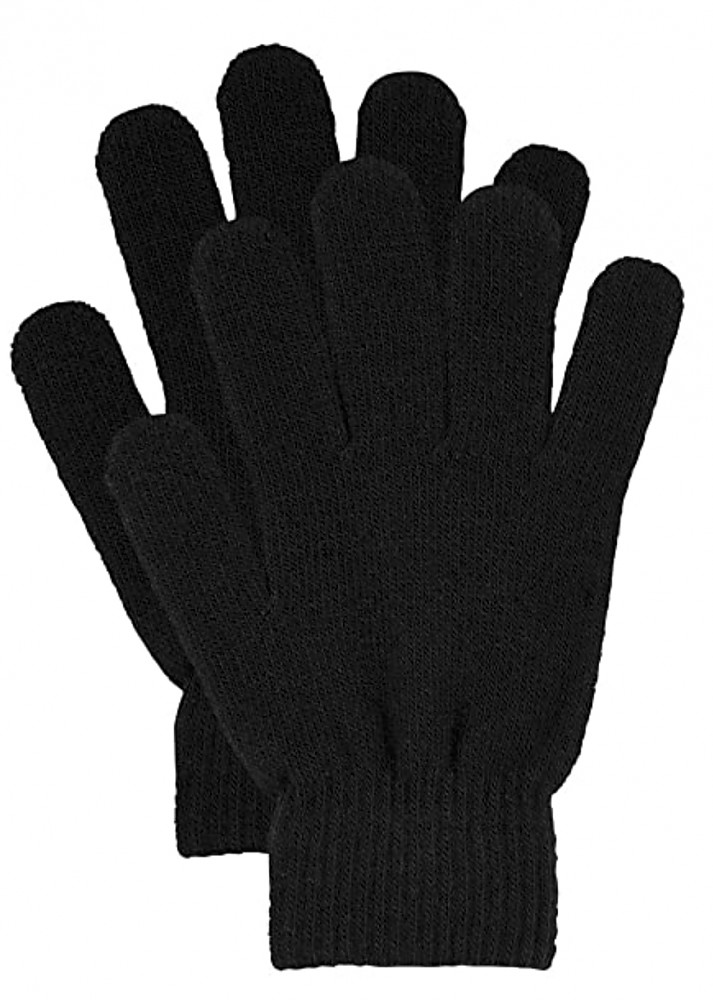 Reviews
1

review

5-star:

1

4-star:

0

3-star:

0

2-star:

0

1-star:

0
Generic, no-name skinny, stretchy gloves, available at Pound Shops and Dollar stores, everywhere. The cheapest, lightest insurance policy an outdoors person ever bought.
Pros
An extra warm layer
Dirt cheap
Ultra-light
Very close fitting
Minimal loss of dexterity
Cons
You probably don't want to melt them onto your skin;-)
I bought another pair yesterday. I feel underprepared without Magic Gloves in my pack. They aren't the warmest, not the most durable, and won't move the needle, amongst your brand-conscious friends. They will, often, turn the wrong choice of glove into the right one.
So snug fitting that you can wear them under—or over—a pair of cycling mitts. So versatile, that one adult-sized pair will fit 95% of the folks you meet, outdoors. Dexterity is retained, to the point where you can play many musical instruments whilst wearing them. Working on your bicycle is a breeze.  Preparing your camp meal, likewise—just be careful around open flames.
You can still buy a dozen pairs at a time. The current online price in the UK, is around £1 per pair, if you buy in bulk. Great for giving to the ill-prepared person you meet in the mountains, to the teenager with the absent mind, to the homeless guy in the street. They aren't perfect, but they are perfectly acceptable.
I've had Magic Gloves made of acrylic fibre and Elastane, and pairs made with an element of cotton, in the mix. The man-made fibre versions are warmer when wet, quicker to dry (in your pocket), and no less comfortable, than the cotton ones. I've seen thicker more windproof and thermally efficient versions—but prefer the thinnest original type, which were popular in camp stores, twenty years ago—with a price which reflected that. You can still find gloves made of a polypropylene-derived fabric, but buying online might be hit-or-miss, until you find a reliable supplier...hence my trip to the local "Nickel and Dime" emporium this week.
These won't ever be your shell gloves, your only gloves, your heirloom, outdoor antiques. They are relatively disposable—although I have a favourite blue pair which live in my best mountain day pack and won't be donated. They can become pilled and abraded quite easily, so aren't a great standalone work glove. They do allow me to use my favourite leather work gloves in winter though.
Like the spare pair of socks, which you always throw in the bag, they are that inexpensive, overlooked item, that can turn a miserable walk into a pleasant one. The first hour of that early spring bike ride doesn't have to be knuckle-numbing.
If you manage to put a hole in a fingertip? That's just the first step towards modifying your own fingerless Magic Gloves (and yes, you can buy them, as fingerless mittens). I never owned another pair of gloves or mittens that I couldn't wear comfortably with Magic Gloves inside them. That has to be worth a couple of dollars of anyone's money?
Experience
I've been carrying, wearing, and donating them for upwards of 25 years. The quality of the best ones has remained pretty much the same, but the price has come down.

I tried to put a number on the pairs of these gloves I've gifted to friends and strangers over the years. A hundred pairs, perhaps? Cheap protection, at twice the price.
Source: bought it new
Price Paid: £1.99

You May Like
Recently on Trailspace