Outdoor Research Crocodile Gaiters

Top 25 in Gaiters and Overboots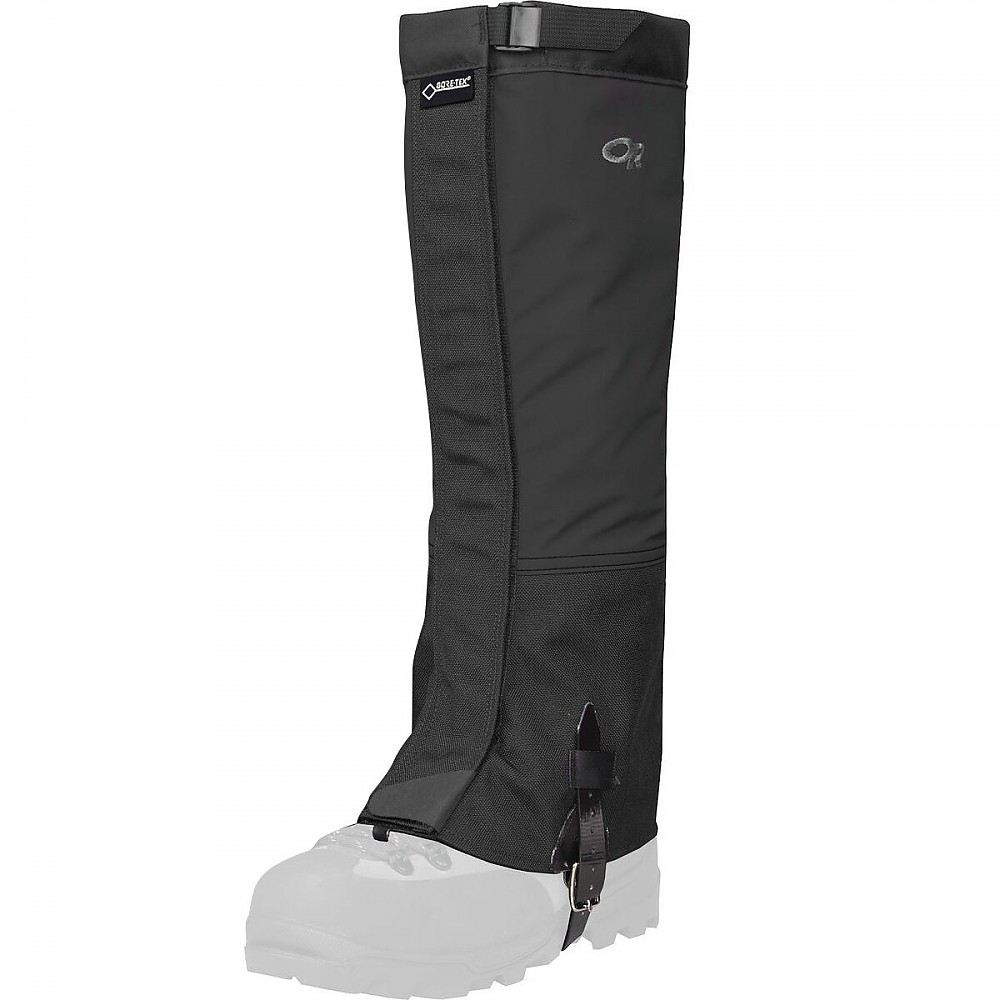 Heavy duty gaiters for those times you need more than something to keep out dust. Thick protective panels stand up to sharp rocks and errant snowshoes. Tight fit around boots for keeping mud, snow or whatever you get into out of your boots.
Pros
Durable construction
Sturdy instep strap
Easy on and off
Cons
Heavy
Hot in warm weather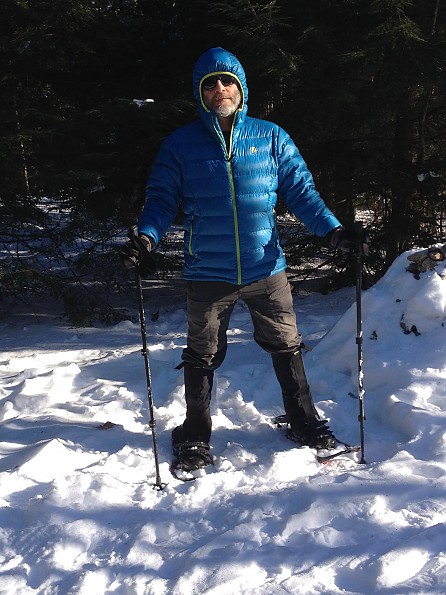 Full coverage from foot to knee keeps out snow and provides some shin protection as well.
Fit & Comfort:
Based on their sizing chart I originally ordered these in XL as my foot size falls right in the middle of that 10-13 US range. When they arrived and I tried them I found that they were too large and the material was loose around my boots even when the strap was fully tightened. I returned them for a pair in the L size and have found that works better for me though they don't cover the top of my boots as well as I'd like.
Comfort has never been a problem as these gaiters feel great on the legs. They are tailored such that the lower legs can swing past one another without much friction. They do get a bit warm in moderate temps and downright hot in warmer weather.
Adjustability: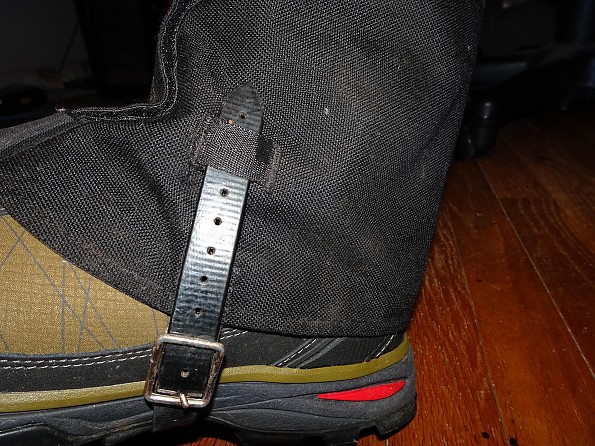 The instep strap has a sturdy buckle to keep it secure and tucks nicely into a well positioned loop on the gaiter to keep it from flapping around on trail.


With a wide range of holes on the instep strap the OR Crocodiles can be wrapped around a wide variety of boot sizes and shapes. Keeping the gaiters tight against the boot upper is easy which helps keep boots dry in wet conditions.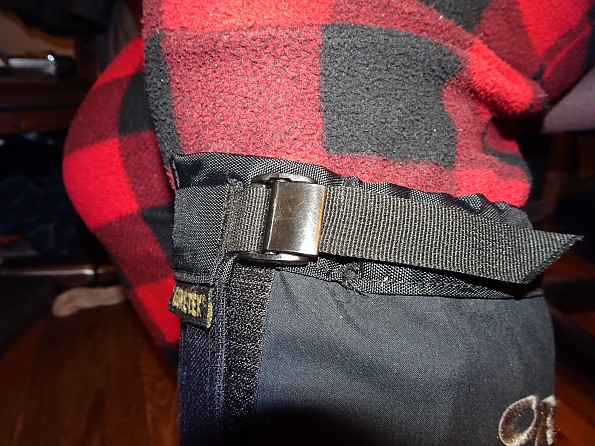 At the top of the calf they have a gated buckle that lets you tighten the strap and lock it in place. This allows for a comfortable fit no matter how many layers you're wearing.
Construction & Durability:
The upper leg is a more flexible 70D 100% nylon weave with a GORE-TEX lining. The lower foot area is a solid feeling 1000D Cordura that is sturdy enough to hold up to snowshoes and spikes.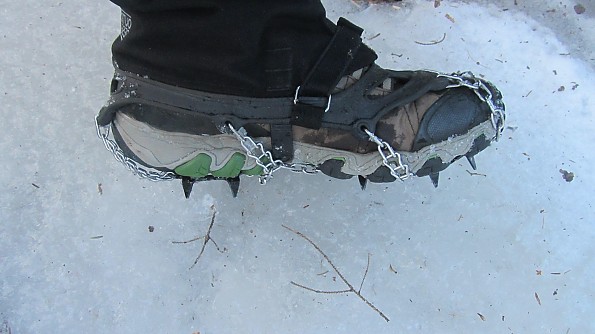 The BioThane instep strap is small enough to ride under foot without notice whether bare booting or sporting spikes or snowshoes. Despite its size it stands up to wear and sub zero temperatures.
Easy of Use:
With a full length hook and loop closure running down the front the OR Crocs are easy to step into and out of. The instep strap can generally be left in a single setting even when changing boots while the calf strap is easy to adjust for varying layers.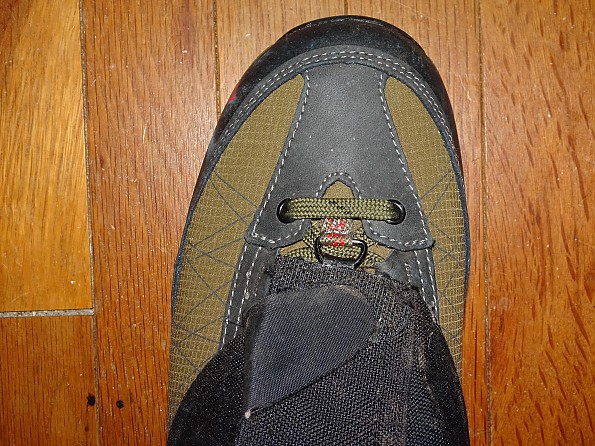 The hook on the front of the foot panel is easy to attach to D-rings or laces on all of the boots I've tried. Note the extra hook and loop strap to keep the bottom closed. This prevents the bottom of the gaiter from opening up when snagging debris in deep snow.
Testing Conditions: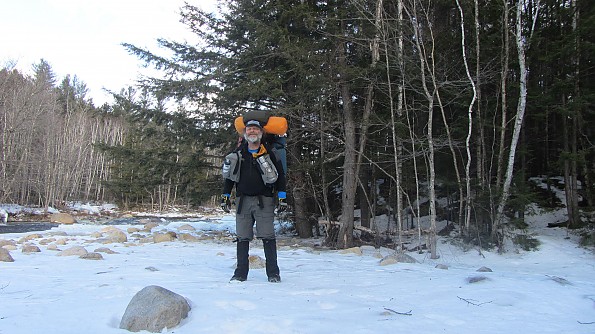 I've used the Outdoor Research Crocodile Gaiters in rain, mud, and snow for a couple of years now. They see a lot of use snowshoeing and winter backpacking, but are also used a lot in the spring for Mud Season.


Conclusions:
I can totally recommend the OR Crocs to anyone looking for sturdy, protective gaiters for winter or other cool season use. They are heavy and trap heat well, so are not good for warmer weather unless you really need the protection. They stand up well to the sort of abuse gaiters see on trail and even provide some shin protection, especially against ice crusts when breaking trail.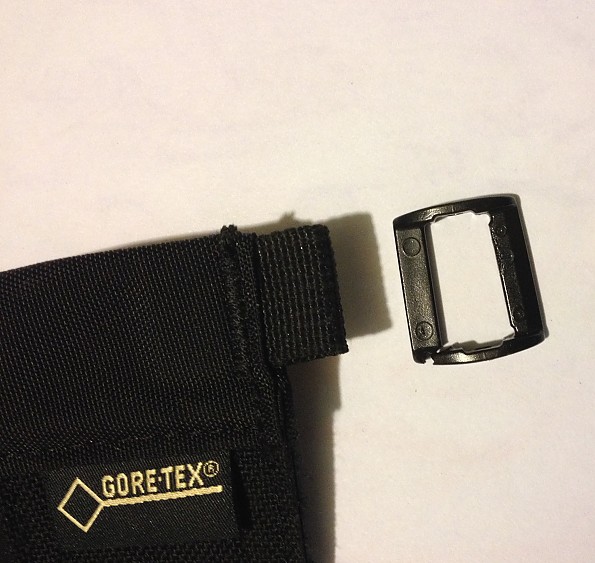 One issue I did have was that one of the buckles on a calf strap broke. I'm not sure exactly how that happened, but on contacting customer support at the Outdoor Research website I was told that they don't make replacement buckles. They had me send the gaiters in and they sent me a brand new pair. Good customer service experience, but I think they should come up with a replacement buckle they could just send out rather than having to to a return.
Other than that my experience with these gaiters has been all good. I've managed to step into a few wet spots and had time to step back out before the water could find its way into my boots and they definitely keep out snow based on my postholing experience with them.
Source: bought it new
Price Paid: $52.50

Great 3-season water and debris protection. Extremely strong and long lasting construction, fair priced, and considerably comfortable.
Pros
Waterproof
Durable
Comfortable
So to start, I really dislike snow pants and rain pants. They are hard for me to regulate heat with and also I feel constricted when I wear them. I dislike more, soggy, wet, pant legs.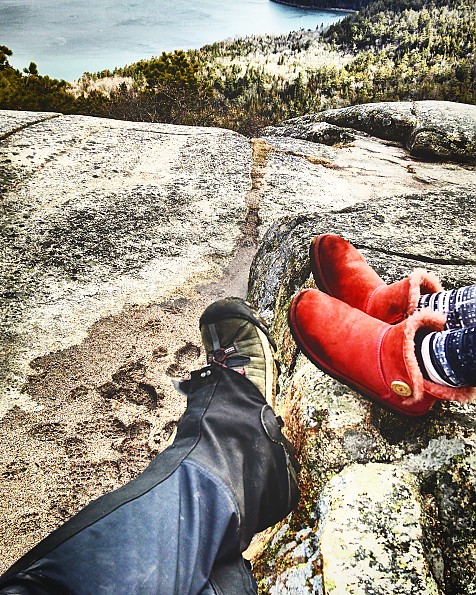 The Crocodiles from Outdoor Research are a great option if you are in the same predicament as me. I really like the fit. They fall just above my calf which keeps them from falling down and secures them in place pretty well. They are plenty comfortable, I don't actually notice they are there most of the time. 
They have two adjustable points. First, the thick leather strap that goes under your boot is attached with a nice steel buckle.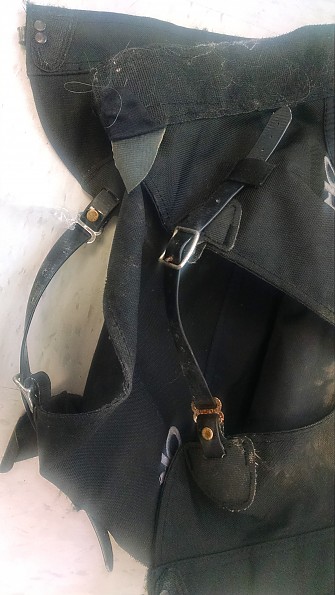 The strap is very thick and after more than four years of heavy use in them I have seen only rust on the buckles but not even a single fray on the straps. The buckle is reinforced where it meets the gaiter. They use a BioThane Instep Strap as they call it which is abrasion resistant and not effected the slightest by water.
The second adjustable point is at the top around your calf. They have a nice buckle system allowing you to adjust the tightness and you can even do it on the fly in seconds.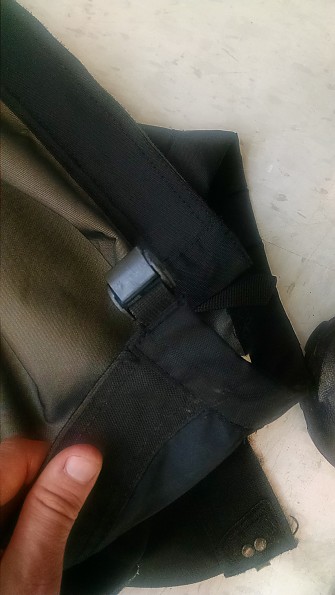 These are made from several different combinations of fabric. The elongated bottom, which is designed to fit many of types of boots including, but not limited to, mountaineering boots. The inner leg and around the boot is made from a 1000d Cordura, which is a bit thicker and stronger than the rest of the gaiter. It's lined with pack cloth which is somewhat slippery. In which case I find this beneficial as I move around because the gaiters always fall back into place and don't get twisted on my legs.
The rest of the gaiter is made from Gore-Tex 3L. The front Velcro strap is tight and has never worn out. They hold every time and hold well. They have a little tab on the end near the toe to hook these to your laces, keeping them snug to your boot which I really like. 

One thing about these gaiters is that I would not call them "breathable". As breathable as anything 100% waterproof will get, but I won't be setting out during the summer with these anytime soon. They are great 3-seasons gaiters, but in the hotter months I would seek out something a bit lighter and cooler.
They are designed for colder weather, and in the three seasons aside from summer, I have never had an issue with heat or sweat. It's only in the summer I notice this. In which case, it is intended for more of a colder weather setting and they are black, so no "fault" of the gaiter necessarily.
They fit over anything I'm willing to put under them, which is generally a base layer, mid layer, and hiking pant. 
The only other thing I have found about these is not really the gaiters' fault. These are built to fit boots, not sneakers. Being the cut at the bottom is to fit many of kinds of boots, and these really are a colder weather gaiter, I don't think this is a problem necessarily it is just not what they were designed for. If you put them over a sneaker you will find some space between the shoe and the gaiter allowing debris and water to get up and in. With any kind of boot it fits very tight and this is not an issue. 
At 10.2 ounces they are a bit heavy, but considering they are a part of my cold weather set up, I'm not AS concerned about weight. You don't feel them on your legs really, but if you are counting ounces, there are lighter versions that will suffice. Fortunately, even with the weight they pack down fairly small.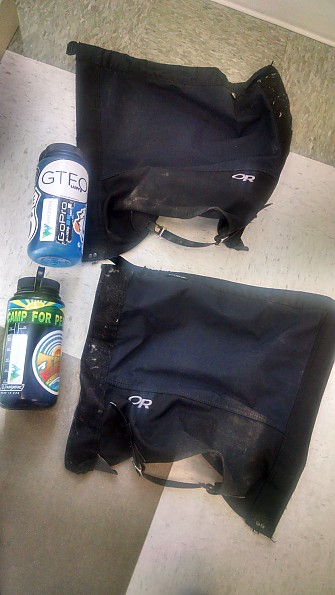 Throwing them on is a breeze. Set your heel as close to the back as possible, the strap generally falls right into place, velcro, hook, tighten and you are done. It might take a minute a piece. 
After using these in winter storms that dropped 3' of snow and rainstorms putting down several inches of water, I have found no fault in these gaiters. I have hiked in them over rock, roots, in the mud, in the sand, down the pavement even, and they have held up fantastic.
I highly suggest looking into these for your next set of gaiters. I use them constantly, even if it's around town so I can alleviate big boots or a full pant.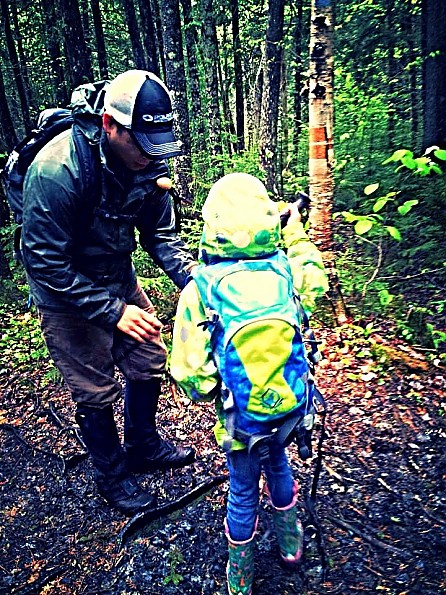 Source: bought it new
Price Paid: $59.99

Worked amazing!! Mud, muk, even water. These things can do it all.
Pros
Work incredibly well
Make you look like a super hero
Cons
I wish they went a little smaller
I bought these for a trip to MT Marcy in the Adirondacks last fall. When we went there was snow on the ground but it was a fairly warm weekend (as far as Marcy in the fall goes) meaning it was muddy. I was wearing my Asolo heavy hikers and the Crocs.
At on point I sunk in 3/4 way up my croc. but these things were amazing and my feet never got wet. I traipsed through streams, puddles, and mud without any concern and throughout the whole trip my feet were dry. I was also told they made me look like a suer hero, but that was in part due to the bright blue pants.  
My only issue was the sizing, but I don't blame the Crocs. My legs are really skinny, so the Crocs velcro seemed a little big, but I'm sure that's just a me issue. My fiancé Jeff also had Crocs and his fit fine and worked amazingly as well.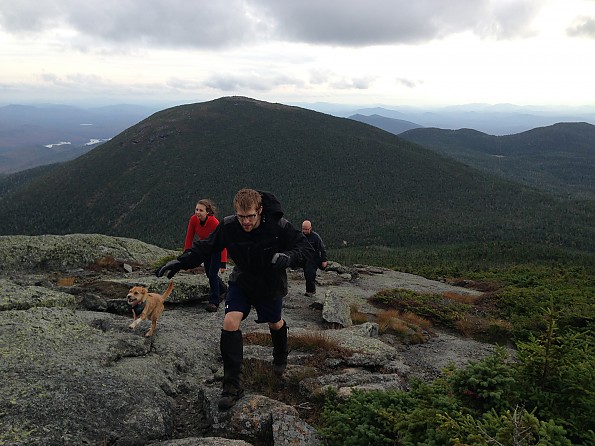 Source: bought it new
Price Paid: $75

I recently received a new pair of XXL Crocodiles as an OR warranty replacement. My last pair, which were a couple of years old, had seen a lot of use, and had some damage from my crampon points.  Nevertheless, I returned them for repair / replacement due to faulty stitching on the shin velcro, and
OR came through with a new pair with no hassle. This is why I will continue to buy OR gear — they stand behind their products, which is something you don't encounter with a lot of lesser known manufacturers.
As for the gaiters themselves, they perform as advertised. The new ones have stronger instep strap attachments, as well as a Velcro overlap tab at the bottom of the shin. This part of the gaiter sees some abuse if you routinely do boot-axe belays, and the additional securing tab should prevent the gaiter from opening or coming apart at the bottom as easily.
I take an XXL, and unfortunately OR doesn't make their more robust "Expedition Crocodiles" in the larger size, but the standard pair met all of my needs, and I presume are a bit lighter. They are Gore-Tex, and subsequently subject to the same limitations that any Gore-Tex has at extreme temperatures, but breathability has never been an issue — I use vapor barrier socks in the cold anyway, and you can always loosen the cuffs for greater air exchange.
Solid product. I don't leave home without them.
I probably wore these gaiters for over 900 hours. During that time, I beat the hell out of them, testing them in a wide variety of conditions in every season.
I first bought these gaiters to wear them while I worked in the bush. Let me tell you, their fit is increadible. I didn't realise how well their gaiters fit until I tried to replace them. I wore them with Sorel winter boots, steel toe work boots, but mostly with Gronell Elaho backpacking boots.
When worn with shorts, on a hot day, these gaiters provide enough protection to keep your lower legs looking pretty (no matter what you are trapsing through), while being light enough to minimise the amount your legs will sweat. Not too heavy, not too light. Almost everything about these gaitars is class A.
However, they don't get a five stars. These gaiter claim to be 'bomb-proof', yet they are laying in shreds in a dump somewhere. I was extremely hard on them (wore them for two seasons of tree planting, among other things). Here is the order of their destruction:
- The seams around the velcro on the front all broke. This was inevitable, but they could have lasted longer. I re-sewed them with fishing line (that broke too, eventually).
- The straps that go under the boot wore through and broke. If you're wearing these in any season other than winter, slide some climbing webbing over the straps.
- Sharp sticks tore through the top. The material was tough, but a little too light for what I was putting it through.
Eventually, both gaiters were in tatters. For normal use (ie. hiking, trekking, winter, etc) I think they would hold up.
Price Paid: $80 CDN

OK product made of good materials but could easily be made better.
Cons
Doesn't cover far enough over front of boot
These gaiters are OK, but they could be made much better if they extended further down the front of the boot with an eyelet hook to hook in the bottom boot lace to protect the entire boot.
Caribou and Forrest Mountaineering of old made gaiters very similar to these but by extending the gaiter over the entire boot gusset and tongue they provided much better protection from mud, snow, and other muck. Could be an easy fix for a much better product.
Bombproof.
Cons
Sometimes hard to clip on laces
These gaiters are one of my favorite pieces of gear. They are not always needed, but whenever I do need them, they do the job impeccably.
Fit: The size large fits well over my La Sportiva Trango GTX boots but does not fit over my plastic ski boots. It's a bit of a bummer they don't fit over my ski boots because it would have been nice when out on the glacier in the summer to keep snow out of my boots when it is too hot out to wear pants. However, having them fit over my ski boots means they would be quite loose around my mountaineering boots
Durability: I have worn these gaiters through scree, mud, snow stream crossings, and glacial silt (saturated with water, much like quicksand) yet they have always come out unscathed. When I take them off, my boots underneath are totally dry and clean. The Cordura fabric used is incredibly strong. I even had a friend draw blood on their calf from crampons while wearing these gaiters, although the gaiters we not cut or torn at all! 
Layering: The Crocodile gaiters fit well over a baselayer, medium weight insulating layer, and pants/shell. They also work well with shorts if you just need some lower leg protection from brush, scree, or snow, or mud.
When they are snug around your boots, the metal piece that clips onto your laces can be hard to clip. A workaround is to clip it and then velcro it which can be difficult to get right.
Side note: You don't need a crampon bag if you have sturdy gaiters. When putting your crampons in your backpack, wrap them in your gaiters to protect other stuff in you pack from the sharp points.
Source: bought it new
Price Paid: $75

I've had these for one winter season and the inside strap anchor point stitching pulled apart on both gaiters. Besides the stitching, they performed good in stream crossings and cold winter.
Installing is easy and stays secure. I have the Large gaiters and use them with La Sportiva Trango Prime size 10 1/2 and Koflach Arctis mountaineering boots size 11.
I wrote Outdoor Research and they sent me an e-mail with a return authorization code, the new ones were on the way before I could mail the old gaiters. I mailed the old gaiters for $3.
Outdoor Research changed the anchor point, top picture is the new version.
Source: bought it new
Price Paid: $40

Looked like decent construction (but check out the Expedition and HD versions too) and a good design, but these were too narrow to fit around my rather wide calves.
But if you have normal or skinny calves, these should offer a good close fit. [See my review of the Expedition variant for more info.]
I've had my O.R. Gaiters for 9 years now. This is my longest lasting piece of gear, aside from my day pack. I've been able to walk through a river, water midway up my shin, and remained bone dry. They've weathered around 25 hikes, 10 or so backpacking trips, and several snowshoeing trips.
Price Paid: $50

Your Review
Where to Buy
Help support this site by making your next gear purchase through one of the links above. Click a link, buy what you need, and the seller will contribute a portion of the purchase price to support Trailspace's independent gear reviews.
You May Like
Specs
Men's
Price
MSRP: $89.00
Current Retail: $66.75-$89.00
Historic Range: $19.95-$89.00
Reviewers Paid: $40.00-$75.00

Weight
10.2 oz / 289 g

Materials
GORE-TEX 3L, 100% nylon, 70D plain weave leg panel, Cordura 2L, 100% nylon, 1000D woven foot panel

Women's
Price
MSRP: $89.00
Current Retail: $62.30-$89.00
Historic Range: $27.45-$89.00
Reviewers Paid: $75.00

Weight
8.9 oz / 252 g

Materials
GORE-TEX 3L, 100% nylon, 70D plain weave leg panel, Cordura 2L, 100% nylon, 1000D woven foot panel