Outdoor Research Prismatic Cap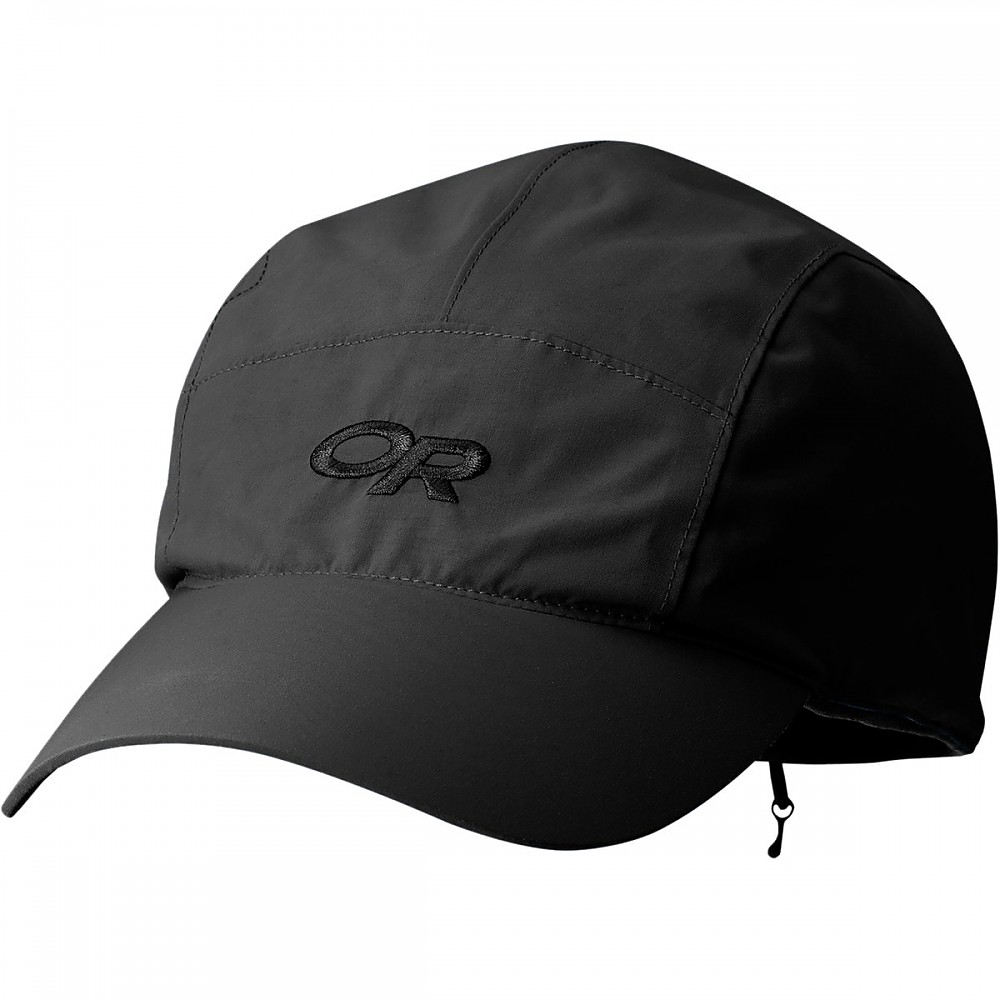 A bomber noggin topper for a wide range of temperature conditions... with one major quibble.
Pros
Quality (fabrics, attention to detail is top notch.)
Comfort (tricot lining feels nice for pro-longed periods of wear.)
Flexibility (can adapt to multiple conditions.)
Waterproof (thanks to the Gore-Tex fabric.)
Looks decent (doesn't look like it was manufactured on Planet Wackadoo.)
Breathable (even under high exertion activities my head has never felt sweaty, or uncomfortable.)
Ear protection when needed (zipper works with little effort, ear band is warm, comfortable, and does what it is intended to do.)
Cons
External drawcord (great idea in theory but the squeeze toggle does not stay where you set it.)
Hidden ear phone pockets in the ear band (I have never used them and I think they are pointless for reasons I will get into further down in the review.)
Sizing (as covered above.)
Size: Large 
Color: Fossil & Black (I own 2 of them)
Weight: 3.8 oz
Warranty: OR's Infinite Guarantee (lifetime)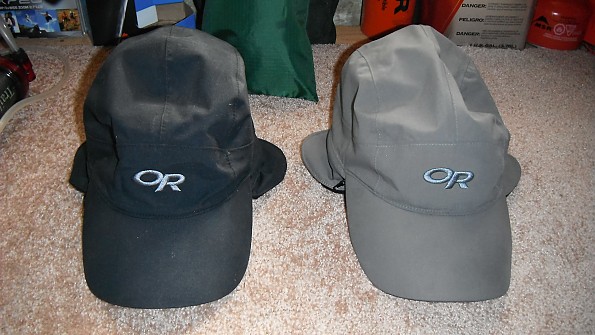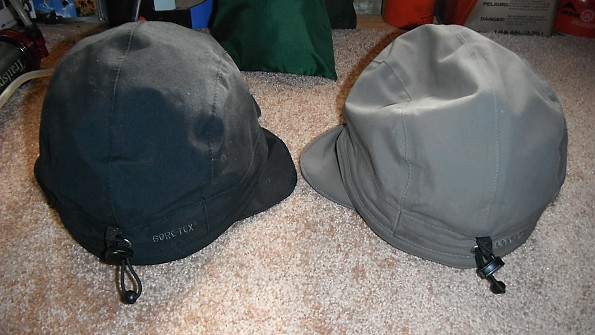 A few months back I was looking at noggin toppers for colder weather activities. I have a slew of beanies, fleece caps, toboggans, etc. but headwear is an item I just cannot seem to own enough of... I wanted something different. But I still wanted to keep the dome toasty and dry in the colder seasons.
After a bit of searching I came across Outdoor Research's Prismatic Cap and thought "well this takes a different spin on things. A cold weather cap with completely removable ear protection." 
Flexibility is a great trait for an outdoor product to possess. It gives the user more latitude to utilize a product in more ways. Which in turn gives you more bang for your buck. I admire that in a product. 
I have a lot of gear/clothing that is only suited for seriously cold weather, or primarily designed for not so cold weather, or warm weather, or.... You get the point. 
So I purchased the cap in black in my typical OR size XL. As far as OR's sizing goes XLs have been the way to go for me... Well at least up until now. 
Upon receiving the cap I destroyed the packaging (picture a kid opening a present) and slapped it on the ol' cranium... Uh-oh. The sizing is off. Really off... The XL cap swallowed my head like a whale eating a tic-tac.
I was bummed.
Who dictates the sizing on these things, did my head shrink, did the hat grow while in transit?
So I contacted the retailer, and sent it back for an exchange. While waiting for the new one in a large to be sent back to me I decided to go ahead and order another one in fossil. I initially wanted the fossil but it wasn't available in this color in an XL but it was available in a large.
So here we go again. I received the fossil cap and went through the process of destroying more packaging and placed it on my head. Wow, this is perfect. It almost felt as though it was custom made for the boulder that resides atop my shoulders.
I took the cap off and looked over the stitching and details. 
OR never seems to disappoint in this regard. When it comes to caps they make an awesome product. All of the stitching is straight, no blems in the fabric, and no loose stitching. 
I didn't get the chance to actually wear it on the trail before the arrival of the black cap but I did wear it around town, in the rain, when the temps dropped, and liked it so much I decided to keep the black one too.
There have been too many times that I have liked a product and when I go to purchase another later on down the road the company makes changes to the design, etc... Sometimes for the worst. 
I really liked the feel and quality of this cap so I wasn't taking any chances. I just had to keep them both. Now after a bit of use I have found a lot that I like with this model and a bit that is left to be desired.
"The Lid Lowdown."
Fabric and Construction:
As I stated earlier OR never seems to let me down in this regards. All of the stitching is impeccable. There are no loose stitches, and the stitching is uniform. The 70D Gore-Tex fabric shell has a nice durable feel to it. It's not stiff feeling and it has proved itself to be durable. At least for what I have subjected it too. 

I haven't gone around head butting sandstone while wearing the cap but I will shoot out an update later on down the road if I decide to perform this "abrasion test." :p
The zipper that attaches the ear band to the hat works as it should and operates smoothly.
The Gore-Tex outer shell fabric keeps my head dry regardless of how wet the conditions are. I have been in a few washouts while wearing it for pro-longed periods and my head has yet to get the least bit wet.
At the same time the Prismatic Cap breathes very well.
Lining:
The Prismatic Cap has a tricot lining as seen in the photo below.
This lining is very comfortable on the head and it is also utilized for the lining of the ear band. It is also very comfortable on the ears. It seems as though it has worked well for transferring any sweat to the outer shell fabric and being synthetic I wouldn't think that it shouldn't retain much moisture if any. 
I have other garments that utilize this type of lining (gloves in particular) and it has worked well in the past. I have no reason to doubt the performance of this fabric in the lining of the Prismatic Cap due to the fact that I have yet to experience any type of wetness when I have worn it as stated previously in the pros listed above.
I am actually wearing the cap as I type this in my house and the thermostat is set at 72F and I am not the least bit uncomfortable.
Flexibility:
One of the big things to me about the OR Prismatic Cap is its ability to adapt to a wide range of conditions and temperatures.
I wore the black version of this hat on my last LHHT hike and the weather was wacky. When the sun went down the temps would drop into the low 20s/high teens with windchill. Not once did I experience any discomfort in regards to the conditions during my night hiking. The material is quite windproof.
My dome and ears stayed quite toasty with the ear band on the cap.
During the day the temps were hitting the low 50s... In January. Not once did my head get sweaty or uncomfortable. I simply removed the ear band and the cap was quite comfortable in these conditions as well. This was a good indicator of the wide temperature range in which this noggin topper can be utilized. 
Would I wear it in the summer... Nope, but then again with the way this winter is panning out here I wouldn't be the least bit surprised if it snowed in the summer. I'm just saying...
Weather Resistance:
As I mentioned above the 70D Gore-Tex fabric does a superb job at keeping my head dry when the sky lets loose its fury.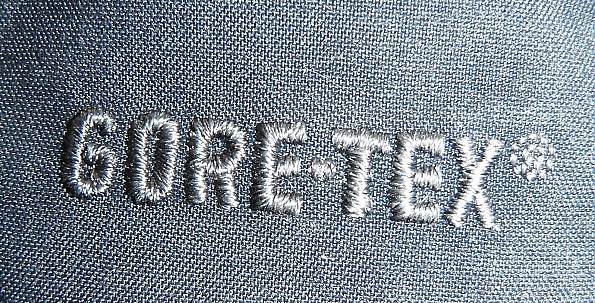 I initially tested this cap in my shower. I figured if the water soaked through it was a lot safer than finding out mid trail in the winter. Last thing I want to do is be a wet, cold, "Rick-sicle" somewhere in the middle of nowhere so this seemed to be that safest approach.
The Gore-Tex fabric did a superb job in keeping the water at bay. Not a single drop penetrated to the interior after 10 solid minutes of exposure.
So the next step was to wear it out in a downpour for a prolonged period and once again the Prismatic Cap passed the test with flying colors. My head has never been the least bit damp/wet while wearing this cap.
I also found the cap to be very "wind worthy." When I was on my LHHT trip in January I experienced 50mph wind gusts at times and not once did I feel the "breeze" on my head or ears. I was toasty warm the whole time.
Removable Ear Band:
To me this is the feature that makes this cap. The ear band on the Prismatic Cap works very well. 
Unlike OR's Exos Cap, the Highpoint, or their Hat for all Seasons (all seasons being cold :) the ear band on the Prismatic Cap is completely removable via zippered attachment.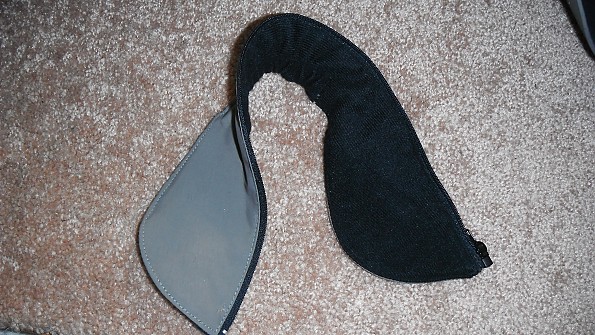 This gives the cap tremendous flexibility in the aspect of when it can be worn. For as warm as I was when temps dropped into the single digits around here I would have no problem trusting it down to 0F(maybe below.) Not once was I uncomfortable.
The zipper on this feature is very smooth and I have never had a problem zipping or unzipping the ear band from the cap.
When the temps kick up, unzip the ear band, place it in your pocket, and go along on your merry way. This is a great option to have on the trail in late fall through early spring here in SW Pa. where the weather can be somewhat "unpredictable."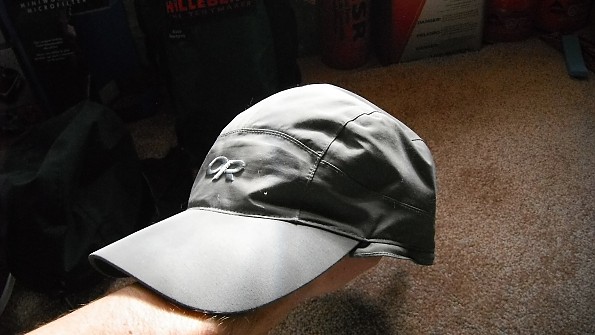 One hat to cover multiple conditions. Gotta love that right? 
On a side note I want to touch on something real quick...
I have read reviews out there where some individuals have stated that the zipper digs into their head when the ear covers are tucked up into or flipped up on the outside of the cap so the covers are off of their ears.
This is true but here is my thought on this matter. It seems to me that the Prismatic Cap is not designed for this. The zipper is there for a reason (to remove the ear band).
I personally do not believe that those who try to flip the ear band in/out to get the cover off of their ears realize the amount of extra stress they are putting on the zipper itself which in turn can damage the teeth on the zipper and potentially cause a failure over time.
Just unzip it off the cap. It's not hard and takes very little time to do this.
Just my .02 on that matter... Now back to the review.
The one single thing that I do not like about the ear band are the hidden ear phone pockets that are implemented into the design of the ear band as seen in the photo below: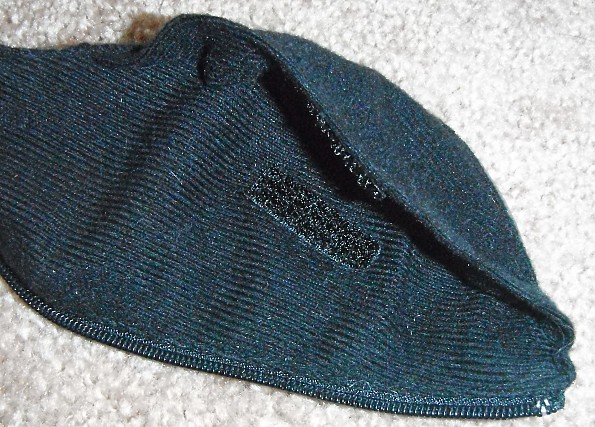 The reason for my being unappreciative of this feature is quite simple actually. Is it that hard to just stick the ear buds in your ears?
The wires coming from the earbuds really aren't that thick that they would push the covers away from your ears exposing them to the elements. This just seems to be an unnecessary feature as far as I am concerned and I personally have no use for it. 
...and yes, I listen to music while I am wearing the cap when I am taking photos around town, etc.
I just don't see the need to route my ear buds through the pockets of my cap. At the same time I understand that there are others out there that may use this feature and have a great deal of admiration towards it...
Just not me. ;)
External Draw Cord:
There is an elasticized cord that runs through the cap for adjustment to get the fit dialed in if the cap is a bit loose on your head. This could be quite beneficial in windy conditions but the squeeze toggle that is meant to hold the adjustment in place is worthless.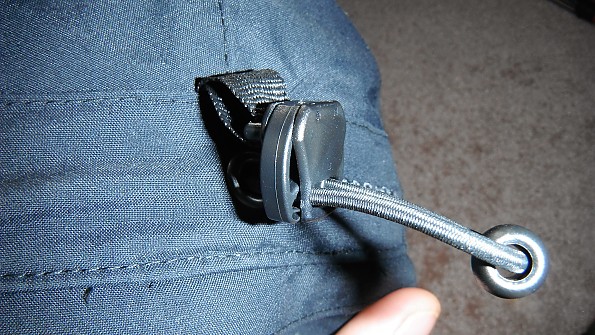 It just won't stay where ya set it. 
Now this isn't much of a problem for me because I couldn't imagine the cap fitting me any better than the size large Prismatic does. So I have no need for this feature. 
I have to be fair though, for others this could be a problem but at the same time could easily be rectified by cutting the exposed cordage (make sure to burn the tips) on the back of the cap and replacing the toggle. Then just tie a knot in the cordage so you do not lose the toggle on the trail. 
It's an easy fix but I think OR could have made this feature a bit more reliable with a better toggle. Let's face it. There should be absolutely no need to modify a feature on a $50 cap. I mean really... Is it that hard to just make sure a feature as small as this works as intended?
Of the two Prismatic Caps that I own they both have this issue and the one that I sent back had this problem as well. 
Summary:
Overall I am very pleased with the Outdoor Research Prismatic Cap. It offers reliable weather protection, great comfort, and awesome flexibility in regards to changing weather conditions. 
The Prismatic Cap is also great for those cold weather trips to the pub. I like the fact that I can remove the ear band so I do not look like Elmer Fudd while sucking down a tall glass of frothy greatness. 
I have worn both of my caps extensively in a vast array of weather conditions and neither cap has let me down.
I really hope that OR gets the toggle feature dialed in a bit better. Granted this hat fits me perfect without the use of the adjustment feature but that may not necessarily be the case for the next individual.
Like I said, it's just a small but substantial problem to an otherwise stellar product.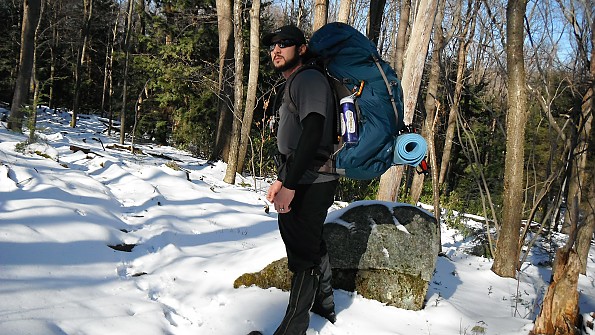 Areas and Conditions of Use:
The OR Prismatic Cap has become my primary headwear for late fall through early spring use. I wear both caps just about everywhere... Well not to bed of course (yet).
I find that my wife is reaching for them more and more as time goes on as well. Typically when I can't find one or the other I don't have to look much further than on top of her head. She really likes this cap a lot. 
The Prismatic Cap has been great on the trail as well as in town and if you are not worried about replacing the toggle it's a tough lid to beat for the most part.
I would definitely purchase this cap again for my uses.
In closing:
I want to thank you for taking the time out of your day to take a look at my review of Outdoor Research's Prismatic Cap. I hope you found the review informative and I hope the info contained within this review serves you well. 
Happy hiking-Rick
Price Paid: $36 (fossil) $42 (black) MSRP $46

Your Review
Where to Buy
Help support this site by making your next gear purchase through one of the links above. Click a link, buy what you need, and the seller will contribute a portion of the purchase price to support Trailspace's independent gear reviews.
You May Like
Specs
Price
MSRP: $46.00
Historic Range: $23.46-$48.00

Recently on Trailspace