Renogy 15000mAh Solar Power Bank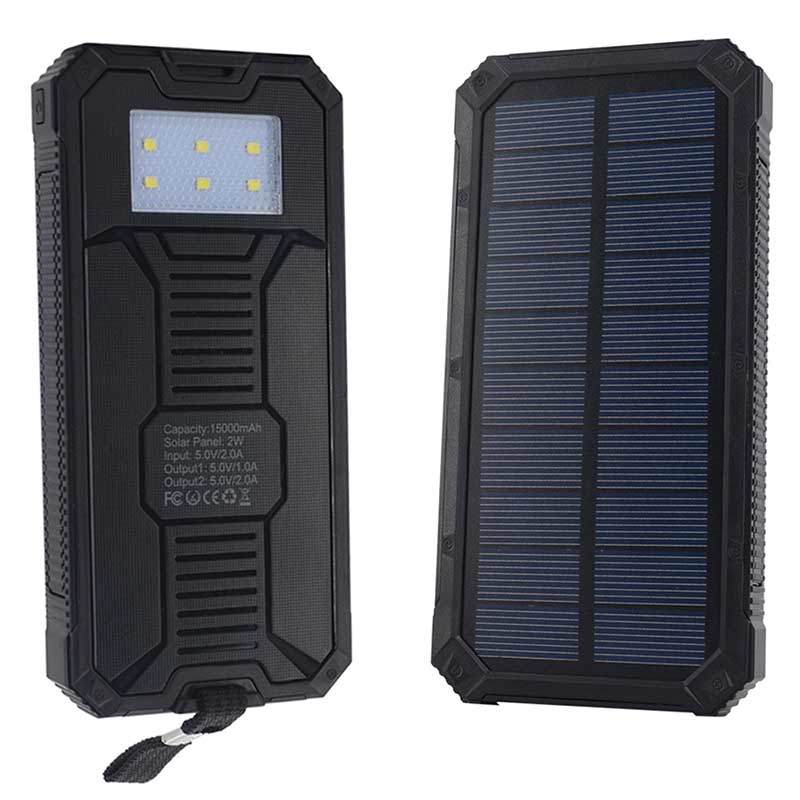 Reviews
1

review

5-star:

0

4-star:

1

3-star:

0

2-star:

0

1-star:

0
The author of this review received the product from the brand or its representatives in exchange for a review.
A creative, multi-function solar power bank.
Pros
Stored power to charge multiple handheld electronics
Offers two additional light sources, integrated and plug-in
Charges two (2) devices at one time
Bright integrated light with strobe function
Can be charged by AC, DC, or solar
Cons
LED indicator lights inconsistent
USB port connections not snug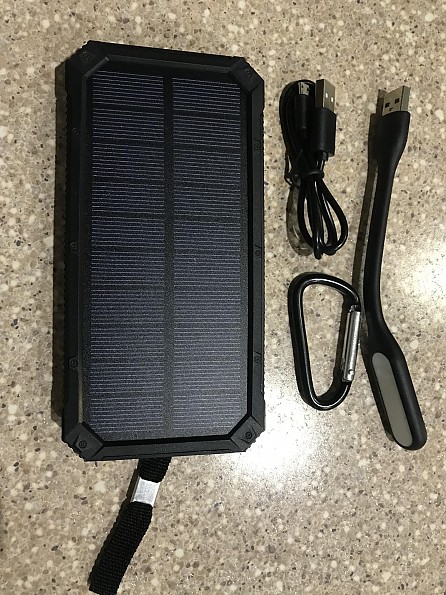 Renogy Solar Power Bank 15000mAh

PROS
Small  
Lightweight 
Versatile
2 USB ports
Integrated LED light
Additional detached light
CONS
No instructions
Finicky USB ports
The Renogy Solar Power Bank is a relatively small portable 15000mAh source of energy for handheld personal devices. Boasting a 2W solar panel with two USB outputs of 5.0V each.
As a member of another website, I am given products to test from time to time in exchange for a review. The Renogy Solar Power Bank was provided by the company for testing and review.
Box contents: 
Renogy Solar Power Bank
USB charging cord
Carabiner clip
Flexible USB reading light
The unit itself has a short lanyard attached to a plastic tab on the backside "top." The tab does not appear too robust so I suspect this will be the first area of failure if attached to a backpack and bounces against the pack during hikes. However, there is a duplicate plastic attachment tab on the backside "bottom," also. I will likely always secure the solar power bank to my pack utilizing both tabs with para cord.
On the "bottom" end of the case are two (2) USB ports, the charging port for AC charging of the power bank and four (4) LED lights that indicate what the current charge level is. As the power bank's charge capacity diminishes, one or more blue LED lights will blink.
On the opposite side of the solar panel is an integrated six (6) LED light. An "on/off" button is located on the side of the case. A quick double tap activates the light, an additional tap activates the strobe function. I am uncertain of the exact lumens, but it is bright, lighting up an entire room.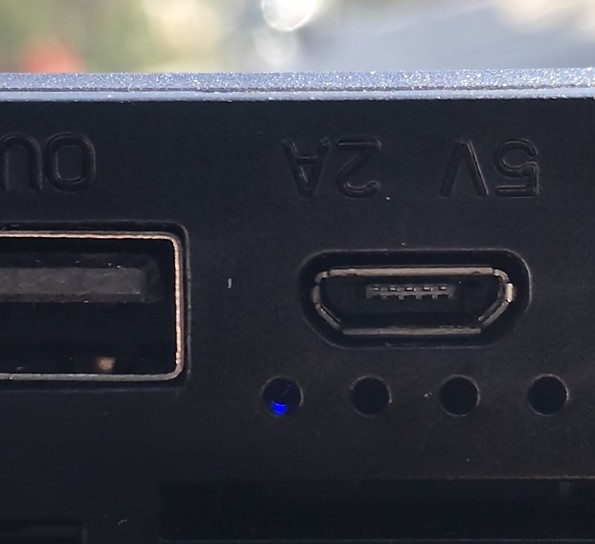 The additional and separate light is 7" long, plugs into a USB port and has a flexible rubber shaft for adjusting the light where you desire it. I would describe the illumination more for reading, as it does not project a beam, but rather a soft glow.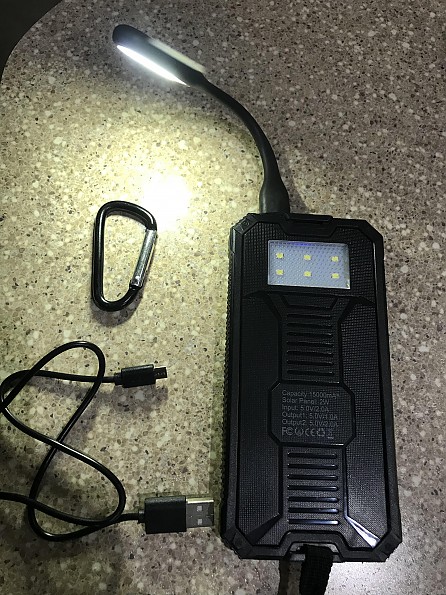 At 15000 mAh, there should be plenty of juice to power up several handheld devices before needing recharged itself.
At a single full charge from an electrical outlet, the Renogy Solar Power Bank charged an iPhone 7 
First charge 23% to 100% in 1:35. 
Second charge 19% to 100% in 1:40
Third charge 14% to 100% in 2:00
Fourth charge 17% to 100% in 1:30
Fifth charge iPad 41% to 65% (when the Solar Power Bank ran out of charging power)
Interestingly, the integrated LED lights still illuminated brightly, but it would not charge any devices after five heavy power outputs.

Charging in direct sunlight for 18 hours failed to yield positive results on this unit. Only producing one flashing indicating light of available power. Uncertain what the problem may be.
With continued usage, it appears that direct sunlight charging works, the blue LED charge indicator lights may be the issue. With one intermittent flashing indicator light a full charge on an iPhone 7 was complete in 1:15 from 11%. Upon calling Renogy tech support, they were unaware of any problems as this a new product.
I plugged the Renogy Solar Bank into an outlet shortly after and it fully charged displaying four solid LED indicator lights.
Final Thoughts
When fully charged from an AC outlet, the Renogy Solar Power Bank performs well, charging several handheld devices. When in direct sunlight, it produces a slower, but consistent charge. However, as previously noted, it does not utilize the solar panel to charge itself sufficiently in direct, consistent sunshine to be useful in that way.
On this Renogy Solar Power Bank, the USB ports felt a bit sloppy...as if there is not always positive contact. I found myself unplugging the USB cable and reinserting to receive a positive charge reading.
If used solely as a power bank that I powered up via an outlet and took into the field to get half dozen power-ups on my handheld devices it's worth consideration, as it was very effective. The jury is out on relying on its solar charging capabilities in the backcountry.
Source: tested or reviewed it for the manufacturer (I kept the product after testing.)

You May Like
Recently on Trailspace