Revant F1L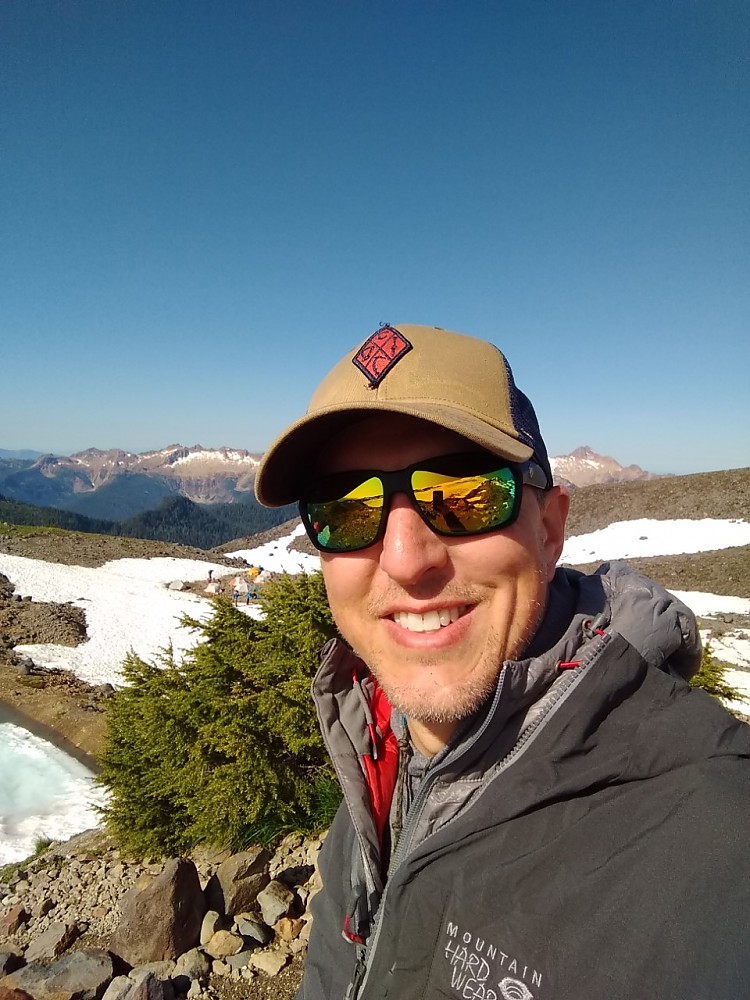 They fit, protect, and look nice.
Pros
They fit a variety of face shapes
Replaceable soft nose and ear pieces
Endless lens choices
Great case with storage for extra lenses
Great peripheral vision
Easy repairs/returns
Cons
They don't look like $150 dollar sunglasses
Non-adjustable
A great all-around set of sunglasses
Revant F1L Sunglasses
I used to think that sunglasses were all pretty much only about choosing a style that you liked. After a time as a brand ambassador for a different sunglass company (not Revant) I learned that there is so much more to them other than just looking cool.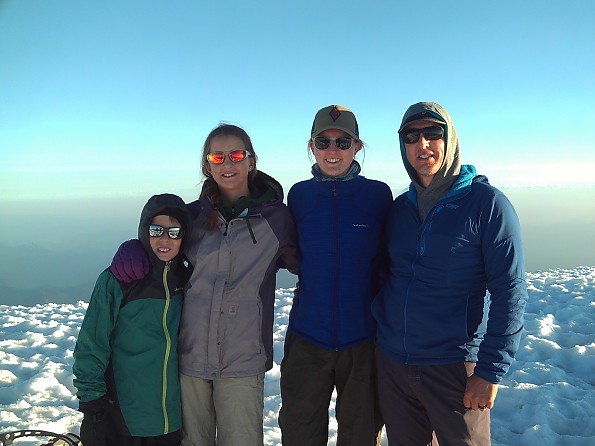 It's bright up here (Mt. Adams, 12,000-ish feet)
Why I need sunglasses:
A story: On Mount Baker, Jeremy, Rudy and I started climbing at 1:00 a.m. and at dawn on the summit we found that Jeremy had forgotten his shades at camp. Poor guy had an excruciating, profanity spewing headache by the time we returned to camp but luckily he suffered no lasting damage. The upside was that we made record time down the mountain. Sometimes losing or forgetting sunglasses can be life/injury threatening. Luckily, I brought my sunglasses. In hindsight I guess I could have let him borrow them for a while on our downclimb. Sorry, Jeremy. 
I spend a lot of my winters and summertime in the snow so I am learning a lot about how to protect my eyes with sunglasses and how they are not all created equally. The Revant F1L glasses have become an important piece of gear in my climbing/skiing/hiking kit. Their comfort, fit, durability, clarity, polarization and tint make them a great choice for days when the sun is out.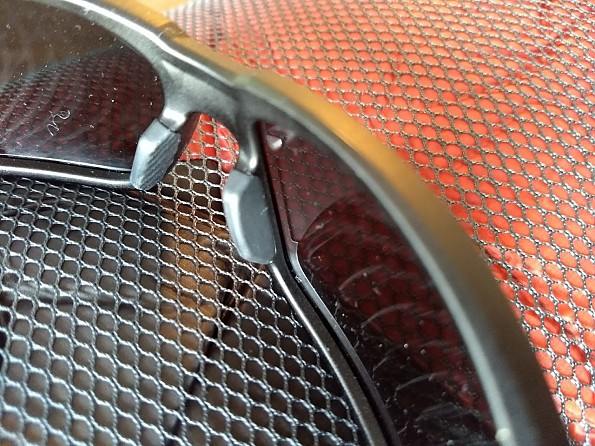 Curved to hold on tight and protect from all angles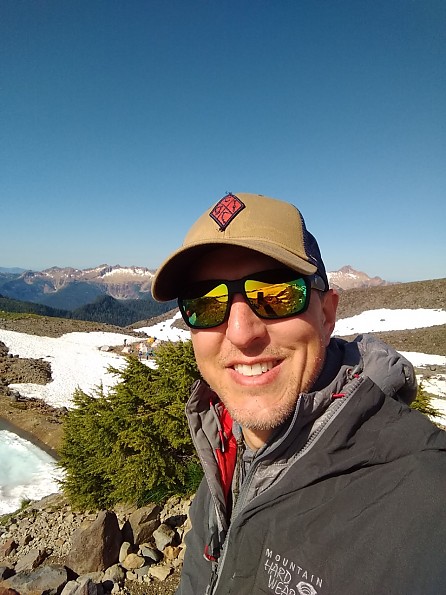 Mount Baker High Camp: notice the different lenses I bought from Revant for them.  See below for more info.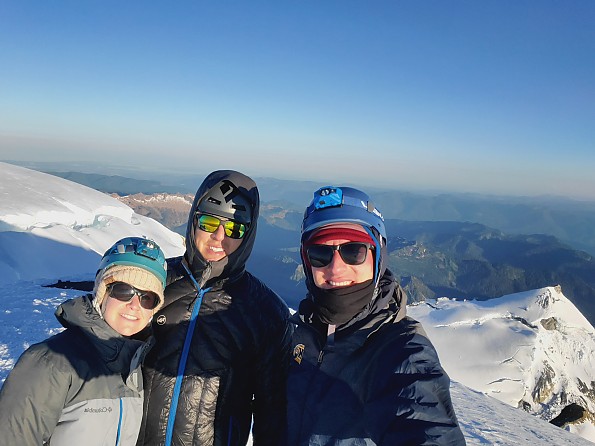 Mount Baker Summit

Other lens options: In the two pictures above, notice that I bought the yellow (Polarized Bolt Gold MirrorShield) reflective lenses.  They were recommended by Revant as an option for snow sports and I really like reflective coatings.  HOWEVER, the VLT of these lenses were SIGNIFICANTLY higher than the dark lenses they came with and my eyes were red, irritated, sunburned and possibly slightly snowblind (they felt like they were full of sand).  The takeaway: Use darker lenses for the snow.  I do hold Revant at fault a little because their literature says these lenses were adequate for snow but also, these lenses were not the original ones sent for review.  The original lenses were 8% VLT, the yellow were 12%.  The ones I bought said they were for, "Alpine - Mountaineering, ice climbing, glacier travel"  and obviously they are not. 
Looks:
You may say that function is all you care about, but I once cost a colleague $200 because I told him that his brand-new glasses made him look like Sally Jessy Raphael. We'll call him Neil, since that's his name. Neil claimed that function was all he cared about too but he never wore those glasses again. Neil doesn't talk to me anymore (no idea why) but he's doing well as an assistant principal so it's all for the best I guess. Except for those who still wear glacier glasses with leather side shrouds, (Julbo Sherpa wearers, I mean you) you probably want glasses that don't make you look like a nerd, especially if you wore them someplace besides a glacier.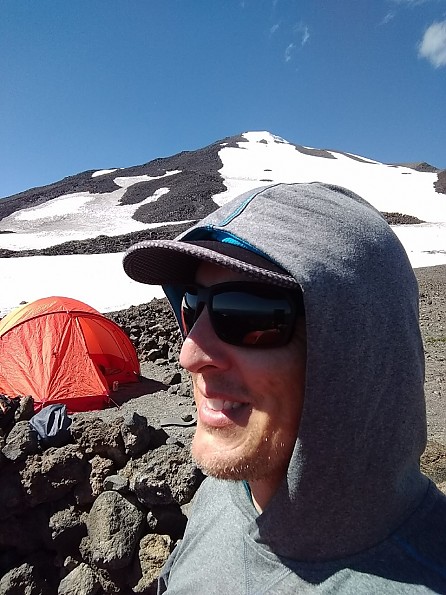 I got a great sunburn but my eyes were ok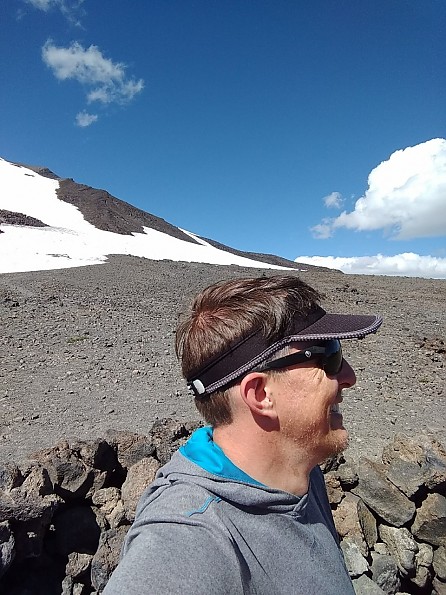 The style category is fraught with variables such as head shape, stylishness of the wearer, and a ton of others. However, the F1L glasses don't, according to the judgmental people in my life, make me look like a complete dweeb so they pass. My Mrs. likes them on me so I'm happy. Their sporty look isn't prancing fashionista-esque but also not Mr. Rodgers bland either. I found them to be a good balance.
Durability:
These glasses pass the ANSI Z80.3 standard which DOES NOT MAKE THEM SAFETY GLASSES, but it means that they do provide some impact resistance. It also means that they are reasonably sturdy. I did not encounter any durability issues with them.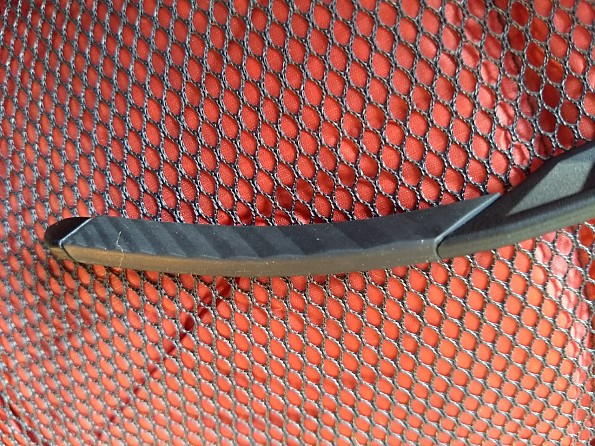 Soft and replaceable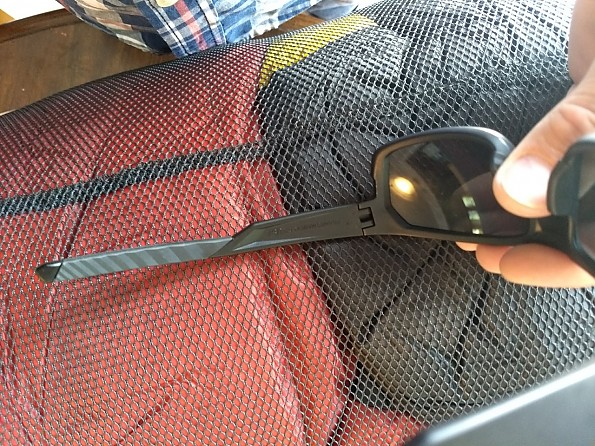 Fit:
These glasses stay on my face and never slide off. I don't really notice them on and they leave minimal marks on my nose after removing them. The silicone (rubber?) comfort padding in the photos is replaceable. I've run, motorcycled, hiked, climbed, skied, and swam in these and they stay put. When I wear certain ballcaps, the arms interfere a little with the hatband, but not severely.
I think a narrow-headed person might look awkward in these frames but it is really hard to tell how glasses will fit another person.
Comfort:
The red, mirrored Julbo Tensing glasses in many of my older profile pics always hurt my ears but the lenses were fantastic so I let it slide. The F1L glasses have no such issues and I actually look forward to wearing them.
Features:
I really like the wide coverage these lenses provide. They provide great peripheral vision and I don't feel like I'm turning my head as much as with flatter designs. I despise glasses that give me headaches because they don't wrap around tightly enough to block the reflected sun from the snow.
I wore the F1Ls in the summer so I didn't get a chance to test their anti-fog properties.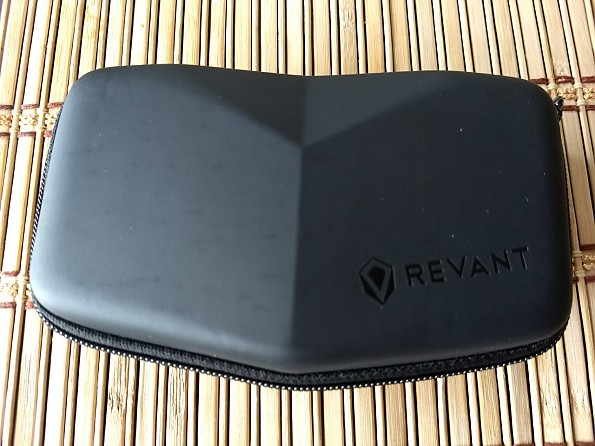 Great, big case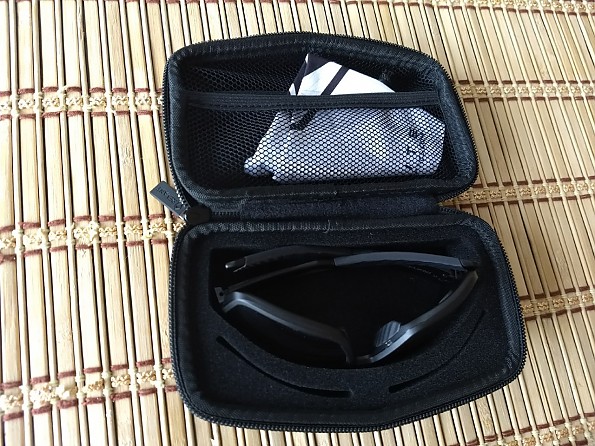 Room for spare lenses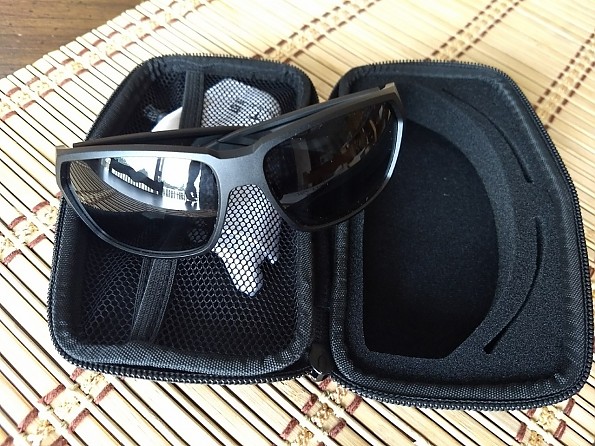 Extras:
The F1L glasses come in a great, but bulky hard case that has room for extra lenses which are available from Revant for a reasonable cost. There is also a soft cleaning cloth and drawstring pouch.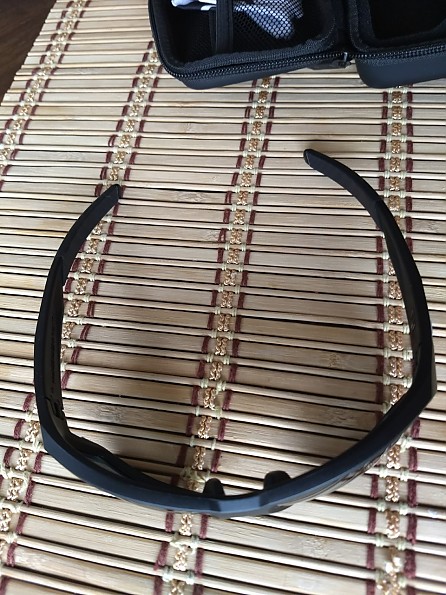 Clarity:
Many lens materials provide better clarity over others. The F1L lenses were on par with Oakley or Julbo glasses I have owned which seem to be higher-end.
My lenses were 10% VLT which puts them in the dark-er tint percentage but not quite limousine black. It is a surprise how many tint "colors" perform better in certain situations than others. Protection from the sun is also more than just darkness, the specific colors filtered matter. My trial pair had "Polarized Stealth Black" tint that worked well in every situation I encountered.
Some tints offered by Revant promise better performance in sandy, snowy, or wet environments, but mine were good all-arounders. I wore the FL1s on a glacier climb over 12,000 feet and found the tint to be dark enough without needing to remove them all the time to look in my pack for things. On a clear, bluebird trip I had no headaches after two days on the snow in the F1Ls. My old Julbo glasses were darker, but I had to remove them a lot when I hiked in trees or had to dig something from a pack because they were too dark.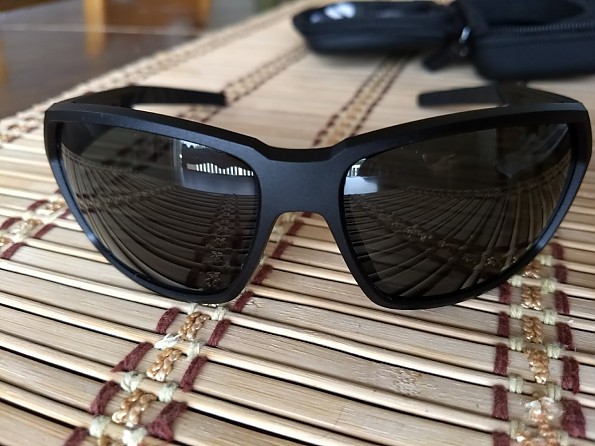 Polarization:
Many people dislike polarized lenses for the snow saying that they lose the ability to differentiate between ice and snow and wetness. I won't dispute their experience but I don't experience this personally. My optician recommends polarized glasses on the snow because snow is largely reflected light. Personally, I find polarization to be a net benefit because I can tilt my head and make the polarization effect "adjust" up or down.
I don't want to give a lesson on polarized light but basically reflected light and glare is cut by polarized lenses, something fishermen love because they can see under the surface of the water better where the fish are. I used to wear polarized lenses when I was a cop because I could see inside car windows better to tell if the driver was holding a cellphone or an Uzi. I like them driving because road glare is mostly eliminated. Looking at an LED screen in polarized lenses may be difficult so your GPS screen or digital watch may be harder to read.
Coating:
My test pair had no reflective coating but I would have liked to try a pair with reflective coating simply because I like to use them as a mirror to look at my face to see if I have rubbed in all my sunscreen. Plus, I think reflective lenses look cool.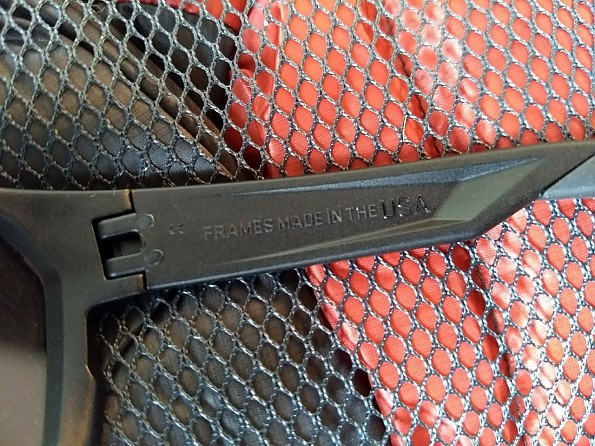 American Made:
Woohoo!
The company promises to never stop making lenses for your frames which sounds pretty nice if you are the kind of person who can keep track of their sunglasses long enough to wear out the lenses. In my life, my kids steal them and lose them long before they wear out.
Revant also makes replacement lenses for your Oakleys, Ray-Bans, and almost thirty other brands if you're interested. Revant also offers prescription lens compatibility and can make lenses for your prescription frames if you mail them in.
Warranty:
Revant claims to have a fantastic warranty. I've never had to use it yet so I can't attest to this.
Are they better than Oakley or Julbo? I'd say they're just different. They have a few distinctive features but truly, at this price point you are probably looking for a pair that fits well and compliments your face and style. I consider them equal to the other popular sport brands at this price range.
UPDATE 10/2018: One of the arms on them broke where they attach to the frames the day after I published the review. It was sorta my fault. The nice people at the returns department sent me a return label and shipped me a fresh pair right away with no hassles.


Who are these for:
People who want quality lens and frames with options to upgrade.
Those who have different hobbies which dictate swapping lenses occasionally.
Hikers, skiers, boaters, and climbers who spend lots of time in intense sun.
If you are in the market for sunglasses at this price point I recommend giving them a shot.
Your Review
Where to Buy
Help support this site by making your next gear purchase through one of the links above. Click a link, buy what you need, and the seller will contribute a portion of the purchase price to support Trailspace's independent gear reviews.
You May Like