Ryders Nelson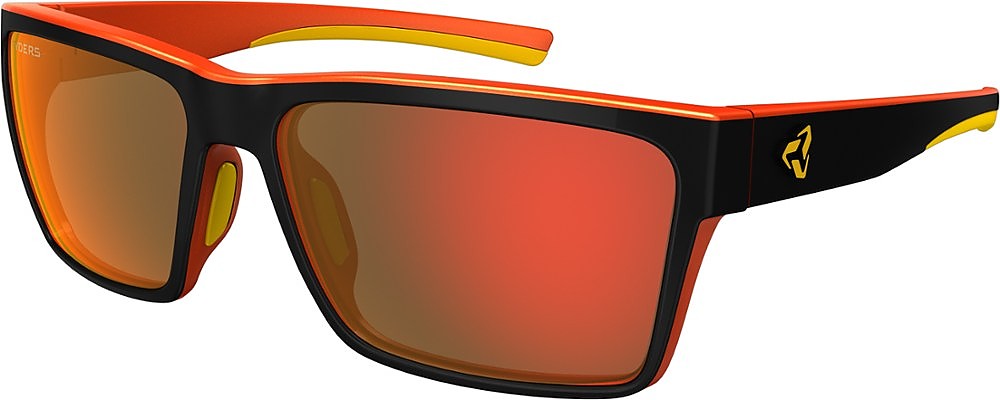 The Ryders Nelsons are a very light and comfortable pair of sunglasses that are well suited to high energy activity. Designed for cyclists, the Nelson's strengths carry over well into trail running and hiking.
Pros
Very comfortable
Won't fog up
Very lightweight
Very durable
Big lenses
Oil resistant coating
Types of Lenses
Ryders offers several varieties of lens technology for different conditions and activities. Offered are Photochromics that adjust tint for different brightness levels, antiFog tech that fights fogged lenses, Polarized lenses for maximum clarity, veloPOLAR's that are polarized without optical anomalies, and various combinations of the technology.
There is a breakdown of the advantages to each on their site, and the information is presented in a clear and concise manner. Ryder's has a great website at www.ryderseyewear.com with tons of info, which is often sorely lacking in outdoor products. 
The lenses tested were the veloPolar antiFOG Grey [14% VLT.]  This is one of the darkest lenses offered by Ryders.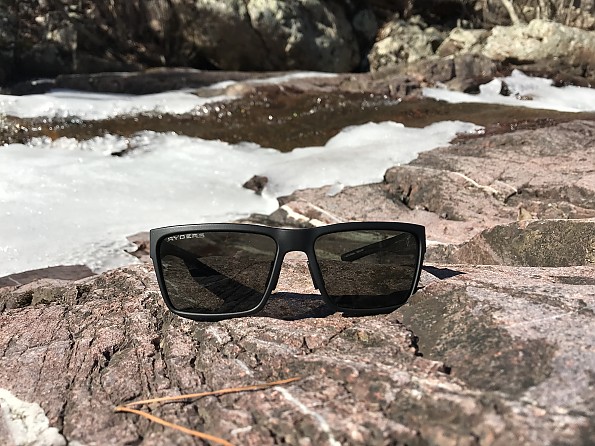 veloPolar
The stated advantages are "fights glare, enhances definition, increases contrast," and "ideal light conditions: bright."
The veloPolar in the description is Ryders method of optimizing a polarized lens so that depth perception and normal vision remains true without optical anomalies. I can attest without a doubt that the lenses do fight glare, enhance definition and increase contrast. As dark as these glasses might appear from the outside, when wearing them visual acuity was significantly better in all but the dimmest of conditions. The tinting works equally well in a sunlight forest as on a glade or meadow. 
There was no noticeable loss in acuity through car windows or viewing electronic screens.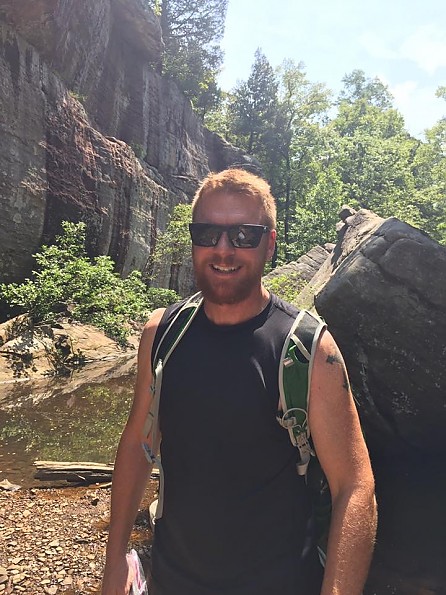 Above: The Nelsons fighting glare and fogging on a hot summer day.
Wearing the Ryders while trail running and backpacking is a treat. The normal glare of sunlit leaf litter and jagged rock takes on a whole new vista of crisp colors and shapes while they're on. I found myself forgetting they were there when normally taking off and putting on sunglasses would be part of my normal routine of a thousand micro-adjustments a day. 
Chugging up that big, treacherous hill in a tunnel of green only to emerge in a blinding meadow? No problem for the Nelson's, they can stay on the entire time. Speaking of chugging up that hill…
antiFog
The antiFog works!  I've used the Nelsons trail running here in the Midwest in 90°F+ temperatures in extremely high humidity and was unable to get them to fog. On the opposite end of the spectrum, I've generated heat and sweat in single digits F with a balaclava on and been unable to get them to fog. In one test, I vented a buff with my breath going directly over the rear of the lenses. While they did see liquid drops form on the lenses (as anything would have under those conditions) there was no fog!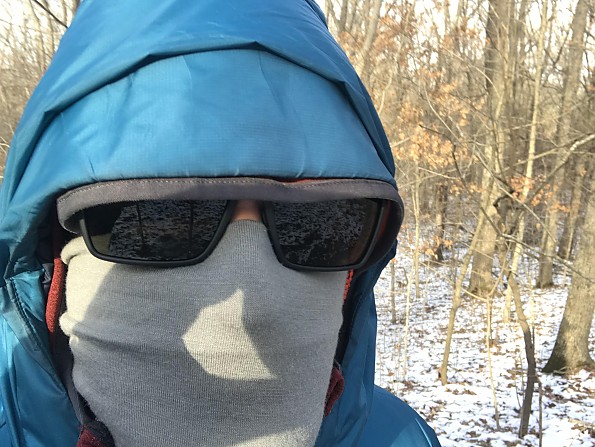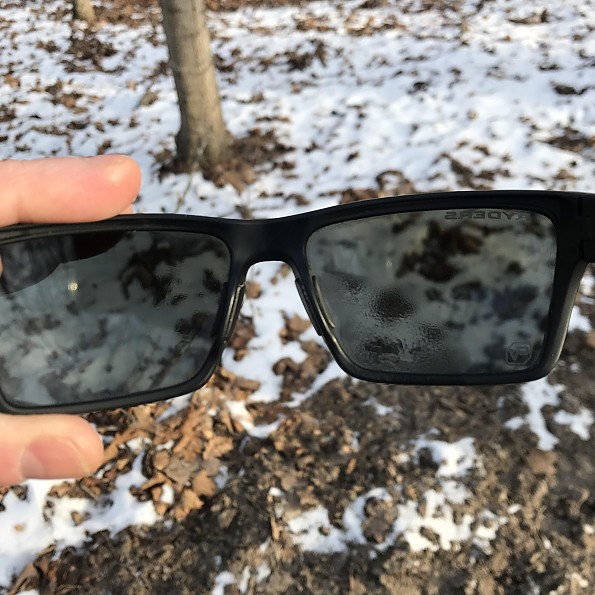 Above: Could only get condensation in the form of water droplets using an extreme method, still no fog!
The rear of the lenses have the antiFOG coating, which is stated as never requiring reapplication, and a water resistant, hydrophobic front. The front is designed to shed water, which seems to work. The few times I cleaned the lenses I had no issues with dried watermarks or the like.
Style
The lenses are large. They do a good job covering a wide field of view and the matte of the frames eliminates glare. While the size is great for the performance of the glasses, and the frames and lenses aren't overly technical looking, they aren't the most stylish glasses. There are several varieties of frames to choose from, however.
Comfort and Stability
The Nelsons are very comfortable and stable. The fit for me was good out of the box and I did not have to swap out the included three sizes of nose grips for best fit. Changing out the nose grips is easy—a pinch and a push does it. The frames are made of a matte thermoplastic which feels soft to the touch. Weight on my scale was an ounce exactly.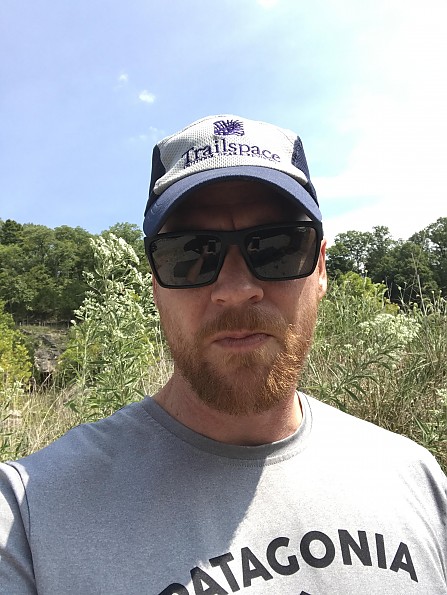 Above: Trail running in summer. Alternating between thick hardwoods and open hilltop meadows.
The frames fit snug without being uncomfortable. The shape of the frames hasn't changed over the testing period.  They are as stable today as when first unpacked. Ryders markets these glasses to road and trail cyclists, so they are designed not to fall off during intense activity. I fell hard down a hill while trail running once while wearing them, tumbling several times, and the glasses stayed put. I would assume this fit would transfer to skiing as well, though your mileage may vary, and you might want to use a loop or croakie, though I don't think that would be necessary.
The feel of the frames combined with the low weight makes me almost forget I have them on when wearing them. As light and comfortable as they are, these frames aren't falling off with normal mishaps. A+ for comfort and stability.
Durability and Construction
The frames are made of Grilamid TR90, which the company claims have extreme flexibility, durability and light weight. I would agree with this assessment. While backpacking with the Nelsons when I wasn't wearing them they were stored in the included microfiber pouch in an ULA Shoulder Strap pocket on my OHM 2. While glasses are one of the few varieties of gear I go easy on, my backpack is not one of them. The pack was stuffed into trunks, thrown into trucks, collided with a tree or two, and dropped on the ground casually dozens of times, and these glasses came out looking and fitting like a champ! The frames are still tight and the lenses are unscathed.
Below: Bright roadwalk near Owls Bend, Ozark Trail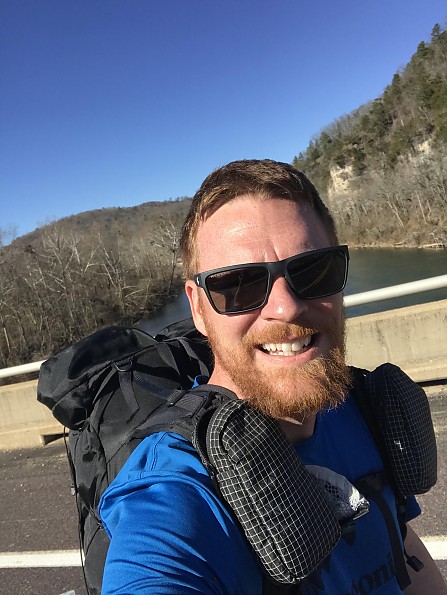 The lens has an applied scratch resistant coating, and for the amount of time I've had the glasses I'm surprised to say that they have no scratches. 
Care
One of my favorite features of the Nelsons is the Oleophobic (oil resistant) coating on the lenses, commonly applied to smart phone screens to keep smudges at bay. It keeps oils and smudges from fouling the lenses and by extension keeps the dust and grit that stick to the oils at a minimum. With other varieties of sunglasses I've owned I find the need to clean them almost daily, the Nelsons with the same rate of usage are cleaned maybe monthly if not less frequently. 
To clean I used warm water with a microfiber cloth.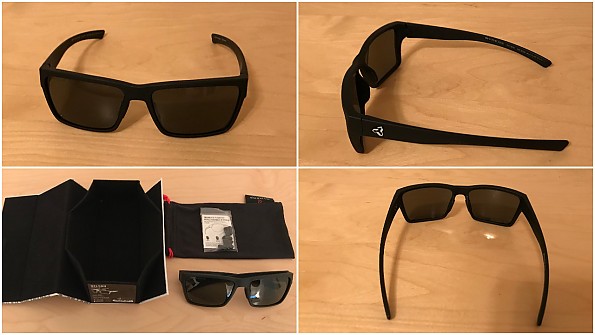 Above: Glasses come with hard and soft cases, and three sizes of nosepieces for a custom fit
Conclusion
While technical eyewear isn't something I had given much thought to previously, these glasses have made my outdoor experiences over the last six months better. 
While the MSRP is $139.99, it seems these glasses can be picked up for quite a bit less depending on where they are purchased. The initial pricetag is a bit steep, but if you can manage not to lose them I believe they would be a good investment.
I would recommend these glasses to runners, bikers, hikers, and anyone who practices a high energy outdoor sport. I have used the glasses extensively in cold and hot weather, though they have not been used in snow sports, I believe they would be a good fit for these activities as well.
Below: Apparently trail running makes me unhappy, post run well below freezing: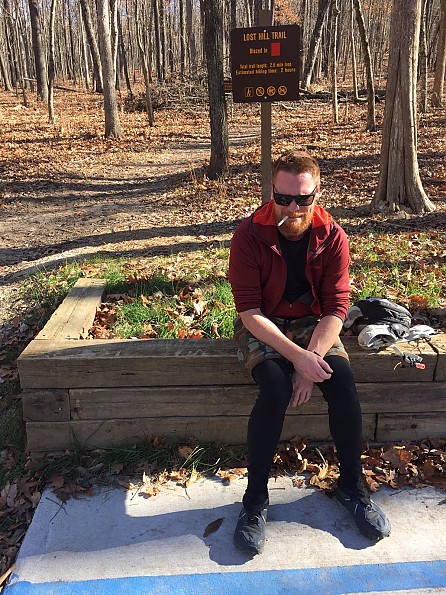 Testing Conditions
July 2017 to February 2018. Trail running in IL and MO from the 20's to the 90's F. Backpacking and hiking in IL, MO, and MI from the single digits to the 90's F. Driving and day-to-day use.
Source: received for testing via the Trailspace Review Corps (Sample provided by Ryders for testing and review)

Your Review
Where to Buy
Help support this site by making your next gear purchase through one of the links above. Click a link, buy what you need, and the seller will contribute a portion of the purchase price to support Trailspace's independent gear reviews.
You May Like
Specs
| | |
| --- | --- |
| Price | Historic Range: $43.93 |
Recently on Trailspace