Sling-Light Chair

#3 in Camp Chairs
Specs
Price
MSRP: $143.95
Reviewers Paid: $75.00-$85.00

Weight
18 oz / 510 g (chair), 4 oz / 113 g (headrest)

Dimensions
26 x 16 x 1.5 in / 66 x 41 x 3 cm

Maximum working load
250 lbs / 113 kg

Maximum design load
450 lbs / 204 kg

Frame
Heat-treated aluminum alloy drawn seamless tube

Sling
Nylon, double layer insulated with closed cell foam

Reviews
5

reviews

5-star:

4

4-star:

0

3-star:

0

2-star:

0

1-star:

0
Best camp chair ever on the market!
Pros
COMFORT!
Lightweight
Adaptable. Multi-positions.
Cons
Has to be tied outside most packs
People with bad knees may find it difficult to get up and out of the chair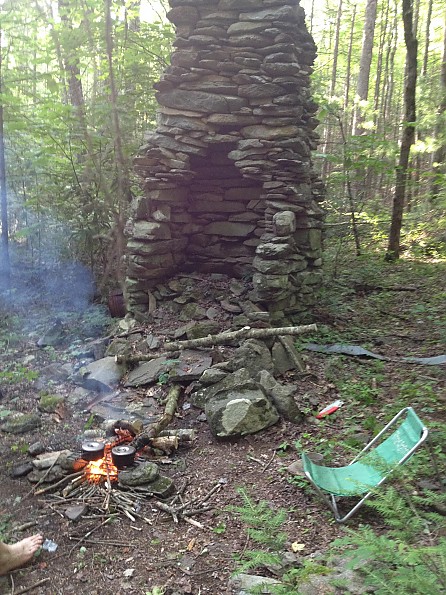 The Sling-Light Chair is one of my favorite pieces of gear.

And...IT IS NO LONGER IN PRODUCTION!
So why would I waste my time writing about it? It is with hope that someone in the industry sees it, buys the rights to it, copies it, or whatever it takes to make it available once again.
I've had this chair since the late 1980s and it's still going strong. I know a handful of people who also have the chair and have had it for nearly as long. Virtually everyone I know who ever tried it LIKES IT.
My long time camping partner and myself have asked each other many times, "Why hasn't this chair caught on?  Why do so few people even know about it? Why don't camping stores ever stock it? Why is it so hard to get?"
Some of the answer is that it has been produced by a small cottage shop, by a man who preceded the internet, in a niche market, for a product that you can get by without.
I have talked with the company owner a few times over the years. (I have no connection to the either him or the company.) About 4 or 5 years ago I wanted to order a chair for a friend as a gift. I called to place an order and as usual the owner answered the phone himself. He took my info for the order and then we started chitchatting about the chair.
He has been quietly making them since back in the 1970s. Doing it his way, and on his terms. He told me he had enough materials on hand to make them for about two more years and that he planned to retire. After hanging up the phone I periodically thought about what he had said for another year or two  I decided that I had better get a spare in case anything ever happened to my old one. I called him up again and placed another order. 
Then about a year later I noticed on his spartan website that he was no longer taking orders.  (The website is still up at http://www.slinglight.com/)
The inventor/maker has obviously decided to give up the work life. But someone needs to take his unique product and run with it. No other backpackable camp chair comes close to it for comfort or versatility.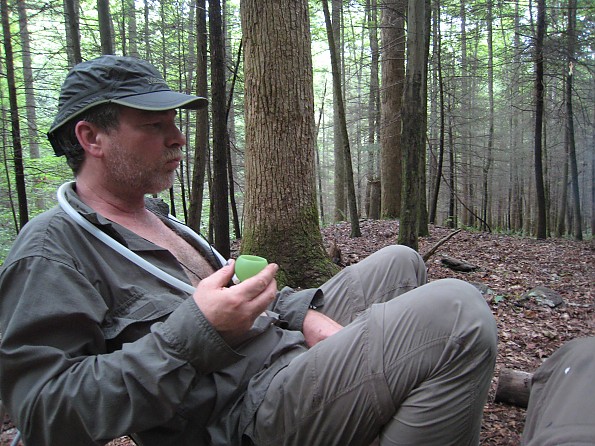 The "sling" aspect of the chair allows one to lay back like a recliner...or sit up to cook or tend the fire...or just relax in between. Being able to occasionally change or adjust your position prevents the feeling of having held the same position for too long. I couldn't begin to count the number of times I have fallen asleep in this chair.
As I see it, there are only two cons regarding the Sling-Light:
1.  Obese people or older folks with bad knees may have difficulty using it, or more specifically, getting out of it. One has to pretty much have the agility to stand up from a squat.
2. The other con is that it has to be tied to the outside of most backpacks. That's not a big deal to me but may be a deal breaker for other people. 
It will however fit inside my Mystery Ranch Crew Cab.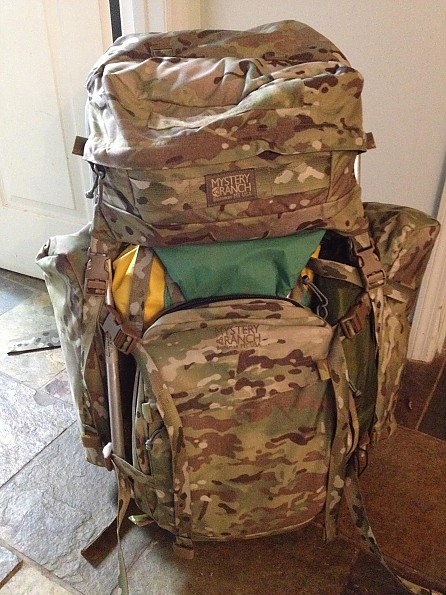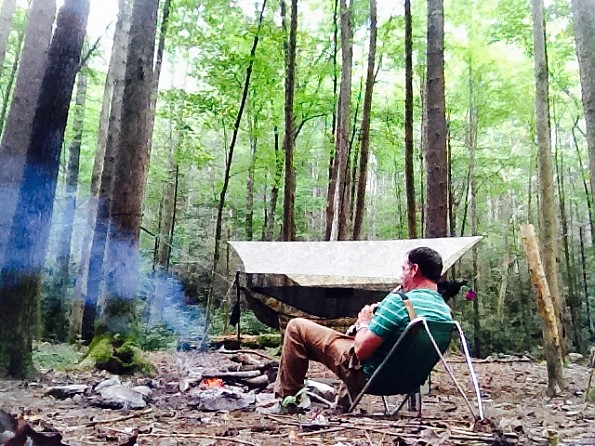 Source: bought it new
Price Paid: $75

I wish it was still made of titanium tubing and super light. I paid $85 for the one I bought in the '80s and loved it. This is the only chair I would ever take backpacking. At the end of a long day of hiking it is like sitting in a lazyboy lounge chair. I will be ordering a new one as soon as I get paid.
Pros
Strong
Durable
Warm
Comfortable
Smallest pack size
Stable
Cons
I can't think of anything
Okay, yes it is low to the ground
Experience
This is the only one I ever liked enough to replace, but I couldn't find it anywhere, anymore. Thank you for bringing it back!
Source: bought it new
Price Paid: $85 + tax at Desert Mountain Sports in Phoenix, AZ

I manufacture the Sling-Light camp chair and headrest and have since 1977. We stopped making the chair from 2014 to 2019 because of low demand and high production run costs. We restarted production in 2019 and it is available to order directly from the Sling-Light website.
Pros
Lightweight
Comfortable
No assembly
Snap on the headrest and sit down
Cons
Expensive
Does not disassemble for transport
I developed and manufacture the Sling-Light camp chair and headrest so I will let the customers review the chair as I have seen in this section.
It is a great chair, but has its limitations as to size, weight, and cost. It is a product that is designed specifically for backpacking, which is where the size, weight, and cost come into play. It generally is most comfortable for people of 5'11" and less than 175 lbs.
Because it is a sling design you can slide around as well as adjust the angle of the frame with the V-brace to be very to reasonably comfortable. 
Experience
45 years of use!
Source: We manufacture the Sling-Light camp chairs

Developer and manufacturer of the Sling-Light camp chair
I too wish someone would start making these again. Light and comfortable. Too great a design to not be manufactured.



Pros
Lightweight
Comfortable
Headrest is GREAT
Easy to strap onto outside of pack
Cons
Takes some dexterity to get up out of.
I too wish someone would start making these again. They are the BOMB. I, and my trout fishing buddies, bought Slinglites from the manufacturer in the late '70s—sold out of his home in California, if I recall.
In forty-plus years backpacking and fishing in WV/MD/PA/VA, none of us have had any issues with them...no bends, breaks, or failures among the four Slinglites! Wish I could say the same for the four of us!!
Experience
Have used this or a Crazy Creek for (OMG) 40 years. Slinglite is more comfortable than Crazy Creek. CC is easier to pack in than SL. I opt for SL 9 times out of 10. Cool to see photos of people using SL. I haven't seen one outside of our small group.
Source: bought it new

I also have one of these chairs bought from REI many years ago. Still going strong. Not used much, as stated, hard to strap onto backpack. Would buy another if the opportunity came up.
Source: bought it new
Price Paid: ?

You May Like
Recently on Trailspace