Sole Softec Response

The Softec Response has been discontinued. If you're looking for something new, check out the best insoles for 2023.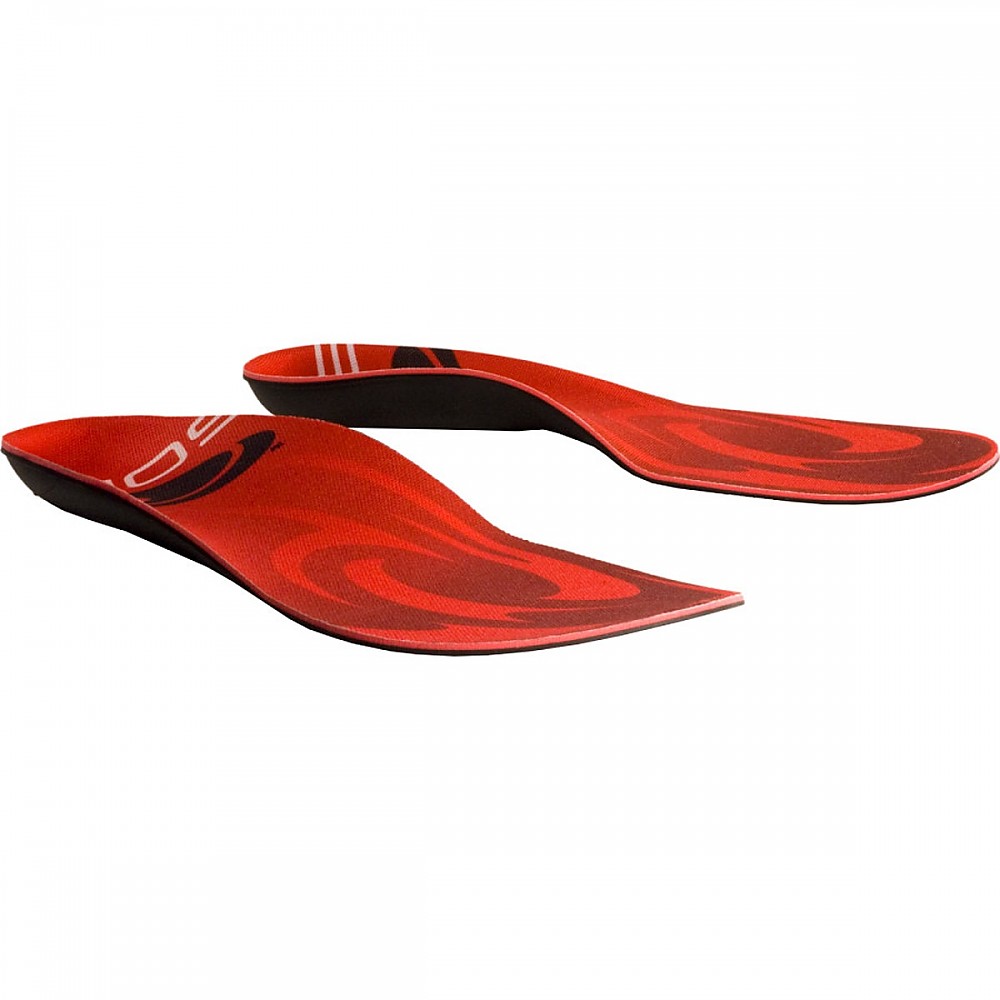 Sole's Softec Response is a 1.6mm heat moldable insert that creates a "custom fit" to the user's feet. It provides the arch support flat footed hikers need to continue comfortably on the trail. From the moment a user inserts these insoles they will feel the difference.
Pros
Excellent arch support
Immediate improvement in hiking comfort
Comfort improves as insole molds to your foot
Cons
Although they are reasonably priced for an insole, they are still nearly as expensive as the hiking shoes I once used.
About the reviewer: I am a 190lb, 6'2" male with osteoarthritis in both my knees and flat feet. A year ago I was in physical therapy after wrecking my knees on a 75-mile hike. My therapist told me my flat feet aggravated my arthritis by keeping my legs and knees out of alignment. Despite vast improvements, mild knee pain is a daily part of my life. I hike in size 10.5 shoes (though my Birkenstock size is 11 [44 Eur].).
Conditions of testing: I completed an 85-mile hike in hilly terrain (constant ups and downs) carrying a starting weight of 25lbs. Hiking conditions ranged from warm, dry days to cold, wet days. Feet were soaking wet at various times. Inserts were worn inside a pair of Patagonia Drifter AC. I wore Smartwool PhD Run socks (review to come.) and Injinji Performance Crew Socks as a liner (review to come.) I tried hiking with and without Body Glide (review to come) on my feet, and found no noticeable difference. Black Diamond Hiking Poles were also a part of the equation.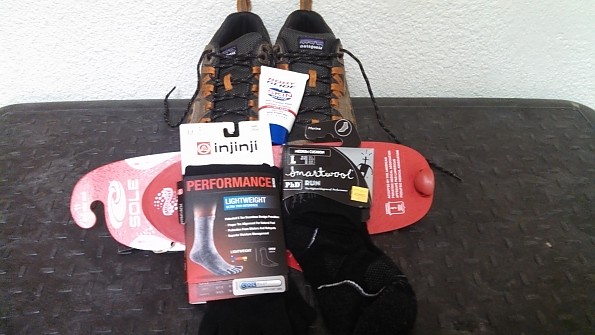 Finding the right insole: I visited three outdoor gear stores. Each of these pointed me to Superfeet. However, after the first store I knew none of the SF models gave me the arch support I needed. In frustration, I went to a locally owned running store. I went into the store wearing the Patagonia and said I was looking for a good insole. I knew I was in the right place, when the salesperson said to me, "Well, I noticed your flat feet when you walked up to me. So we need to improve your arch support."
BINGO! Walking past the SF display, she took me to the Soles and selected a couple of different models. The first pair I tried on were vastly better than anything else I had tried, but the sales associate was not satisfied. She gave me the Softec Response and told me if these didn't work, I'd have to spend a few hundred dollars on custom orthopedics. Fortunately the Softec Responses were perfect!
Note: I am not discounting the value of Superfeet or any other insole. They just did not work with my flat feet.
Fit: Recommended break-in time is three days, and from the moment I tried these on, the comfort of my shoes increased exponentially. However, the Softec Response is "heat moldable," custom-fitted. By this, the company states heat will mold the shoe to the users foot. Molding the shoe can be accomplished in one of two ways. Either 1) the user can place the insoles in the shoes and wear them for a few days until the foot beds mold to the feet, or 2) the user heat the insoles in an oven to 200F/90C and then put them on immediately. I chose the wearing method, as I feared making an error. As with many insoles, trimming is an option, but this was unnecessary for me.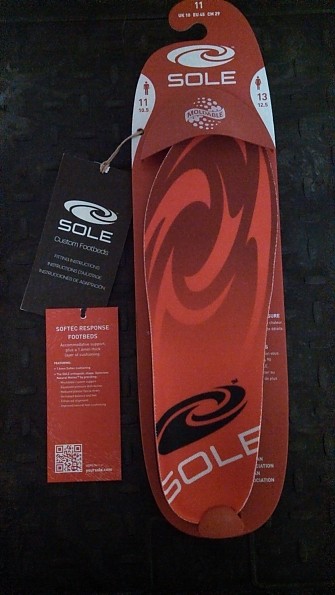 Comfort: As I stated, I live with daily knee pain. However, the combined hiking system (shoes, insoles, socks, poles, lighter pack), along with taking time to stretch throughout the day, allowed me to hike further with virtually no discomfort. By this, I mean I felt no arthritic pain the first 4 days of my hike and only a twinge of arthritis on days 5 & 6. In fact, I felt so good after my hike that I took my kids to St. Louis' City Museum the next day (think "man made caves" or "McDonald's playground for adults.").
Construction & Durability: These have already outperformed some of the Dr. Scholl's stuff I've used in dress shoes. The held up well on my 85-mile hike, and I expect they will last as long as the Patagonia hikers, meaning several hundred miles. They come with a 90 Day Guarantee.
Video: While this video focuses on being blister free, it provides insight into my satisfaction with this product and my entire footwear set up.
Summary: Sole makes a number of products for various foot types. The Softec Response is exactly what I needed for my flat feet and arthritic knees. I completed 85-miles and could have easily have continued on for many more days of hiking. Well worth a look!
Source: bought it new
Price Paid: $50

Your Review
You May Like
Specs
Price
Historic Range: $21.98-$45.00
Reviewers Paid: $50.00

Recently on Trailspace