SPOT Connect

The SPOT Connect has been discontinued. It was replaced by the SPOT X 2-Way Satellite Messenger.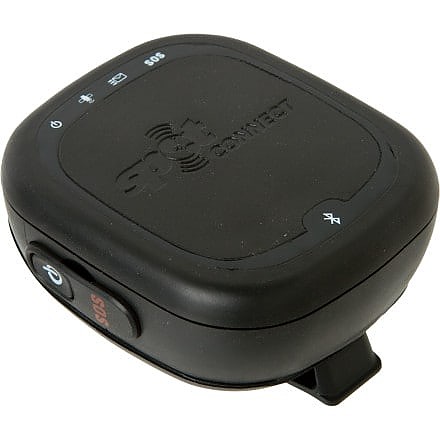 Works great with my smartphone to upload messages to Facebook or for friends/family to track us, but gives us peace of mind should anything bad happen and we need help.
Pros
Small and durable
Great battery life
Cons
Can be slow to upload messages
Can only write messages of so many characters
Product is well made, durable and has excellent battery life. We travel on our ATV's in areas of Northern Ontario which does not have any cell phone coverage. Should we break down, or get hurt we would have no way of contacting anybody to help us, so we were looking for something we could carry with us.  
It is easy to use and when paired with our smartphone allows us to post updates on Facebook for our friends/family to see.  We have also shared the live tracking feature for people to see where we go on our rides.
We have been using our Spot Connect now for almost a year, and would highly recommend it!


Disclosure: The reviewer received a sample of this product from the brand or its representatives in exchange for a review.
Source: tested or reviewed it for the manufacturer (I received a sample of this product from the brand or its representatives in exchange for a review. I kept the product after testing.)

Avery helpful device which is easy to us. I use it now for one year and 5 months, cycling around the world. It is used with the iPhone 4S. 45 letters message. You can connect it with Facebook or Twitter.
Pros
45 letters message
Easy to use
Link to Facebook and Twitter
Cons
Expensive
Only Lithium batteries, which you can not buy for example in Central Asia
Sometimes it takes very long to find connection to a satellite
in cities with high houses difficult to use.
We are traveling now for over one year by bicycle. We used the device in the desert of Kazachstan and in the high mountains with snow and cold in Kyrgyzstan. No problems. You can follow our track, so you can see, that it is working quite well.
Search for global-cycling on blogspot. There is a live-tracking.
http://global-cycling.blogspot.com/
It is connected with spotwalla, and 90% of the usage, the device is reliable.
Our friends love to follow our track and honestly I would buy it again.
Source: bought it new
Price Paid: 120 EUR

Spot can remove one's fear of being stranded in a no cellphone place. It can save your life!
Cons
I don't see any weakness in Spot
i have had my Spot for several years and it is still just perfect.  Johannesburg, Ca, has been my go-to place.  I live in Las Vegas, Nv.  To get to Johannesburg I have two choices.  I15 and then another hi-way.  there are many wrecks on I15 and the traffic is awful. 
I choose my second choice which is to drive thru Death Valley. There is little cell phone service in Death Valley so if one has a problem what can one do? Use Spot to come to the rescue. I've read of several deaths that could have been prevented if only the person that died had been carrying a Spot.
Not much expense  for such a great item. If one never uses it then it is still worth the cost as it takes away fear and lets one enjoy the trip.
Source: bought it new
Price Paid: $100

I carry on my ATV in some rugged Nevada mountains. Great having the unit handy for emergency. Also use to check in with contacts. Gives loved ones a secure feeling.
Pros
Rugged
Batteries last a long time
Cool gadget
Cons
Not being able to add contacts in the field
Slightly bulky for carrying in pocket
I try not to put too much trust in electronics out in the wild, but this unit provides a lot of comfort and trust.
Source: received it as a sample, freebie, or prize (Golf tournament raffle prize)

Good service at first, then the product gets disconnected... Please buy a new one!!!
Cons
Not usable after years as they disconnect you
At first it was a great product.
After a couple of years they disconnect you and do not support you anymore!!
Please buy a new device!!!!
I now have to throw away a perfectly working product as the company does not support it anymore. It's not even old. It feel like parking your four-year-old car in the trash.
Unbelievable!!!
Do not buy any SPOT products. They will give you a bad deal in the end!!!
Source: bought it new

Your Review
You May Like
Specs
Price
Historic Range: $25.49-$169.95
Reviewers Paid: $100.00

Recently on Trailspace