Tilley TTC2 Tec-Cork Hat

Top 25 in unisex Winter Hats
The TTC2 Tec-Cork Hat has been discontinued. If you're looking for something new, check out the best winter hats for 2023.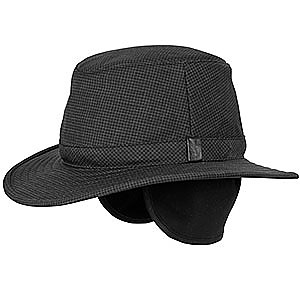 You will grow to love your Tilley Hat.
Pros
Waterproof, windproof
Warm and breathable
Comfortable for shoulder season hikes and moderate winters
Indestructible
Excellent warranty and insurance against loss
Cons
Noisy when worn with a pack or high collar
No chin strap or cord
Background:
The original Tilley Hat was meant for yachting, but the design turned out to be an indestructible cotton hat that worked well for every kind of outdoor activityand even for world travelers. The design of a typical Tilley Hat is pretty straightforward – think 'Indiana Jones meets Nature Photographer', with a high crown and a wider brim sloping down at front and back. Backed by insurance against loss and an excellent warranty, the hats quickly established a very good reputation and became a standard against which other designs would be measured.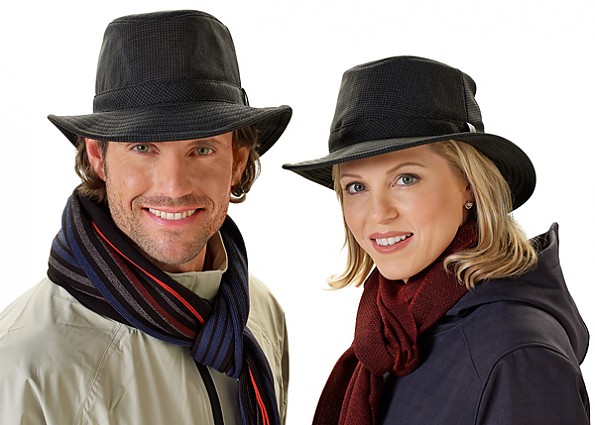 Winter:
One major step forward for the Tilley company was the creation of the T5 line, a hat designed for use in winter! With insulating fabrics, and heat retaining design elements such as concealed ear flaps and a crown with closed-cell insulating foam, it was so successful that it sold out in its first year of manufacture.
The latest development in Tilley winter hats is the Tilley 'Tec-Cork' Hat. It draws heavily on modern technology while remaining faithful to the Tilley tradition.
Materials/Features:
The materials used in the Tec-Cork Hat are interesting. The body of the hat is made out of Tec-Wool, a rain and snow repellent wool blend, that sheds dirt as well. Inside is a waterproof and windproof 'c_change' membrane made by Schoeller Switzerland, which reacts independently to changing temperatures and activities. Very breathable, the weave opens and closes in response to temperature changes to let air flow in and out.
'corkshell Fabric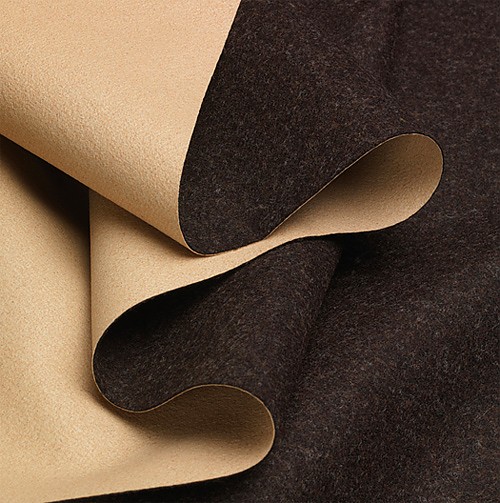 And the source of the name, 'corkshell wool fabric (also made by Schoeller) is backed with cork particles and is used in a separate insulating layer. It's hard to assess which specific differences the cork liner makes, other than to conclude that overall the hat is warm and comfortable, but the Schoeller website says that:
"corkshell offers much higher thermal insulation than functional fabrics while offering both high breathability and wearer comfort."
In practice, I have to agree that the combination of hi-tech materials (including the corkshell) works very well. 
Other features include an internal band that lets you compensate for the difference in fit with the earflaps up or down, or to tighten the hat band in high winds. While not very heavy, the ear flaps have Spandex in the fabric, and they cup your ears and cover the back of your neck fairly snugly.
The brim is longer in the front and back offering protection from rain and from the sun (UPF 50+) and it cuts the wind to some extent. The hat is absolutely crushable and packable and when squashed bounces right back into shape with no distortion, so you can stuff it into your pack if you don't need it right away. It also floats, just in case it lands in the water. Most dirt can be easily sponged off the fabric, but dry cleaning is recommended for more serious problems. The hat is mostly wool after all, and you don't want it to shrink!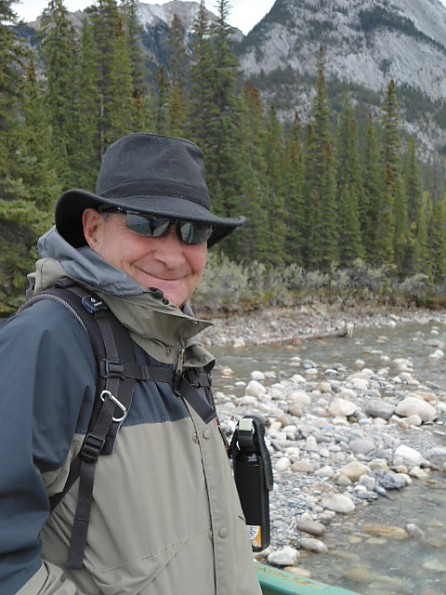 Performance:
In actual use, the Tilley 'Tec-Cork' Hat has very few limitations. The temperature controls work well and, with easy to moderate exertion, the hat kept my head comfortable at temperatures from +10°C/50°F down to -10°C/14°F. Below freezing I dropped the earflaps down, and they let me keep going without cold ears or neck to -10C.  Hat sizing is quite accurate when ordered, and the band can be easily adjusted for absolute comfort. A note on sizing; you will want to know your hat size when ordering.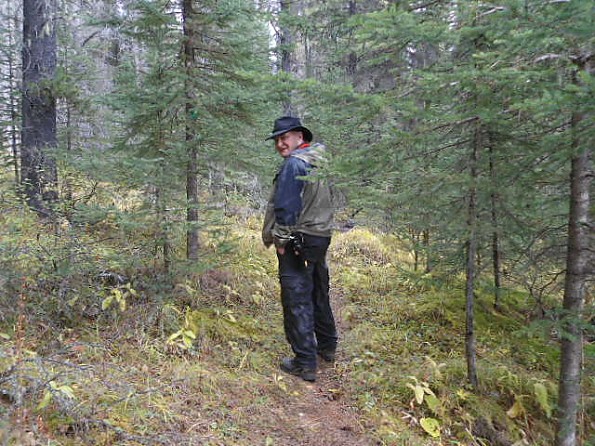 While not meant for extreme blizzards, the Tec-Cork Hat has worked well for cool shoulder-season mornings and evenings outdoors. I've stayed dry and warm walking around town on fall days, and outside on a local trail in a light but steady drizzle with temperatures around freezing. I noticed that the water beaded up and slid off well, as with a DWR treatment, and it didn't soak through for the entire length of the hike. The hat also kept my head warm on a few early-winter hikes in the mountains, at temperatures down to -10°C/14°F, but that was about the lower limit for me.
Despite the line the hatband left on my forehead, I found the hat to be quite comfortable to wear in all conditions. Obviously, you can't pull up the hood on your jacket if you're wearing a Tilley Hat (unless you want it to get crushed), and wearing sunglasses can be a problem if you've got the hat snugged down far enough to push on the arms. 
Recommended Uses:
I'd be comfortable suggesting the Tilley 'Tec-Cork' Hat for a shoulder season hike, a mountain walk with a bit of elevation, or for a fall canoe trip, and I'll be using it as a winter hat to wear around town. I'm also VERY curious as to how well it will work for moderate winter activities like snowshoeing - I'll keep you posted! The Tilley 'Tec-Cork' Hat  is waterproof, breathable, warm, and comfortable, whether you're pushing up a hill or taking a break. It offers great sun protection, and it's indestructible. What more can you ask?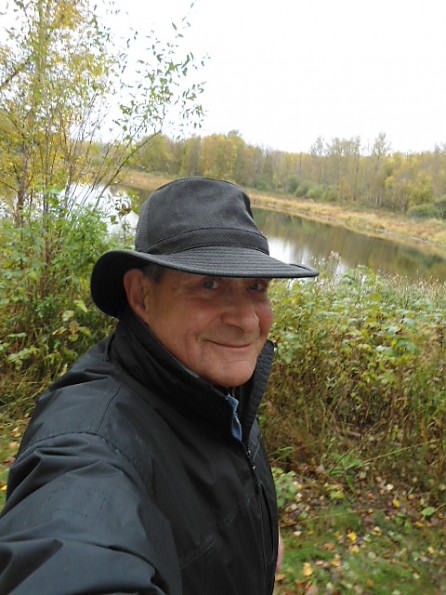 Negatives:
I have really only two concerns. First, there is no chin strap or other way of securing the hat to your head other than tightening the hat band. While crossing a wind-swept bridge over the Saskatchewan River, I was plagued by visions of it blowing away, and held my hat firmly in place with one hand.
Second, I found that the rear brim rubs against anything that's high on your back, from the top of a pack to a high collar - not a big deal, but the unexpected noises from behind me kept me turning around quickly when hiking forest trails!
Extras:
As hats go, Tilley Hats are relatively expensive, but they come with little extras like 50% insurance against loss or being eaten by your dog, and a lifetime guarantee against wearing out. Buyers are encouraged to write their name and phone number on the tag inside the hat so anyone finding it will know who to send it back to. They also come with an owner's manual with lots of helpful information, something I think is unique among hats, but makes for an excellent image and better marketing.
The original Tilley Hat was what established the company's reputation. Since then, Tilley has manufactured many other styles of hat, and other related product lines like pants and shirts, underwear for travelers that's guaranteed to dry overnight, and socks that are warrantied for three years.
Tilley owners are amazingly loyal to their hats. For example, this from the 'Testimonials':
"Elephant trainer Michael Hackenberger of the Bowmanville (Ontario) Zoo, had his Tilley Hat snatched from his head and eaten by an elephant. Three times. Michael later would find and pick up his Hat, wash it thoroughly, and wear it. He had declined to accept a new Tilley Hat in order that we might have his well-traveled Tilley for our museum."
Or this from Bill S (also known as OGBO) from Trailspace:
"Barb and I have had our Tilley hats for a fairly long time, and used them in various climates. You can add our testimonials to the list."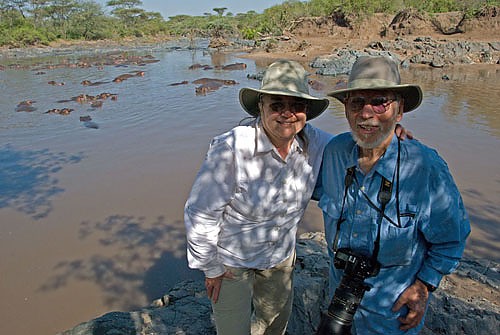 Done, Bill! 

Source: received for testing via the Trailspace Review Corps (Sample provided by Tilley for testing and review)

Your Review
You May Like