Tracks Sherlock Staff

#6 in unisex Hiking Staffs
Tracks is no longer in business, and the Sherlock Staff has been discontinued. If you're looking for something new, check out the best hiking staffs for 2023.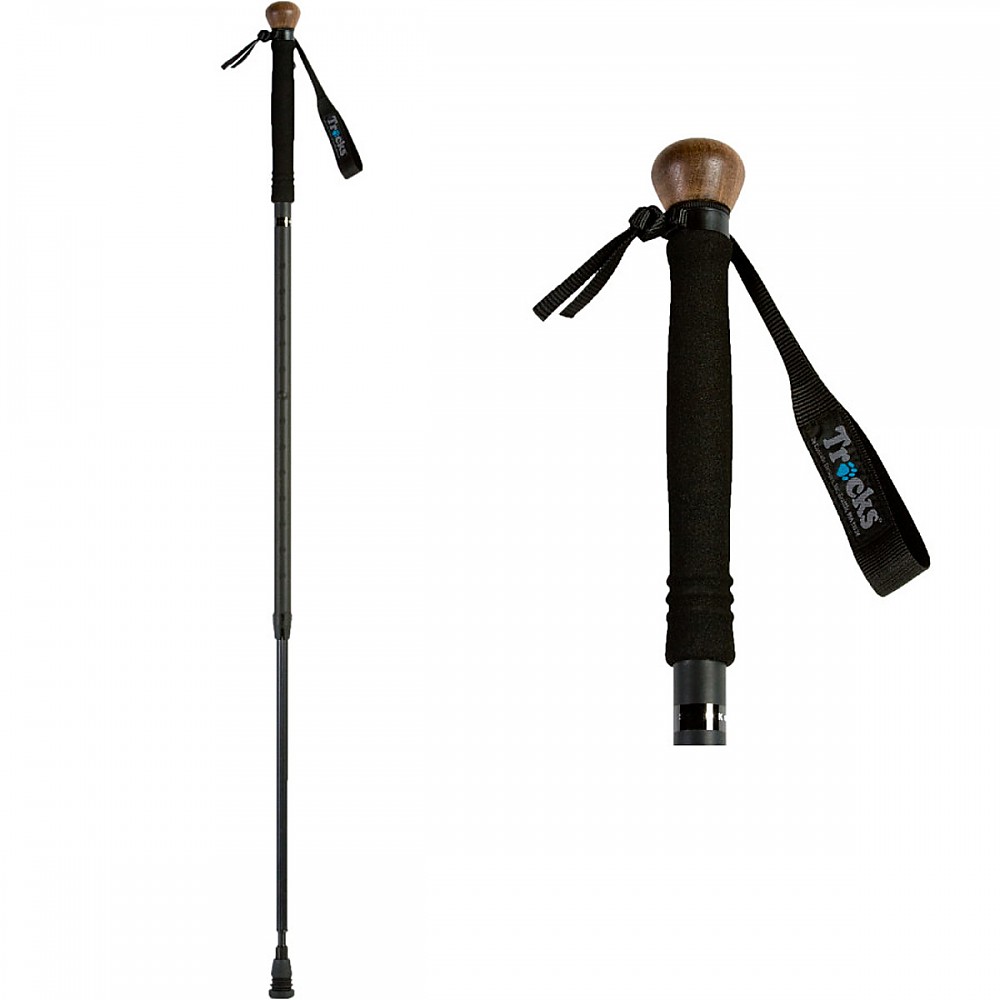 If you're looking for durability, feasibility and good quality and comfort while hiking, you have to have this pole with you. It makes your way easier. My advice is to try it.
Source: received it as a personal gift

Strong, lightweight, reliable, and with a killer warranty
Honestly, I cannot even remember when I first bought this stick. I am guessing it might have been back in about 1991 or so.
I used to carry wooden sticks, but they were so heavy and (frankly) bulky to move in a car and (let alone) an airplane.
I was skeptical at first that something so lightweight and "extendible" could possibly be durable... But durable it was! I have lived in Boulder, Colorado, for all the time I have had this stick, so over the years, it has had a LOT of use.
Often as we descend steep trails we can exert a LOT of force as we use the stick to hold in front of us to dampen the shock to our knees. While initially concerned that the adjustment pin button would fail during use (thus sending me onto my nose), that has NEVER happened. I feel totally secure putting my full downward weight on the stick as I descend.
The manufacturer (at least at the time) guaranteed it free from defects for life. They said they would repair/replace it, were any problems (other than abuse) arise.
Well eventually (and we are talking YEARS of use) the pop-out pin that locks the sliding mechanism into place finally failed. I sent it to them and in not time at all, they sent me a brand new one.
Please note it did not fail under use, but rather only when I pushed in the button to adjust to a different length. The button simply would not pop back out into a desired hole. ... It NEVER failed during actual use, however.
The same thing happened a few years later (the pop-out button would no longer "grab" a new hole) and once again I received a brand new one under warranty.
Now I am getting ready to move to Germany and this is one of the few pieces of sporting equipment I will take with me.
You know, these things become dear old friends after so many years.
Source: bought it new

I will not go backpacking without my stick.
Pros
To me this is the 11th essential
My camera tripod, my third leg when crossing streams, my front tent pole, my balance on steep ups and downs. It will fit in my pack when traveling. wWhat more can I say. thanks.
Source: bought it new
Price Paid: had it so long I forgot the price

Your Review
You May Like