"Buy One Get One Tree" with Chaco this Arbor Day Weekend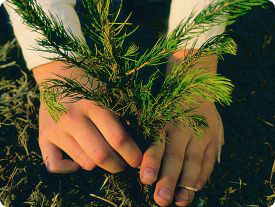 Not only do you get the good feeling of buying a pair of Chaco footwear this Arbor Day Weekend, April 25-27, but for each pair sold, Chaco, along with the National Arbor Day Foundation, will plant a tree in a national park. One of the most impactful steps in fighting climate change is simply planting a tree.
"According to the U.S. Department of Agriculture, the net cooling effect of a young, healthy tree is equivalent to ten room size air conditioners operating 20 hours a day," says Brian Scranton, Director of Marketing at Chaco, "We hope to plant thousands in 2008!"
"The trees planted by Chaco will have an impact on the environment," said John Rosenow, chief executive of the Arbor Day Foundation. "Trees help clean the air we breathe, protect the soil, clean the water millions of Americans drink and help restore wildlife habitat. Chaco's commitment to plant trees will make a difference for generations to come."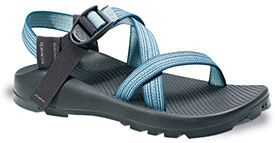 The Buy One Get One Tree program runs from April 25-27 in Chaco storefront locations and select online retailers such as NRS and Track 'n Trail. Please visit Chaco at www.chacousa.com to find a participating retailer/dealer closest to you.
Since 1989, Chaco has been designing and producing the finest and best fitting adventure footwear available. Chaco is dedicated to simplicity in its processes and products and achieves this by reducing the number of components to the absolute minimum necessary to create functional, elegant footwear for hiking, trekking or traveling. The National Arbor Day Foundation works to make tree planting and care something nearly everyone can be involved in. The Foundation does so by providing low-cost trees for planting as well as producing high-quality, easy-to-use educational materials for mass-media communication.