World's Oldest Leather Shoe Found: Custom made, long-distance walker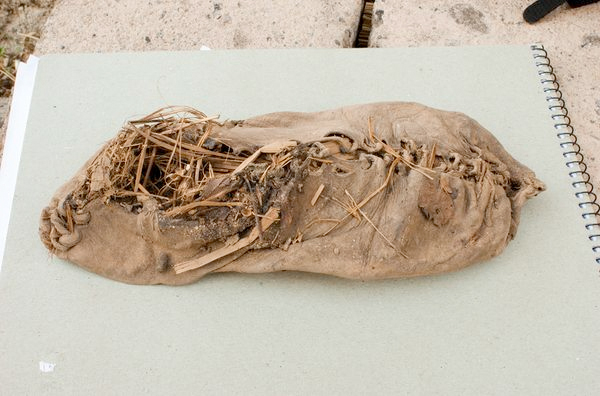 How are your leather hikers holding up?
The world's oldest leather shoe, a 5,500-year-old moccasin-style shoe, recently was found in an Armenian cave. According to a June 9th National Geographic News article, the custom footwear (about size 7 women's U.S.) was made from a single piece of cowhide, laced with leather cord, and found stuffed with grass, possibly as insulation or for storage. The shoe was well preserved thanks to layers of sheep dung and cool, dry conditions in the cave.
According to the National Geographic article, this type of early, closed-toe footwear, an advance over open sandals, allowed individuals to withstand a broader range of temperatures and to walk further.
"These people were walking long distances. We have found obsidian in the cave, which came from at least 75 miles [120 kilometers] away," said Gregory Areshian, University of California archaeologist and study co-author.
5,500 years. Beat that for durability.
One question remains: How heavy?
(Photo: Gregory Areshian / nationalgeographic.com)