Ruff Wear OmniJore for dog-pulling fun year-round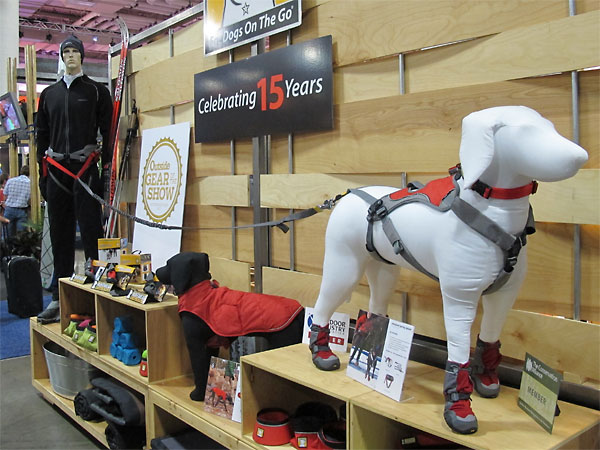 Have a dog to walk or run? Like to cross-country ski? Combine the two and you've got skijoring, though that's just the start. Ruff Wear designed an OmniJore system that allows dogs and their people to "jor" together year-round.
According to Greg Freyberg of Ruff Wear, the company kept getting requests for skijoring equipment from dog owners who had to send away for custom skijore harnesses, which required individual measurements. So Ruff Wear produced the "more approachable" OmniJore system, which includes:
a padded dog harness, with five points of adjustability, reflective trim, and top handle for lift assistance (it comes in three girth sizes);
a shock-absorbing towline with color-coded ends, in international race regulation length; and
a human hip belt with leg loops, 180-degree tow bridle so you can be pulled straight (ski) or sideways (skateboard), quick release disconnect, two zippered pockets, and water bottle holder (it comes in one size).
The Ruff Wear OmniJore works for any dog-pulling activity, including: skijoring (cross-country skiing with your dog pulling), mountainboardjoring (mountain boarding with your dog pulling), skatejoring (skateboarding with your dog pulling), bikejoring (biking with your dog pulling), and canicross (running with your dog pulling).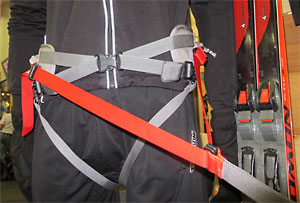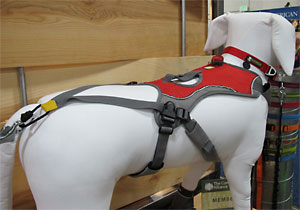 We weren't the only ones who noticed the Ruff Wear OmniJore at Outdoor Retailer. It received a Gear of the Year Award from Outside this week.
Now if only I had a dog come cross-country season.
Ruff Wear OmniJore
Dog harness sizes: S (21-30" girth), M (26-36" girth), L (32-48" girth)
Human hip belt sizes: one size
MSRP for system: $149.95
Available October 1, 2011