Congratulations to Teri Anderson of Gilbert, Ariz., winner of $250 worth of clothing from Toad&Co!
Teri's review of her High Sierra Tangent 45 backpack was randomly selected from the 105 outdoor gear reviews submitted March 7 through March 20.
As our lucky winner, she wins a cozy fleece hoodie, and a choice of shorts, shirt, and hat, all thanks to Toad&Co.
Meet Teri
"Wow, thank you! I'm so excited!" said Teri when she learned she won.
We asked her to introduce herself to the Trailspace community:
I've been an outdoor person my entire life—camping, dirt bike riding, rock climbing, kayaking, mountain biking, hiking, skiing, trail running, and most recently backpacking.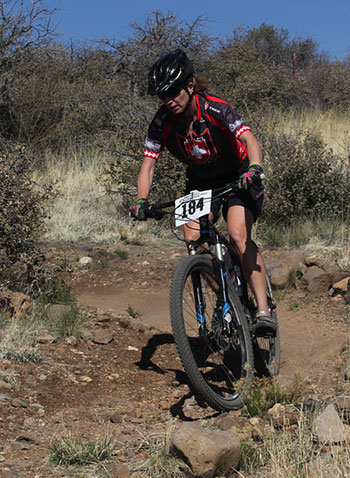 I'm in the process of section hiking the Arizona Trail, and will move on to other states once that is complete. I'm an HR Manager, and have three grown kids.
Teri's Toad&Co Prizes
Thanks to our friends at Toad&Co, Teri will get outfitted in the following apparel, worth approximately $250:
Congratulations, Teri!
We hope you enjoy relaxing in your new Toad&Co clothes after one of your outdoor adventures.